Celebrating five years of the A4S CFO Network in Canada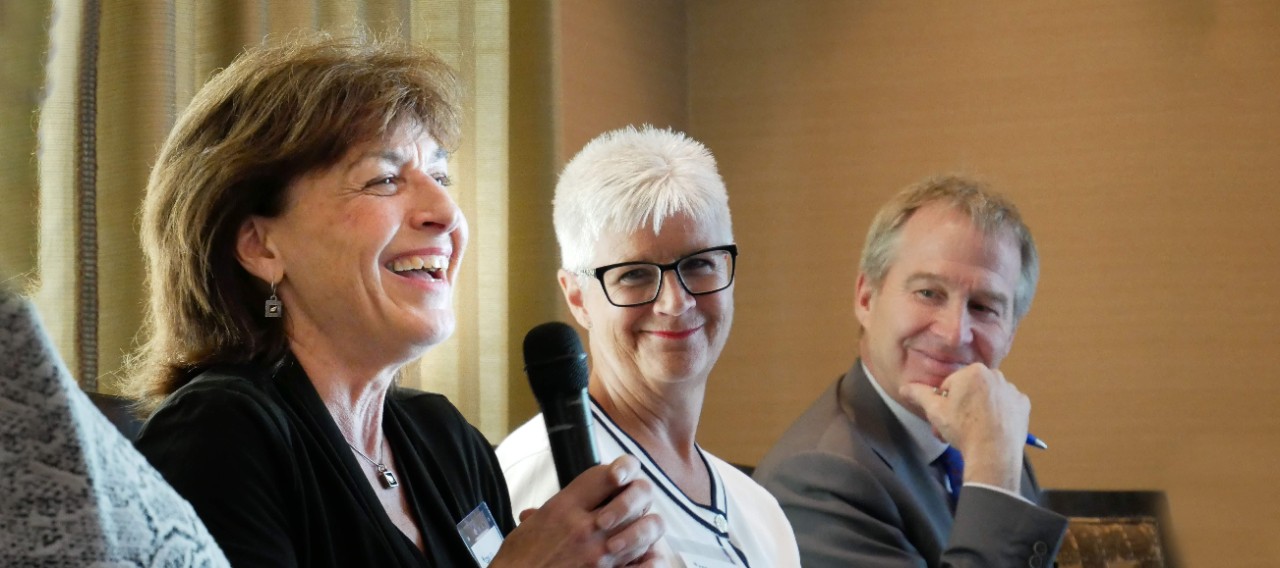 Blog by Patrice Impey, Chief Financial Officer and General Manager of Finance, Risk, and Supply Chain Management, City of Vancouver. Patrice is a Co-Chair of the A4S CFO Leadership Network and a founding member of the Canadian Chapter.
In 2017, A4S's Executive Chair, Jessica Fries, approached a number of CFOs across Canada to consider forming a Canadian Chapter of A4S's CFO Leadership Network, building off the success of the European Network. That first group of eight met in Toronto to learn more about A4S, to share how their companies were taking action on sustainability, and to discuss how they could make a tangible contribution to embedding sustainability in our economy. Looking back five years, the majority of the organizations were only at the early stages of understanding our role as CFOs in the sustainability journey, though very excited about the opportunity to join A4S in taking on a leadership role.
While five years seems a short time, much has been accomplished. From early discussions on topics like climate-related financial disclosure and green bonds, the network has delivered on many initiatives. Our members have been leaders in Canada in several areas: as some of the first organizations to report on the recommendations of the Task Force on Climate-Related Financial Disclosure (TCFD) and to issue Green Bonds and Sustainability Bonds; and, as asset managers, to commit to decarbonization of asset portfolios.
Benefitting from sharing experiences and working together with A4S and CPA Canada, Canadian Network participants have led a number of initiatives including sharing in-depth worked examples on how they have implemented social and human capital accounting within their respective organizations, and the publication of A4S's Essential Guides on Engaging the Board and Executive Management and Valuations and Climate Change.
We are working on further guidance to support action across companies' value chains, recognizing the wider impact that our organizations can have, while preparing for the shifting requirements that we have in relation to sustainability reporting. Our Incentivizing Action Framework will provide practical tools and guidance that show how organizations can map their value chains, understand the inherent sustainability risks and opportunities and use a range of levers to support stakeholders to take action to move the dial on those risks and opportunities. The Framework will launch later this year.
The Canadian Network has an active role supporting the A4S Academy by contributing to the shared learning, and benefits from members of our finance teams participating in the program, with over 44 participants from Canadian companies. Our Canadian members have also made significant contributions to the Annual A4S Summits and a range of global events throughout the last five years, intending to raise awareness of the role of finance in building sustainable economies and providing practical guidance on how.
We are excited to be celebrating our 5th anniversary with a network event on Monday 19th September with special guest Mark Carney, UN Special Envoy on Climate Action and Finance, to acknowledge the work of the network and A4S more widely. Recognizing there is still much more to do and that our timeline is short, the network is looking forward to the next five years!
You can join us in Ottawa, Canada, on 19th September by requesting an invite.
You may also be interested in...