Asset Owners Network Members
Members of the Asset Owners Network
The Network has over 30 pension fund chairs covering defined benefit and defined contribution schemes, single-employer and multi-employer schemes in the private and public sector.
Russell Picot, HSBC UK Bank Pension Trust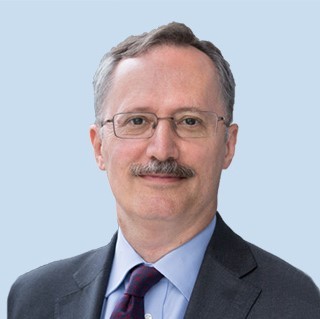 Chair, HSBC (UK) Bank Pension Trust
Chair of the network
Russell Picot is Chair of the Trustee board of the HSBC Bank (UK) Pension Fund and a former Director of LifeSight, Willis Towers Watson's UK DC Master Trust Board where he chaired the Audit and Risk Committee.
Russell retired as Group Chief Accounting Officer at HSBC in 2016, having joined HSBC in 1993. He was appointed a Group General Manager in 2003.
Russell was a co-chair of the FSB's Enhanced Disclosure Task Force and is a Special Advisor to the Financial Stability Board's Climate-related Financial Disclosures Task Force, chaired by Michael Bloomberg. He has supported A4S since its inception in 2004 and is an ambassador for the International Integrated Reporting Council. He has been recently appointed to the Independent Climate Change Commission for Cambridgeshire and Peterborough.
He is a Senior Associate at the Cambridge Institute of Sustainability Leadership and an Honorary Professor in Durham University Business School. He chairs the IIGCC Investor Practices Programme.
Catherine Claydon, BBC Pensions Trust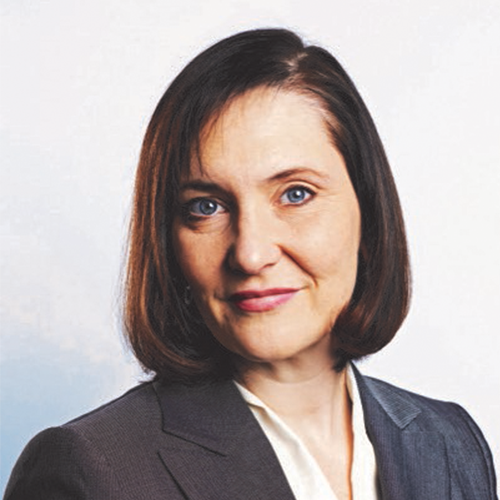 Chair, BBC Pensions Trust
Vice-Chair of the network
Catherine Claydon is the Independent Chair of the BBC Pension Trust. She is also an Independent Trustee on the Board of the new British Steel Pension Scheme. Previous appointments have included Deputy Chair of the BT Pension Scheme Trustees Ltd., Independent Trustee and Chair of Investment Advisory Group of the Barclays UK Retirement Fund, as well as independent member of the Unilever UK Pension Fund Investment Committee. She has held Non-Executive Directorships at the London Metal Exchange Limited, Hermes Fund Managers Ltd, Witan Investment Trust and Dunedin Income Growth Investment Trust. Her executive background includes more than 20 years' experience in investment banking, with 15 years spent at Goldman Sachs, latterly as a Managing Director in the Pension Advisory Group. She graduated with a Bachelor of Arts from Huron University College (where she now sits on the Board of Governors) and an MBA from The Wharton Business School.
Daniel Godfrey, Legal and General IGC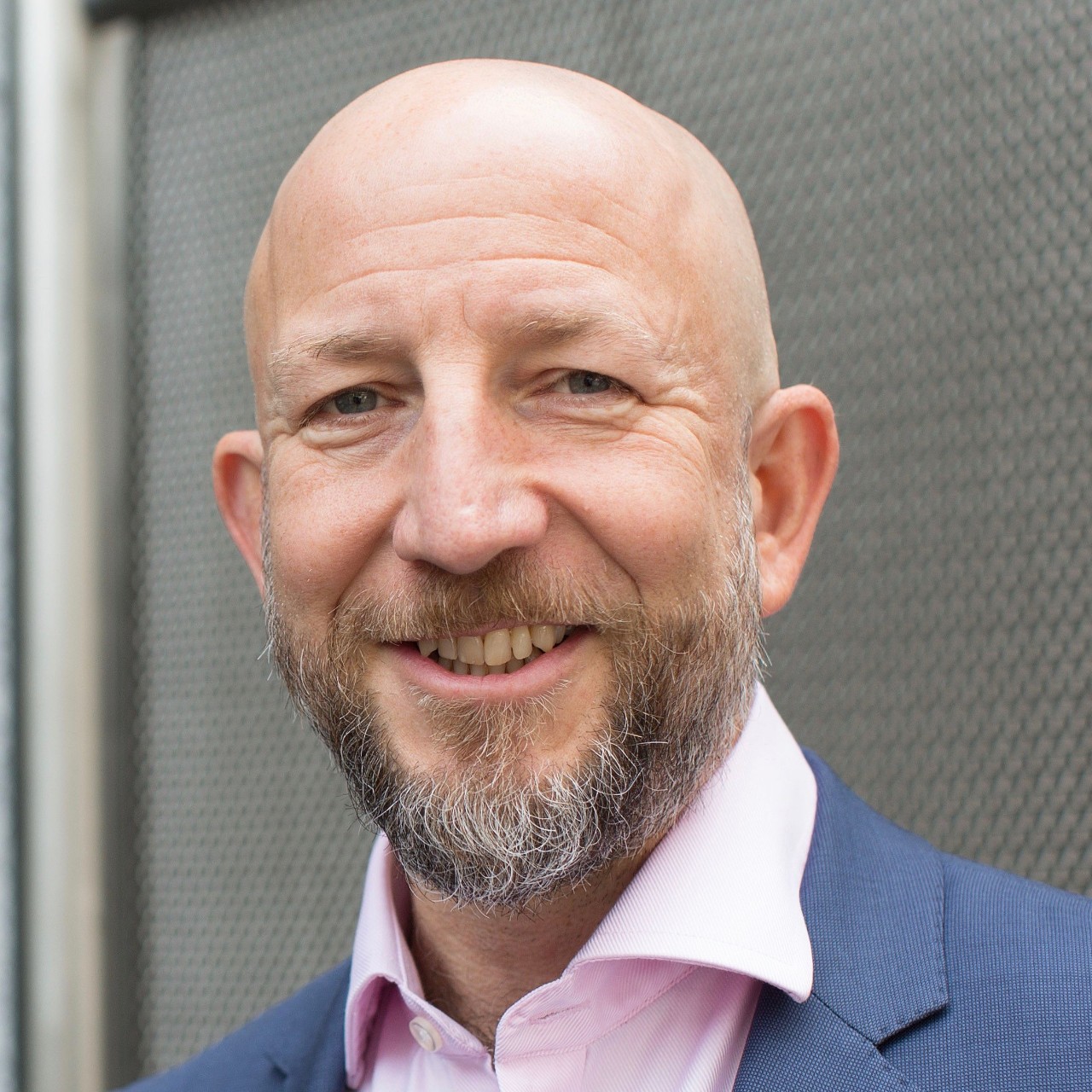 Board Member, Legal and General IGC
For most of the last twenty years Daniel has held CEO roles at City trade associations, firstly as Director General of the Association of Investment Companies (1998-2009) and then as Chief Executive of the Investment Association, the trade body for the UK's £8 trillion asset management industry (2012-2015). He is currently a Senior Adviser to Federated Hermes, the $600bn Asset manager and an Independent Non-Executive Director at Moneybox, the fastest growing FinTech investment platform for Millennials. He is a member of Legal & General's Independent Governance Committee, with responsibility to protect the interests of 2m customers and over £25bn of their pensions investments. He is a Director at the Institute for Economics & Peace, the world's leading think tank exploring the intersection between peace, business and economics.
Denise Le Gal, Brunel Pension Partnership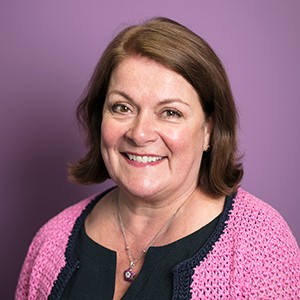 Independent Chair, Brunel Pension Partnership Board
Denise is Chair of Brunel Pension Partnership Ltd, an investment company established by 10 Local Government Pension Scheme (LGPS) funds to manage their combined £30 billion investment assets.
Denise was formerly Chair of the LGA's Local Government Pension Committee (LGPC) and served as Board Member on the LGPS Scheme Advisory Board (SAB) from inception to May 2019. She has also served as Co-Chair of the Local Authority Pension Fund Forum (LAPFF).
In another capacity, Denise is Chair of the JPM Chase UK Retirement Plan.
Originally from Canada, Denise has a BA from Carleton University. She left Canada in 1985 to complete an MBA at INSEAD and subsequently pursued a career in banking at Salomon Brothers, Chase Manhattan and IBJ.
Gale Rubenstein, University Pension Plan Ontario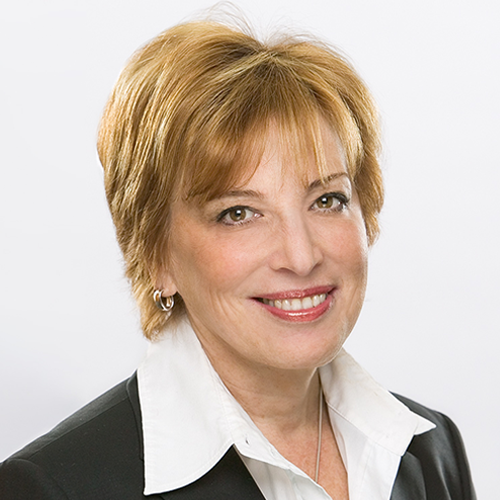 Chair, University Pension Plan Ontario
Gale Rubenstein is a partner at Goodmans LLP. She has been recognized as a leading practitioner in the fields of corporate restructuring, pensions and regulatory matters over her lengthy career with Goodmans.
Gale has represented the Province of Ontario in the Stelco, General Motors and Chrysler restructurings, in which creative approaches to pension matters were key. She also acted as the provincial facilitator for public sector jointly sponsored pension plan negotiations, involving Healthcare of Ontario Pension Plan (HOOPP), Colleges of Applied Arts and Technology (CAAT) Pension Plan, Ontario Teachers' Pension Plan and OPTrust.
From 2007 to 2009, during the financial crisis, Gale represented the Investors' Committee dealing with asset-backed commercial paper.
Gale served on the Board of Hydro One from 2007 to 2018. She currently serves on the Boards of the Scarborough Health Network and Outside the March Theatre Company and on the Social Services and Seniors Committee of the United Jewish Appeal and on the Canada Deposit Insurance Corporation Advisory Panel.
Gale earned a Bachelor of Laws (LL.B.) from Osgoode Law School.
Roger Cooper, Cancer Research UK Pension Scheme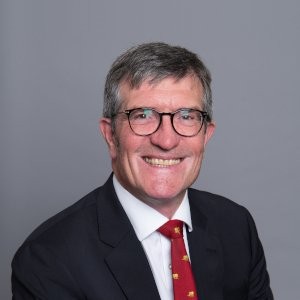 Chair of the Trustee, Cancer Research UK Pension Scheme
Roger Cooper is Head of Trusteeship at Pi Partnership Group and has over thirty-five years' experience in the benefits industry. He is an Accredited Professional Trustee and has focused on providing professional, independent trusteeship for over ten years. He now acts as Chair to a number of Trustee Boards.
He works with a range of scheme sponsors, including large overseas owners and small family businesses. His expertise includes helping address conflicts of interest, dealing with the impact of mergers and acquisitions, leading complex funding discussions and liability management exercises.
He been instrumental in the development of Pi Pension Trustees and is passionate about the principles of ESG and the role of the Pension Trustee in driving forward the climate change agenda.
Roger is a member of the Association of Professional Pension Trustees, a committee member of the PMI Trustee Group Forum, Fellow of the Pensions Management Institute, an associate of the Chartered Insurance Institute and is a regular speaker at PMI and other industry events.
Ruston Smith, Tesco Pension Fund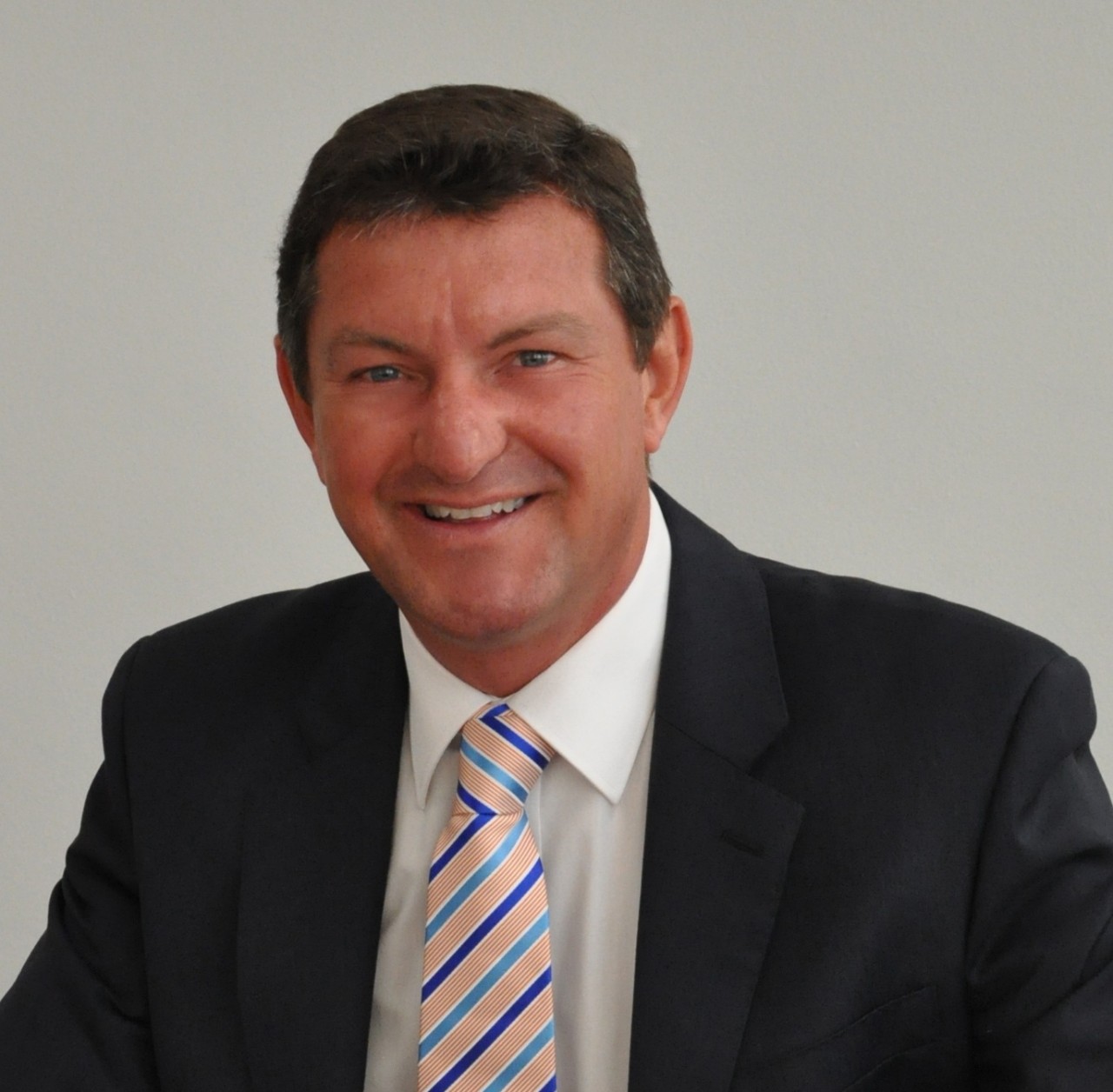 Chair, Tesco Pension Fund
Ruston has over 35 years experience in the pension fund and investment industry.
He was the former Group Pensions, Insurable Risk and People Director at Tesco and CEO of Tesco Pension Investment Ltd - FCA approved in house investment manager.
Ruston is now the Chair of the Tesco Pension Fund (DB and DC) and Tesco Pension Investment Ltd, Non Exec Chair of JP Morgan Asset Management (EMEA), Non Exec Chair of Smart Pension Ltd, Non Exec Chair of PTL Ltd, Independent Trustee and Chair of the Funding and Investment Committee for the BAE Pension Fund, Governor of the PPI and Chair of GroceryAid (charity for the grocery industry).
Ruston was Co Chair of the DWP's 2017 Auto Enrolment Review Board, led the Simpler Annual Statement initiative launched in 2018, chaired the cross regulator and industry 'Standardised Assumptions Group' and was on the Treasury's Patient Capital DC Steering Group. He's also a former Chair of the Pensions and Lifetime Savings Association.
Sally Bridgeland, Local Pensions Partnership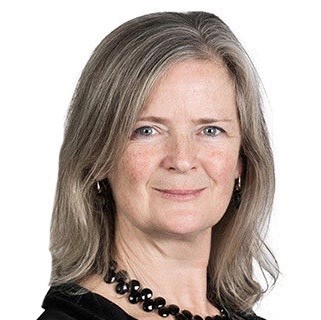 Chair, Local Pensions Partnership
Hon Group Captain Sally Bridgeland BSc ARCS FIA FRSA is an actuary with pensions and investment experience as an adviser, trustee and non-executive director.
Sally works with the UK's largest pension schemes in organizational effectiveness and governance projects with Avida International. She is a non-executive director at insurer Royal London, at Impax Asset Management plc and Local Pensions Partnership (LPP) Limited, where she chairs its FCA regulated investment company.
Until recently Sally was a trustee at the Nuclear Liabilities Fund and at both NEST Corporation and the Lloyds Bank pension schemes. She was Chief Executive Officer of the BP Pension Scheme in the interesting years of 2007-14 after twenty years with Aon Hewitt working both as a pensions and investment consultant and in research and innovation.
Sally is an Honorary Group Captain in 601 Squadron of the Royal Auxiliary Air Force.
Tim Briggs, Ford Salaried and Hourly Pension Fund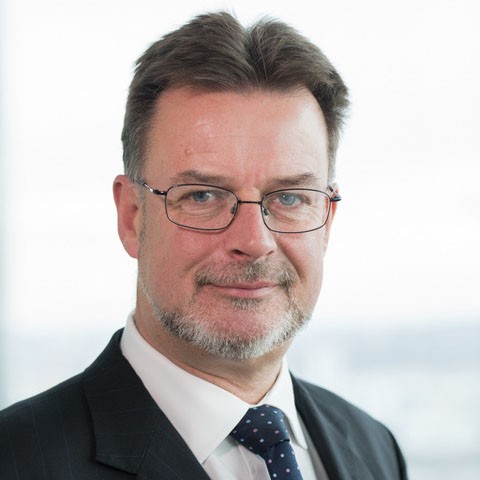 Chair, Ford Salaried and Hourly Pension Fund
Tim Briggs has been Chair of the Ford Salaried and Hourly Pension Fund for the last 7 years during a period of major change in the pension industry and direction of travel for the fund from a challenging position to being fully funded. Tim also chairs the investment and governance committees overseeing £14bn of assets supporting the pensions of 55,000 members. During his time as Chair Tim has engaged with various groups working toward responsible investing, ESG, and overall sustainability within the industry. Tim joined the A4S Asset Owners Network in 2022.
Tim has spent 37 years working for Ford Motor Company around the world in various senior Finance positions covering Product Development, Manufacturing and the Global Finance function.
Kate Barker, Universities Superannuation Scheme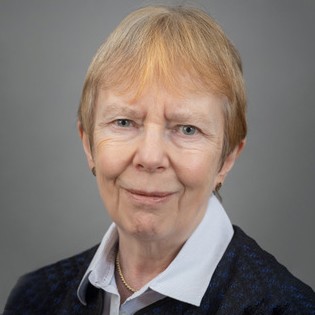 Chair, Universities Superannuation Scheme
Kate Barker is presently chair of the trustee board at the Universities Superannuation Scheme. Most of Kate's career has been as a business economist, or as an adviser on economic policy. She was a member of the Bank of England's Monetary Policy Committee from 2001-2010. Having chaired major reviews of housing and planning in mid-2000s, in 2014 she published 'Housing: Where's the Plan'.
Some of the schemes represented on our network:
Barclays Pension Fund
Brunel Pension Partnership
Cancer Research UK Pension Scheme
Church of England Pension Board
Environment Agency Pension Fund
HSBC Bank Pension Trust (UK)
Legal & General IGC
Local Pensions Partnership
National Employment Savings Trust (NEST)
Pennon Group Pension Scheme
Prudential Corporate Pensions Trustee Limited (PCPTL)
Railways Pension Scheme
Rolls-Royce UK Pension Fund
Solvay Pension Fund UK
Tesco PLC Pension Scheme
The Merchant Navy Officers Pension Fund (MNOPF)
Transport for London (TFL) Pension Fund
Unilever UK Pension Fund
University Pension Plan Ontario