CFO Leadership Network Europe
The Network brings together a group of leading CFOs from large businesses seeking to embed the management of environmental and social issues into business processes and strategy.
The European Network have developed a number of practical guides and continue to work on projects that address key challenges for organizations.
The CFO Leadership Network European members:
Julie Brown, Burberry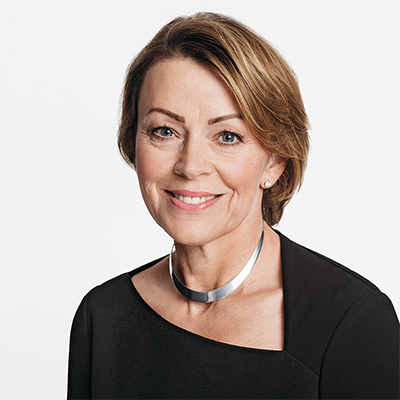 Chief Operating and Financial Officer, Burberry and Co-Chair of the A4S CFO Leadership Network Europe
Julie trained as a Chartered Accountant and fellow of the Institute of Taxation with KPMG
She joined ICI and then subsequently became part of Astrazeneca for 25 years. She undertook 11 different roles in 4 countries, 3 continents and 4 Functions (Finance, Corporate Strategy, Business Development and Commercial).
Julie undertook roles across all aspects of the healthcare value chain in AstraZeneca ranging from R&D, to Product Strategy & Licensing, Supply Chain and Commercial. She led major change programmes including $1bn efficiency and cost savings programmes in Operations and R&D.
Julie then joined Smith & Nephew as Group CFO at the beginning of 2013 until joining Burberry.
Julie is also a Non-Executive Director (Audit Committee Chair) of Roche, the world's leading biopharmaceutical company.
She joined Burberry as their COO and CFO in January 2017.
Alan Stewart, Tesco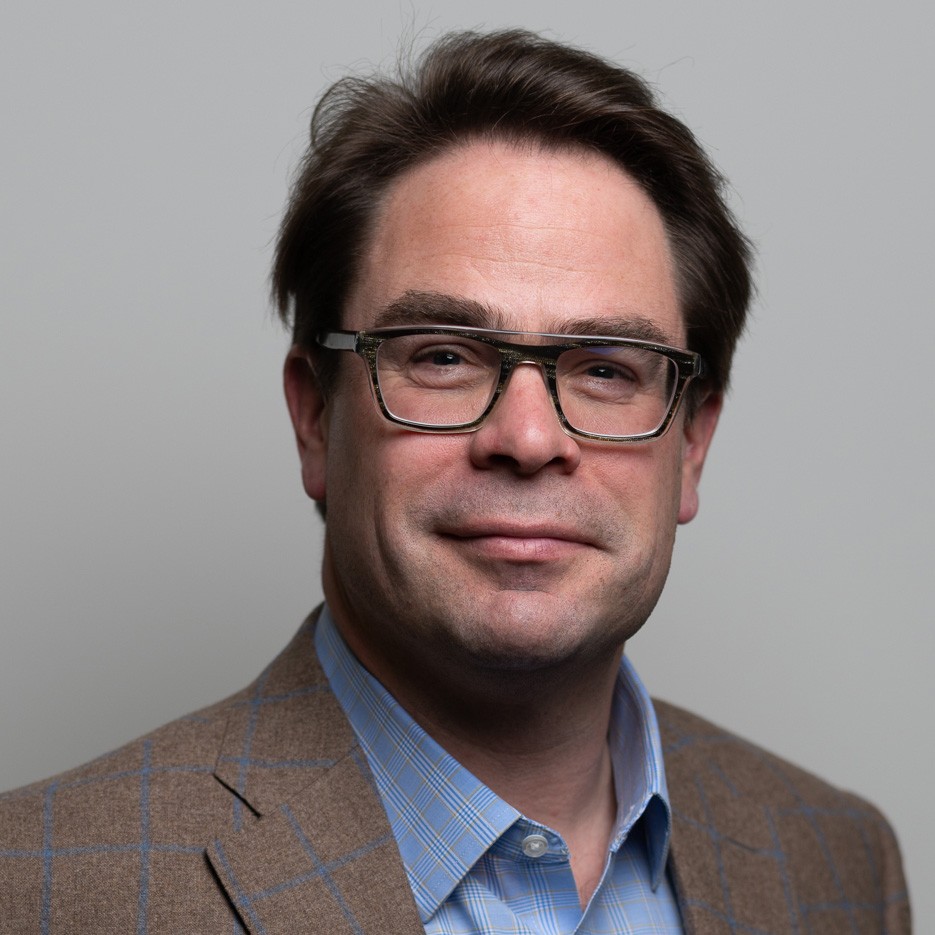 Chief Financial Officer, Tesco and Co-Chair of the A4S CFO Leadership Network Europe
Alan joined Tesco PLC on 23 September 2014 as the CFO. Alan qualified as a Chartered Accountant with Deloitte in South Africa and moved to the UK in 1985. He has extensive financial experience in retail having been CFO at Marks & Spencer and WH Smith. He started his career in the UK in investment banking with HSBC. He became CFO at Thomas Cook Holdings in 1998 and was appointed UK CEO in 2001. From there he moved to WH Smith as Group CFO. In 2008 he was appointed CFO at AWAS, a leading aircraft leasing business, before moving to M&S in 2010. Alan is also a NED with Diageo.
Clifford Abrahams, ABN AMRO Group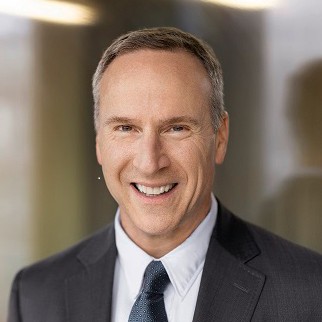 Chief Financial Officer, ABN AMRO Group
Clifford was appointed to the Executive Boards of ABN AMRO Group N.V. and ABN AMRO Bank N.V. on September 1, 2017. As Chief Financial Officer (CFO), he is responsible for Finance. His current term expires in 2021.
Clifford began his career in 1988 at LEK Consulting with a focus on financial institutions. In 1993 he moved to Morgan Stanley, where he became responsible for Mergers, Acquisitions and Restructuring and subsequently in 1997 for Financial Institutions. In 2002 he was appointed Managing Director. From 2005 to 2015 he worked in different functions with insurer and asset manager Aviva Plc. First as Group Chief M&A Officer and then as Chief Financial Officer at successively UK & Ireland General Insurance, UK & Ireland Life Insurance and Aviva Investors.
From January 2016 to August 2017, Clifford worked with Delta Lloyd N.V, Amsterdam as a member of the Managing Board and Group Chief Financial Officer.
Andy Agg, National Grid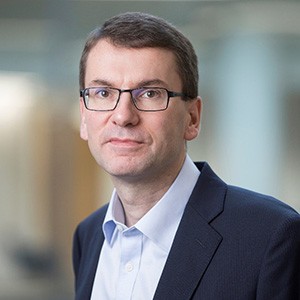 Group Chief Financial Officer, National Grid
Andy trained and qualified as a chartered accountant with PricewaterhouseCoopers and is a member of the ICAEW. He has significant financial experience, having previously held a number of senior finance leadership roles across the Group, including Group Financial Controller, UK CFO and, most recently, Group Tax and Treasury Director. Andy's in-depth knowledge of National Grid, both in the UK and US, and his broad experience in operational and corporate finance roles have ensured a smooth transition to his role as CFO.
Andy graduated with a BA(Hons) degree in history from University of Bristol and served in a number of roles with PricewaterhouseCoopers, including a secondment to the US, before joining the Group in 2008.
Gregor Alexander, SSE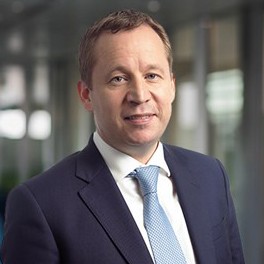 Finance Director, SSE
Gregor has over 25 years' service with the Group, having joined Scottish Hydro-Electric plc in 1990. He is a chartered accountant and was Group Treasurer before being appointed to the Board as Finance Director in October 2002.
Gregor has SSE Board-level responsibility for Finance, Investor Relations, Risk Audit and Insurance, Procurement and Logistics, IT and Corporate Business Services.
He is the sponsoring Board member for SSE's businesses in Ireland, Chairman of the Scottish and Southern Energy Power Distribution Board and Chairman of 33% owned Scotia Gas Networks Ltd.
Gregor is also a non Executive Director of Stagecoach Group plc.
Philippe Blondiaux, Chanel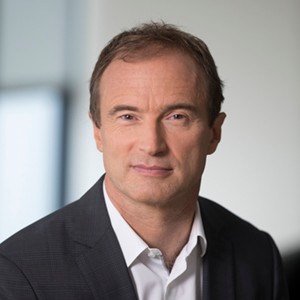 Global Chief Financial Officer, Chanel
Philippe is the Global CFO of Chanel. Based in London he oversees finance operations across the various divisions, regions, and activities of the company. He is in charge of modernizing the finance vision and skillsets, and bringing valuable insights to the business leadership of the company.
A French national, Philippe earned his MBA from Ecole de Management de Lyon and his DESCF (French Chartered Accountancy highest diploma) before starting his career with KPMG.
With the Bolloré Group for 7 years, he held positions as operational CFO of various subsidiaries of the Group in Africa before moving to Nestlé where he held different CFO positions in Ivory Coast, Pakistan, Switzerland and Russia.
As the CFO of the Nestlé Russian/CIS Region in Moscow, he partnered with the CEO to drive double digit growth in a year before being promoted CFO of Nestlé Europe where he oversaw a finance organization of 3,000 people while actively contributing to regain market share and restore profitability. As Nestlé's Senior VP–Corporate/Group Controller reporting to the CFO, he controlled the group strategic business units and co-piloted the group's Strategy and Operational management along with the Group CEO, CFO, and other members of the leadership team.
In his free time, Philippe trains and runs marathons all over the world. He is currently developing his skills as a cyclist and training to compete in triathlons.
Paul Boote, Pennon Group
Group Finance Director, Pennon Group
Paul was appointed to the Board on 8 July 2020. He is a member of the Sustainability Committee and the Pennon Executive.
Paul is a chartered accountant with over 20 years' experience in a variety of industries, with the last 10 years of his experience gained at Pennon.
Paul has held a number of senior roles at Pennon and most recently has been Pennon's Director of Treasury, Tax and Group Finance. During this time he was responsible for the development of Pennon's sector-leading sustainable debt portfolio, ensuring the Group maintains a responsible approach to tax, as well as leading on financial reporting matters. Over the past year, Paul has been instrumental in the development and successful implementation of the Group's recent strategic review. Since 2014 he has been a regular attendee at Audit Committee meetings, where his support and contribution to discussions is highly valued. Paul holds a number of directorships with Group subsidiary companies and is a key member of the executive Finance Committee which, in his new role, he now chairs.
Prior to joining Pennon, Paul held senior finance roles at companies operating in the sport, construction and environmental infrastructure industries.
Kate Bowyer, The Crown Estate
Chief Financial Officer, The Crown Estate
Kate joined The Crown Estate in October 2016 as Chief Financial Officer.
Kate joined from FTSE 100 intu properties plc where she had been Director of Finance. She had previously managed intu's investor relations after joining in 2000 as Group Financial Controller. Kate qualified as a chartered accountant with Coopers & Lybrand (now PricewaterhouseCoopers) in 1995, working in their Canadian and corporate finance practices.

Steve Buck, Anglian Water Group
Chief Financial Officer, Anglian Water Group
Steve has spent almost two decades working across the globe in the utility sector. From the largest water and wastewater company in the UK (Thames) to a global energy and services company (Centrica), Steve has led finance and transformation functions focused on delivering for both shareholders and millions of customers in complex and challenging environments. He joined Anglian Water Group in June 2019, taking a seat on the Board as Chief Financial Officer in August 2019. Steve is both a Chartered Management Accountant and a firm believer in the importance of engagement, inclusivity, scrutiny and transparency when it comes to delivering against the needs of a modern business acting with public interest at its core.
2002 Finance Director regulated business, Thames Water
2004 Finance Director Europe, Thames Water
2008 Finance Director, British Gas Service & Repair
2011 Finance Director, British Gas Services
2014 Transformation Director, British Gas
2015 Finance Director, British Gas
2017 Group Head, Finance and Transformation, Centrica
Javier Echave, Heathrow Airport Holdings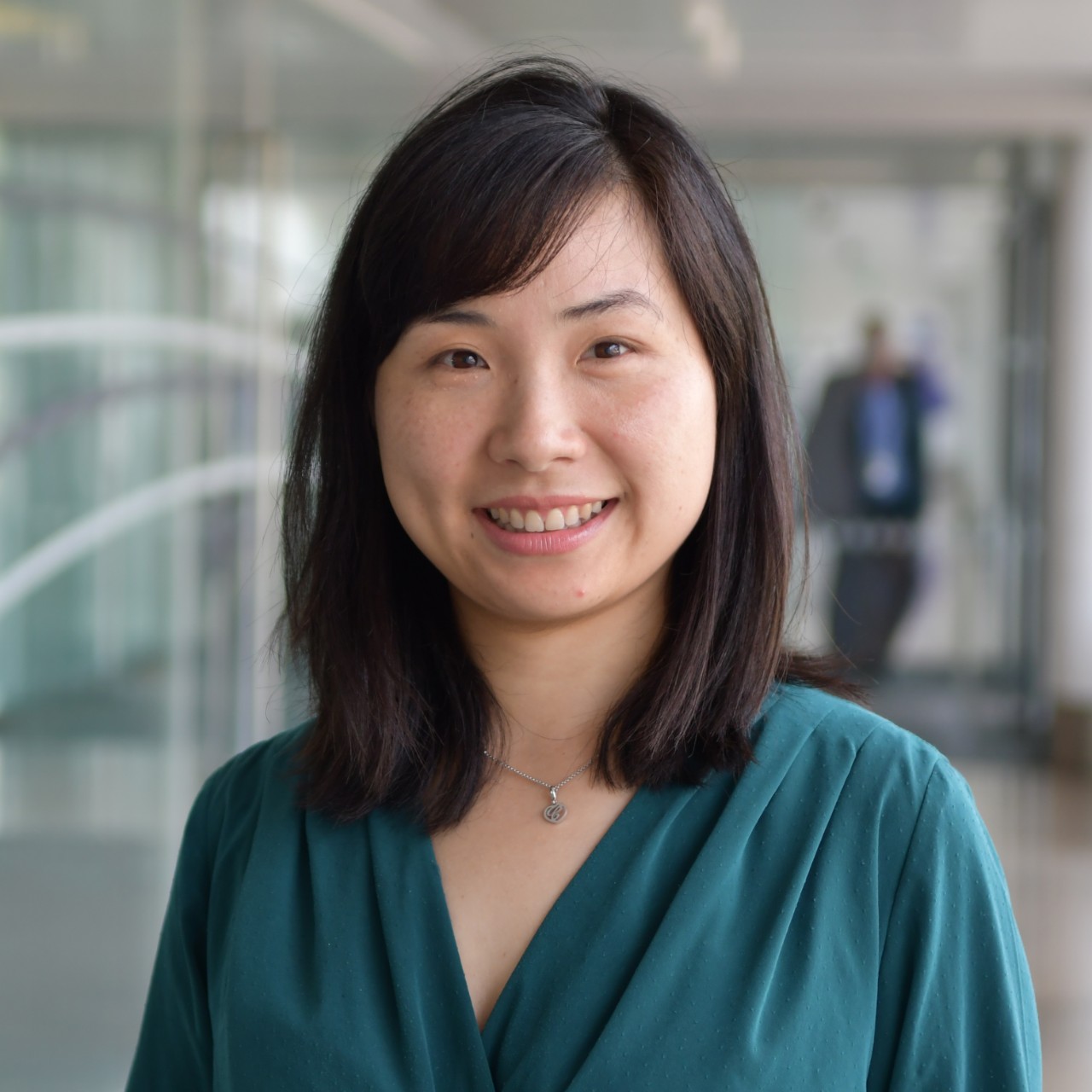 Chief Financial Officer, Heathrow Airport Holdings
Javier serves as Chief Financial Officer of Heathrow Airport Holdings since May 2016. Javier is member of Heathrow Airport Holdings Board of Directors, Chairman of Heathrow's Fire Safety Board, Chairman of Heathrow's Investment Committee and Company's Shareholder Representative at NATS Holding Limited Board of Directors.
Javier joined Heathrow in January 2008 and he has advised the Board and Chief Executive on establishing Heathrow's current capital structure and positioning Heathrow as a strong credit in the financial markets, setting a robust financial investment appraisal capability and leading Business Finance to become a genuine strategic business partner.
Prior to joining Heathrow, Javier worked as senior manager with Ferrovial, a Spanish based world's leading infrastructure operator and municipal services group.

Maria Ferraro, Siemens Energy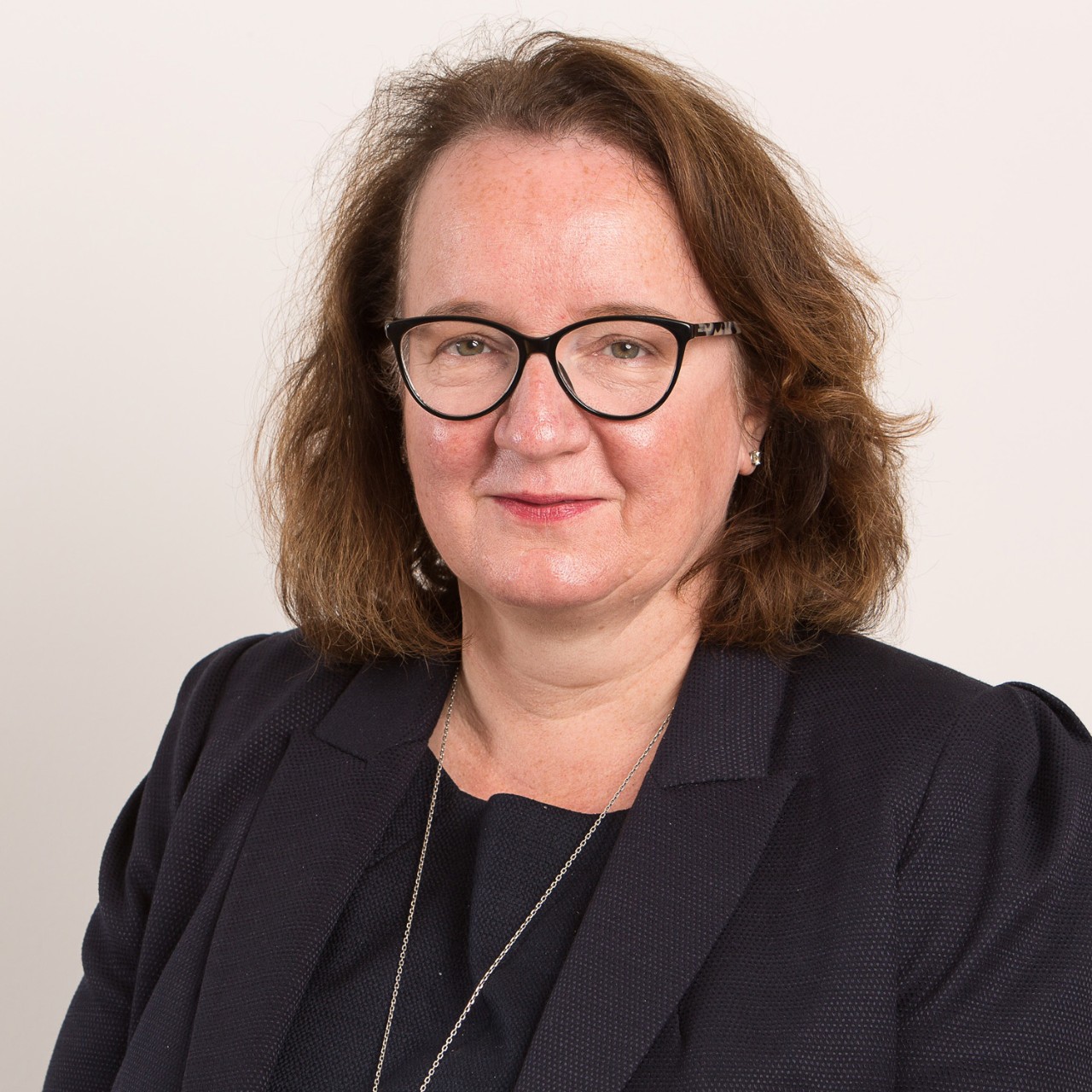 Chief Financial Officer, Siemens Energy
Maria Ferraro was appointed Member of the Executive Board and Chief Financial Officer of Siemens Energy AG and Member of the Executive Board and Chief Financial Officer of Siemens Gas and Power Management GmbH effective May 1, 2020. Prior to her appointment, she held several senior management positions in Corporate Finance within Siemens in the United Kingdom, as well as in Canada, Germany and the United States. Before being appointed Chief Financial Officer of Siemens Energy, Maria Ferraro held the position of Chief Financial Officer for the Operating Company Digital Industries as well as Chief Diversity Officer at Siemens AG. Maria Ferraro was born and educated in Canada. She is a designated Chartered Accountant and spent her early career with PricewaterhouseCoopers (PwC) and Nortel Networks, holding a variety of roles in Canada and on a global level whilst gaining in-depth experience in European and Asian markets.
Tim Harris, Direct Line Group
Tim is Chief Financial Officer of Direct Line Group and an Executive Director.
Prior to joining DLG, Tim was Deputy Chief Executive and Group Finance Director of the Royal London Group until July 2019. Before joining Royal London, Tim had been Group CFO of Torus Insurance, Deputy Group CFO and Chief Capital Officer of Aviva plc and a Partner in the Global Capital Markets practice of PricewaterhouseCoopers.
Tim is a member of the Association of British Insurers Board and a member of the Prudential Regulation Authority's Practitioner Panel. Tim is also a Fellow of the Institute of Chartered Accountants in England and Wales and a Chartered Insurance Practitioner.
Chris Johns, Yorkshire Water
Chief Financial Officer, Yorkshire Water
Chris Johns joined Yorkshire Water at the start of June 2020 as Chief Financial Officer. Prior to joining Yorkshire Water, Chris was Finance Director of Northumbrian Water Group, a role he held since January 2013. He was previously Finance Director of Northern Gas Networks between 2006 and 2013, and before that worked in the regulated financial services industry in both Yorkshire and London holding senior finance positions at Halifax Plc, Provident Financial and Morgan Stanley.
Kelda Holdings Limited is a leading water and sewerage services provider for domestic and business customers in the U.K. Kelda's primary business is Yorkshire Water, which provides water and waste water services to 5 million people and 130,000 businesses in the Yorkshire region.
Melanie Kreis, DPDHL Group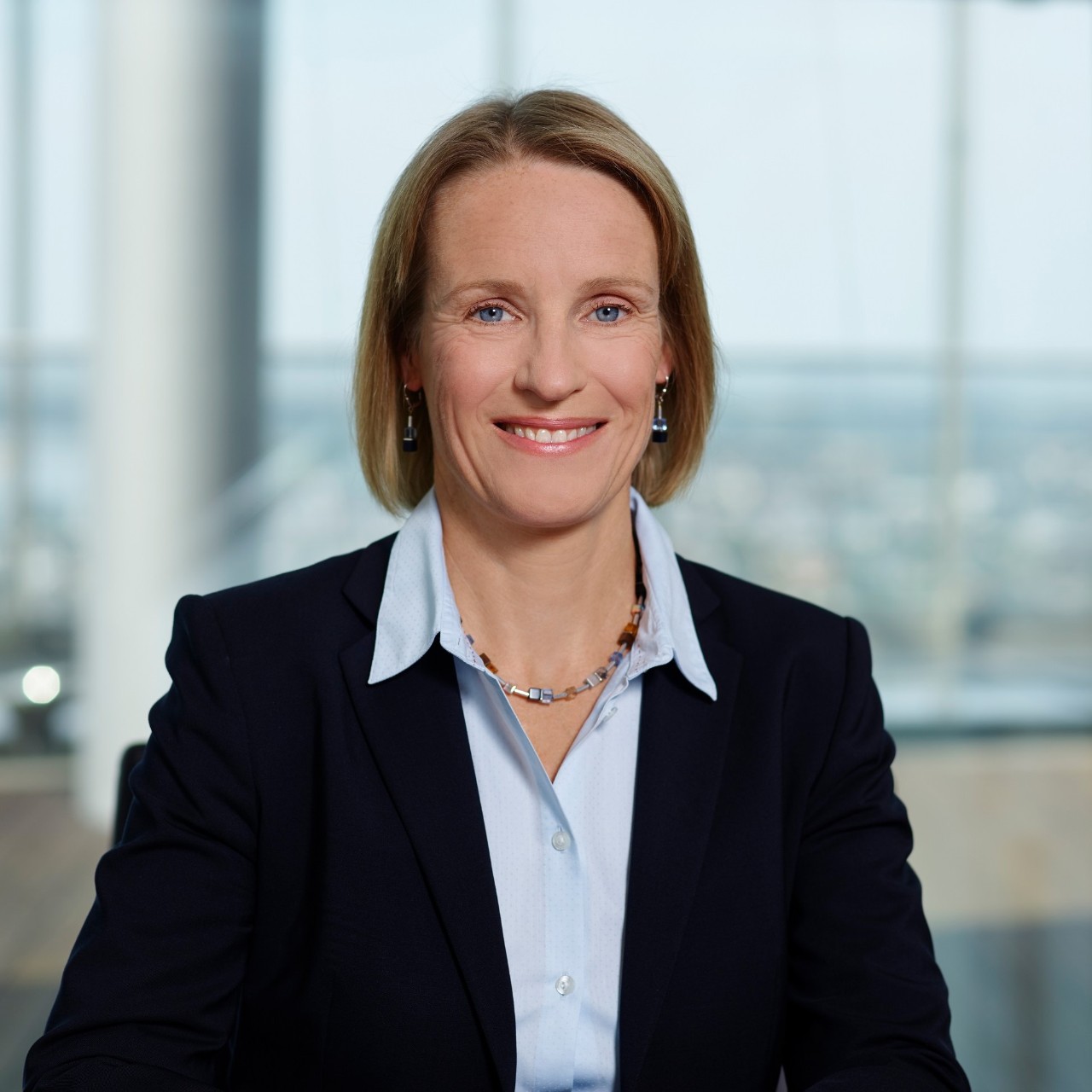 Chief Financial Officer, DPDHL Group
Melanie Kreis is a physicist by training and holds an MBA from INSEAD.
She began her career in 1997 as a consultant at McKinsey. In 2000 she moved to private equity firm Apax Partners.
In 2004 she joined Deutsche Post DHL Group, where she initially worked in the Corporate Development department in Bonn and later in the UK, leading the Exel integration.
In October 2006 she assumed the position of Executive Vice President (EVP) Corporate Office. In 2009 she took over as EVP Corporate Controlling and in April 2013 as CFO of DHL Express.
On November 1st 2014 Kreis was promoted to the Board of Management of Deutsche Post DHL Group, as the Board Member for Human Resources and Labor Director.
Since October 1st 2016, she has been the Chief Financial Officer of Deutsche Post DHL Group.
Iain Mackay, GSK
Chief Financial Officer, GSK
Iain became Chief Financial Officer of GSK on 1 April 2019, after joining as Chief Financial Officer Designate on 14 January 2019. He is an Executive Director of the GSK Board and a member of the Corporate Executive Team.
Iain is responsible for Global Finance and several of the company's key global functions including Investor Relations and Tech.
Prior to joining GSK, Iain was Group Finance Director at the global bank HSBC, a position he held for eight years. A chartered accountant, Iain has worked in Asia, the US and Europe and before HSBC was at General Electric, Schlumberger Dowell and Price Waterhouse.
Iain is a Trustee of the British Heart Foundation and a member of the Court of the University of Aberdeen.
Iain holds an MA in Business Studies and Accounting, and an Honorary Doctorate from Aberdeen University in Scotland.
Geraldine Matchett, Royal DSM
Chief Financial Officer, Royal DSM
Geraldine Matchett, DSM Co-CEO, CFO and Member of the Managing Board
Geraldine joined DSM as CFO and Member of the Managing Board in 2014. She became Co-CEO on 15 February 2020, retaining her CFO responsibilities.
Before joining DSM, Geraldine worked with the SGS Group where she held various positions including Senior Vice President Group Financial Controller, before being appointed Global Chief Financial Officer in March 2010. In this role, she was voted CFO of the year in Switzerland for large companies. Before joining SGS she worked for Deloitte in Switzerland and for KPMG in the UK, obtaining her Chartered Accountant qualification while working in London.
Geraldine holds a bachelor's degree in Physical & Human Geography from Reading University (UK) and a master's degree in Sustainable Development from Cambridge University. She is passionate about sustainability and is an advocate for sustainable finance as an Executive Committee Member of the World Business Council for Sustainable Development (WBCSD)
Geraldine is a member of the HRH the Prince of Wales' Accounting for Sustainability (A4S) CFO Leadership Network. This network brings together leading CFOs to help embed the management of environmental and social issues into business processes and strategy, particularly through the finance function. She is signatory to the A4S CFO statement of support for the Taskforce for Climate-related Financial Disclosures recommendations. Geraldine is also Board Member of FCLTGlobal, a not-for-profit organization that works to encourage a longer-term focus in business and investment decision-making. The organization accomplishes this by developing practical tools and approaches to support long-term behaviors across the investment value chain.
In addition, Geraldine advocates both internally and externally on diversity and inclusion. She is a Board member of Catalyst Europe, a non-profit organization that promotes inclusive workplaces for women.
Geraldine is also a Non-Executive Director of ABB and a Member of the Foundation Board of IMD Business School.
Seppo Parvi, Stora Enso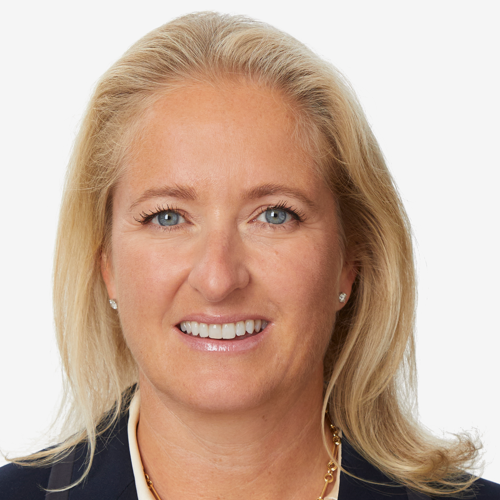 Chief Financial Officer, Stora Enso
Seppo joined Stora Enso in 2014.
He was CFO and EVP, Food and Medical Business Area at Ahlstrom Corporation 2009–2014. CFO for Metsä Board (M-real) 2006–2009. Prior to that Seppo held various line management positions at the packaging company Huhtamäki, including responsibilities such as paper manufacturing within Rigid Packaging Europe and General Manager for Turkey.

Graeme Pitkethly, Unilever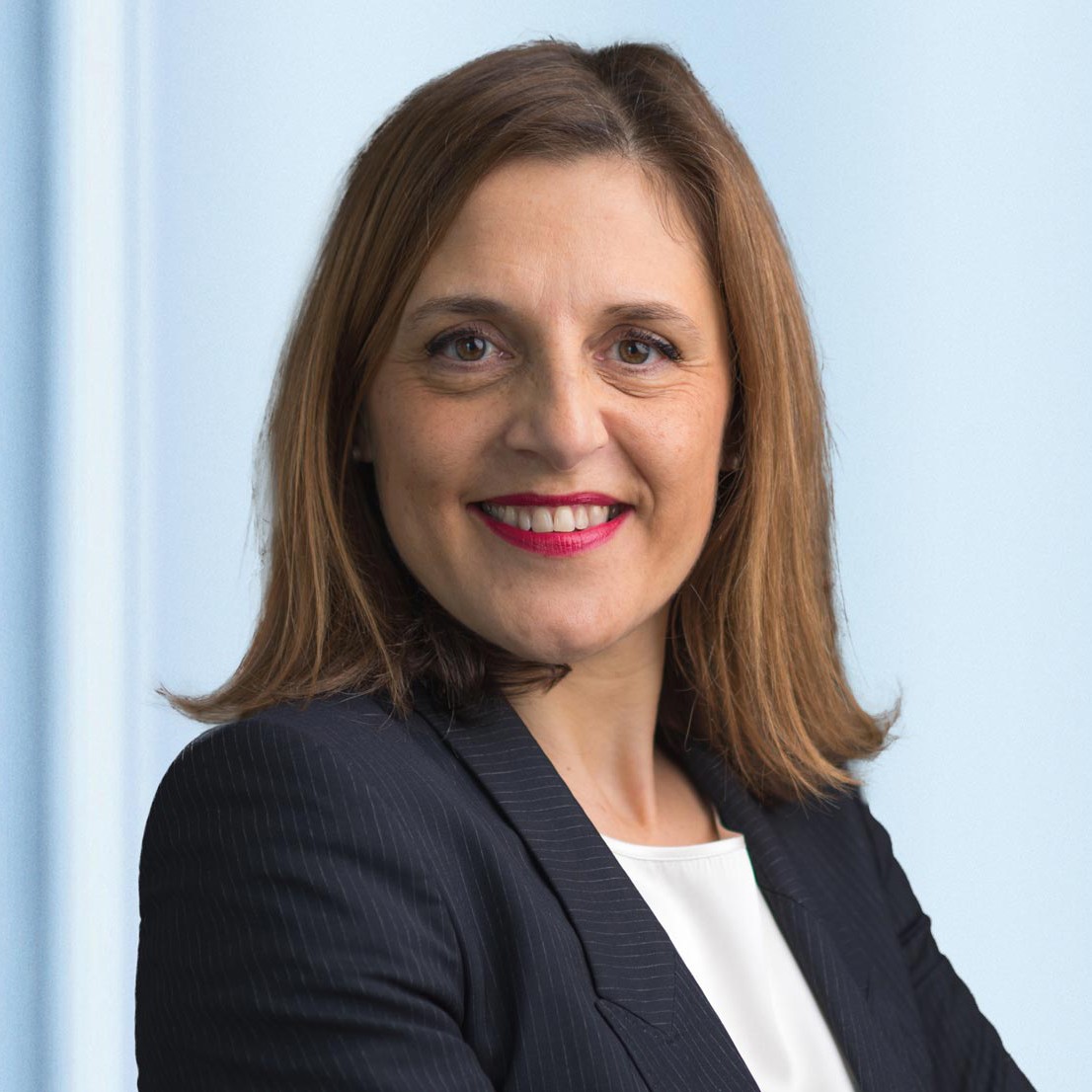 Chief Financial Officer, Unilever
Graeme was appointed Chief Financial Officer of Unilever in 2015 and was appointed an Executive Director to the Boards of Unilever N.V. and Unilever PLC in 2016. Graeme joined Unilever in 2002 and was previously Executive Vice President and General Manager of the Unilever UK and Ireland business. Prior to this he held a number of senior financial and commercial roles within Unilever, including Senior Vice President of Finance for Global Markets, Global Head of M&A, Head of Treasury, Pensions and Tax and Chief Financial Officer of Unilever Indonesia.
Prior to joining Unilever, Graeme worked in the US, Bermuda and London with FLAG Telecom and before this with PWC in a variety of audit and corporate finance roles.
Graeme is a Chartered Accountant and holds a bachelor's degree in Applied Chemistry from Strathclyde University. In a personal capacity, Graeme is Vice-Chair of the Financial Stability Board Task Force on Climate-related Financial Disclosures ("TCFD").

George Quinn, Zurich Insurance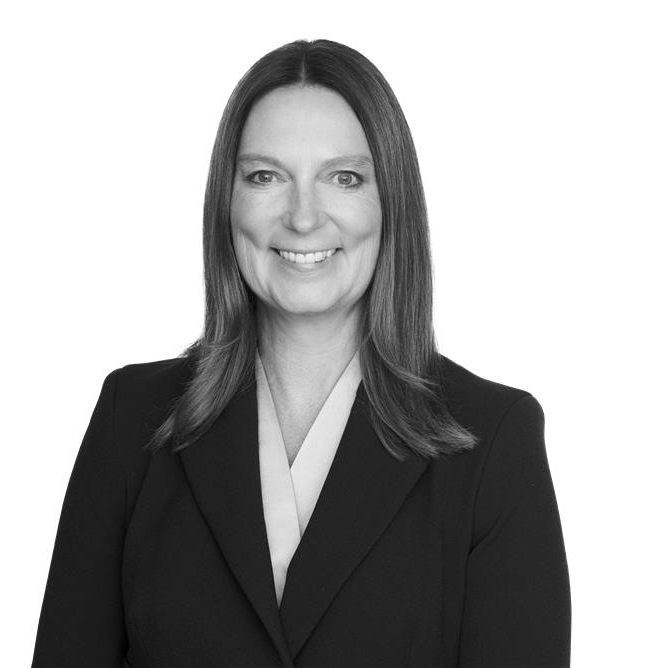 Group Chief Financial Officer, Zurich Insurance

George started his career at KPMG 1988 in London where he held several positions working with the insurance and reinsurance industry. He joined Swiss Re in 1999 as Chief Accounting Officer based in Zurich and later served as CFO for Swiss Re Group's Financial Services. George became the Regional CFO for Swiss Re Americas based in New York in 2003. Since March 2007 he served as Swiss Re Group's Chief Financial Officer. George joined Zurich in May 2014 as Chief Financial Officer.
Henry Schirmer, Randstad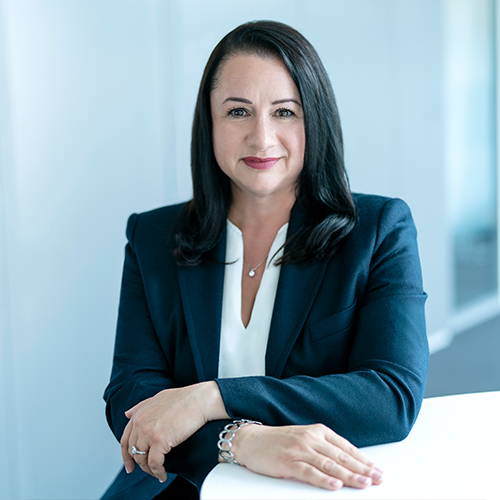 Chief Financial Officer, Randstad
Henry holds a Master's degree of industrial engineering and management from the Technical University of Karlsruhe (Karlsruhe Institute of Technology) in Germany. He joined Randstad as CFO and member of the executive board in 2018 and brings more than 25 years international management and leadership experience in the fast moving consumer goods industry, and industrial sector under public and private equity ownership. Prior positions include CFO Unilever Europe and CFO Unilever North America. Henry is a member of the Board of Directors of General American Investors and the non-profit organization Results for Development. Henry is responsible for Global Finance and Accounting, Business Control, M&A, Tax, Treasury, Business Risk & Audit, Investor Relations and Legal.
David Walker, British Land
Interim Chief Financial Officer, British Land
After graduating from Newcastle University with a First Class degree in Town Planning, David qualified as a Chartered Accountant with PwC in London. Following this, he spent over seven years in the city at Deutsche Bank where he held a variety of roles within the Corporate Finance division, including Business Development and most recently as a Vice President in the UK Corporate Broking team. After leaving Deutsche Bank, David has worked for over 10 years in Investor Relations, Strategy and Corporate Development roles within UK listed businesses. In October 2017 he joined British Land, the FTSE 100 Real Estate company as Head of Investor Relations and since 2020 has been responsible for British Land's corporate sustainability programme. Since 2019, David has been the Chair of the Investor Relations Society, having served on the Board since 2012 and is a Board Director of Glebe Housing Association.