European Chapter of the CFO Leadership Network
The network brings together a group of leading CFOs from large businesses seeking to embed the management of environmental and social issues into business processes and strategy.
The European chapter, founded in 2013, was the first chapter of the A4S CFO Leadership Network. The chapter has developed a number of practical guides and continues to work on projects that address key challenges for organizations.
For more information on the European chapter, please email info@a4s.org.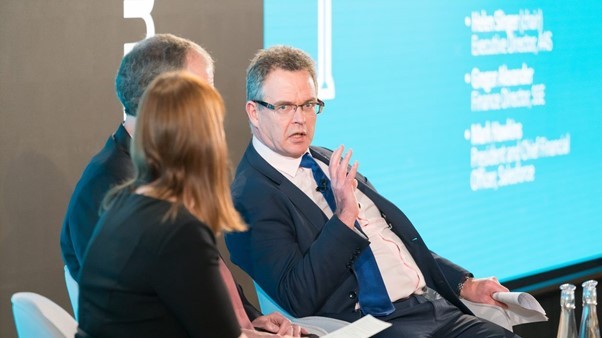 Hear from Julie Brown, Chief Operating and Chief Financial Officer, Burberry, on the benefits of being a member of the A4S CFO Leadership Network.
Geraldine Matchett, Former Co-Chief Executive Officer and Chief Financial Officer, DSM, gives her top three tips for achieving success.
European chapter members:
Julie Brown, GSK (Co-chair)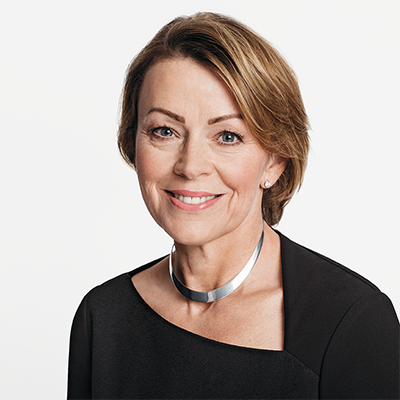 Chief Operating and Financial Officer, GSK and Co-Chair of the A4S CFO Leadership Network Europe
Julie trained as a Chartered Accountant and fellow of the Institute of Taxation with KPMG
She joined ICI and then subsequently became part of Astrazeneca for 25 years. She undertook 11 different roles in 4 countries, 3 continents and 4 Functions (Finance, Corporate Strategy, Business Development and Commercial).
Julie undertook roles across all aspects of the healthcare value chain in AstraZeneca ranging from R&D, to Product Strategy & Licensing, Supply Chain and Commercial. She led major change programmes including $1bn efficiency and cost savings programmes in Operations and R&D.
Julie then joined Smith & Nephew as Group CFO at the beginning of 2013 until joining Burberry as their COO and CFO in January 2017.
She joined GSK as their CFO in April 2023.
Javier Echave, Heathrow Airport Holdings (Co-chair)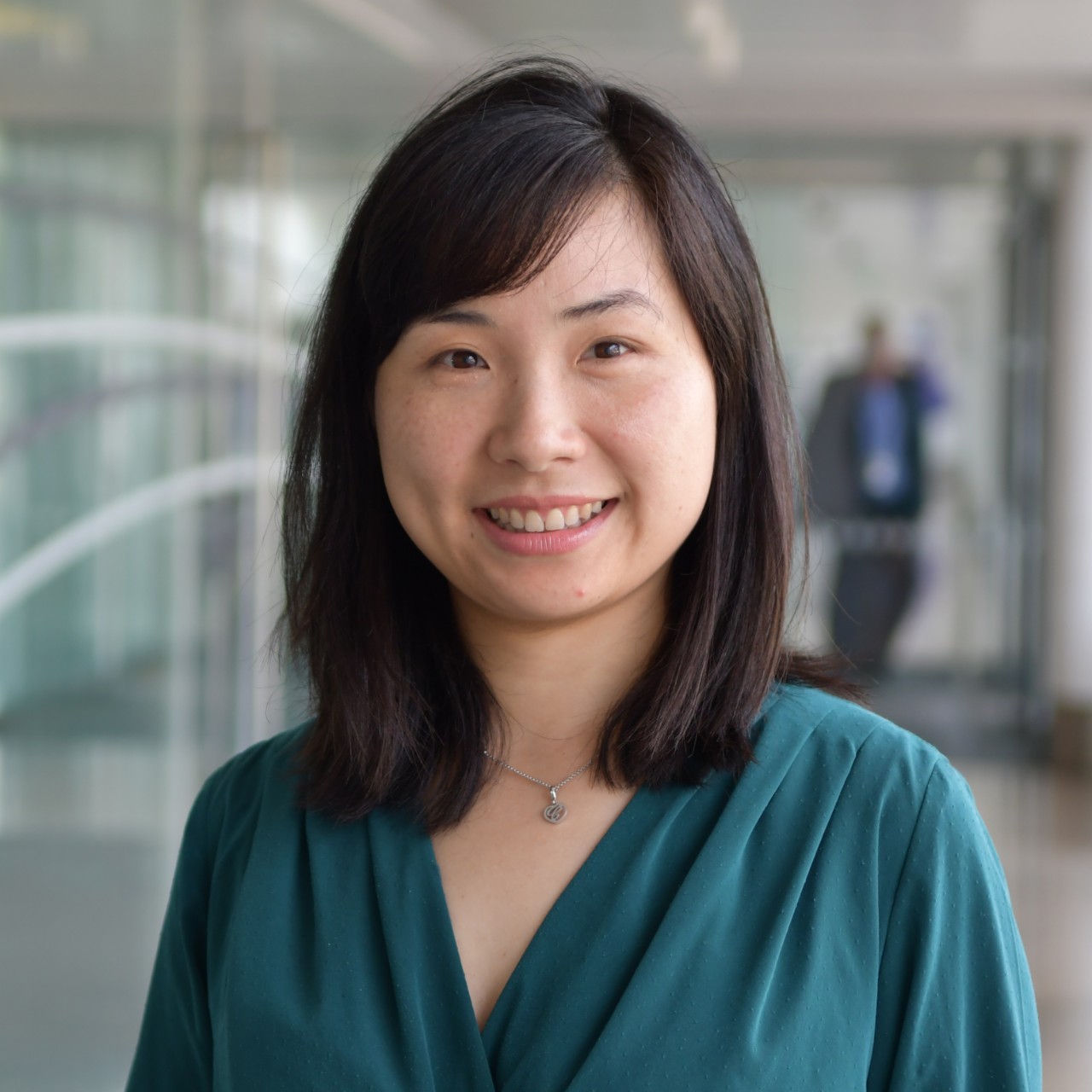 Chief Financial Officer, Heathrow Airport Holdings
Javier serves as Chief Financial Officer of Heathrow Airport Holdings since May 2016. Javier is member of Heathrow Airport Holdings Board of Directors, Chairman of Heathrow's Fire Safety Board, Chairman of Heathrow's Investment Committee and Company's Shareholder Representative at NATS Holding Limited Board of Directors.
Javier joined Heathrow in January 2008 and he has advised the Board and Chief Executive on establishing Heathrow's current capital structure and positioning Heathrow as a strong credit in the financial markets, setting a robust financial investment appraisal capability and leading Business Finance to become a genuine strategic business partner.
Prior to joining Heathrow, Javier worked as senior manager with Ferrovial, a Spanish based world's leading infrastructure operator and municipal services group.

Coram Williams, Adecco Group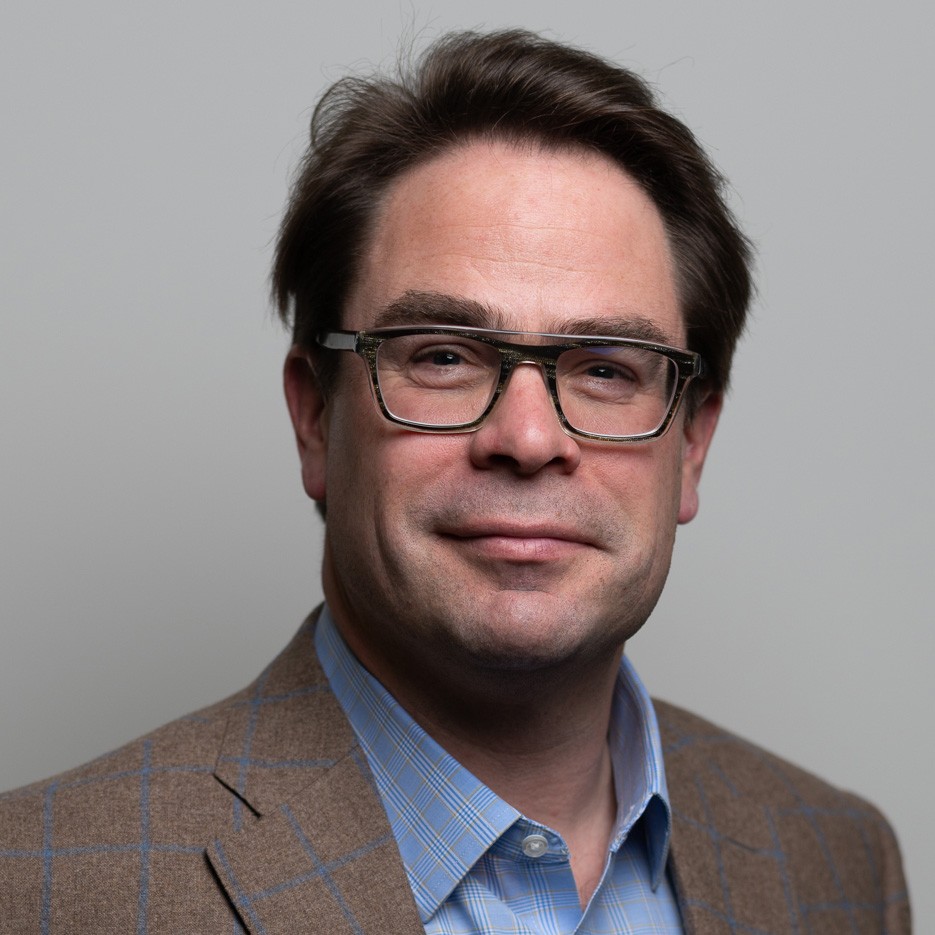 Chief Financial Officer, Adecco Group
Coram Williams joined the Adecco Group as Chief Financial Officer (CFO) and member of the Executive Committee in May 2020.
Before joining the Adecco Group he served as CFO of Pearson Plc from 2015. Prior to that Coram was CFO of Penguin Random House from 2013 to 2015, based in New York. He also held several other senior leadership positions in both finance and operations within the Pearson Group. Coram's experience spans Europe, North America, the Middle East and Asia-Pacific. He holds an MBA from London Business School and a BA (Hons) from the University of Oxford.
Steve Buck, Anglian Water Group
Chief Financial Officer, Anglian Water Group
Steve has spent almost two decades working across the globe in the utility sector. From the largest water and wastewater company in the UK (Thames) to a global energy and services company (Centrica), Steve has led finance and transformation functions focused on delivering for both shareholders and millions of customers in complex and challenging environments. He joined Anglian Water Group in June 2019, taking a seat on the Board as Chief Financial Officer in August 2019. Steve is both a Chartered Management Accountant and a firm believer in the importance of engagement, inclusivity, scrutiny and transparency when it comes to delivering against the needs of a modern business acting with public interest at its core.
2002 Finance Director regulated business, Thames Water
2004 Finance Director Europe, Thames Water
2008 Finance Director, British Gas Service & Repair
2011 Finance Director, British Gas Services
2014 Transformation Director, British Gas
2015 Finance Director, British Gas
2017 Group Head, Finance and Transformation, Centrica
Bhavesh Mistry, British Land
Chief Financial Officer, British Land
Bhavesh was appointed CFO and Executive Director of British Land Company PLC in 2021 and is the Board lead for Sustainability. Prior to joining British Land, Bhavesh was Deputy Chief Financial Officer at Tesco PLC. Bhavesh has previously held senior finance and strategy roles in a range of consumer-facing businesses including Whitbread Hotels and Restaurants, Anheuser Busch InBev and Virgin Media. Bhavesh began his career with KPMG in Toronto, Canada and holds a Master of Accounting from the University of Waterloo and an MBA from London Business School.
Philippe Blondiaux, Chanel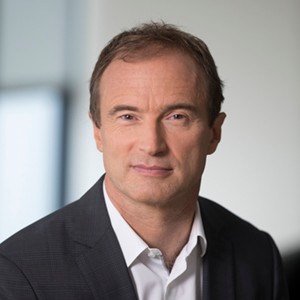 Global Chief Financial Officer, Chanel
Philippe is the Global CFO of Chanel. Based in London he oversees finance operations across the various divisions, regions, and activities of the company. He is in charge of modernizing the finance vision and skillsets, and bringing valuable insights to the business leadership of the company.
A French national, Philippe earned his MBA from Ecole de Management de Lyon and his DESCF (French Chartered Accountancy highest diploma) before starting his career with KPMG.
With the Bolloré Group for 7 years, he held positions as operational CFO of various subsidiaries of the Group in Africa before moving to Nestlé where he held different CFO positions in Ivory Coast, Pakistan, Switzerland and Russia.
As the CFO of the Nestlé Russian/CIS Region in Moscow, he partnered with the CEO to drive double digit growth in a year before being promoted CFO of Nestlé Europe where he oversaw a finance organization of 3,000 people while actively contributing to regain market share and restore profitability. As Nestlé's Senior VP–Corporate/Group Controller reporting to the CFO, he controlled the group strategic business units and co-piloted the group's Strategy and Operational management along with the Group CEO, CFO, and other members of the leadership team.
In his free time, Philippe trains and runs marathons all over the world. He is currently developing his skills as a cyclist and training to compete in triathlons.
Melanie Kreis, DHL Group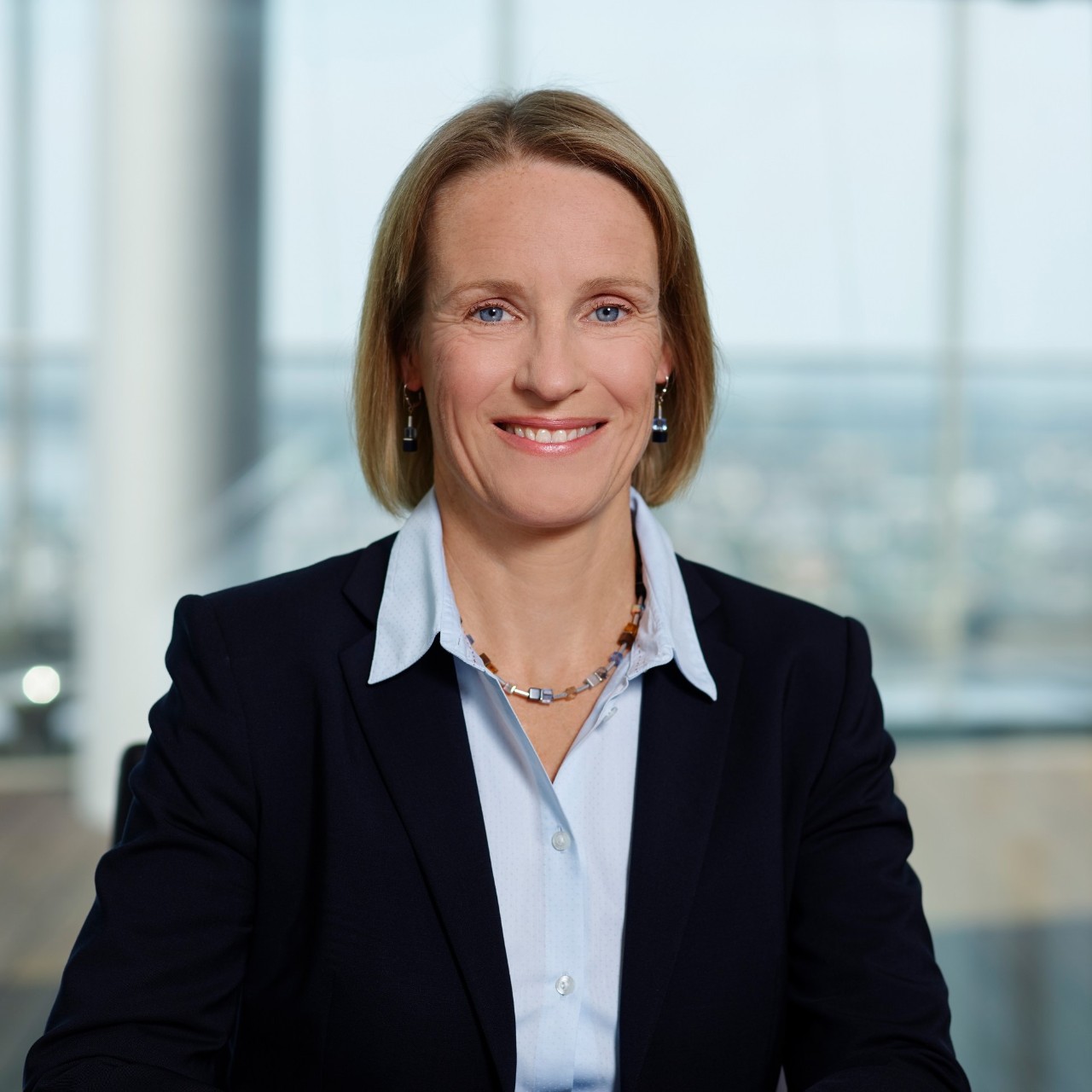 Chief Financial Officer, DHL Group
Melanie Kreis is a physicist by training and holds an MBA from INSEAD.
She began her career in 1997 as a consultant at McKinsey. In 2000 she moved to private equity firm Apax Partners.
In 2004 she joined Deutsche Post DHL Group, where she initially worked in the Corporate Development department in Bonn and later in the UK, leading the Exel integration.
In October 2006 she assumed the position of Executive Vice President (EVP) Corporate Office. In 2009 she took over as EVP Corporate Controlling and in April 2013 as CFO of DHL Express.
On November 1st 2014 Kreis was promoted to the Board of Management of DHL Group, as the Board Member for Human Resources and Labor Director.
Since October 1st 2016, she has been the Chief Financial Officer of DHL Group.
Alexsandro Broedel, Itaú Unibanco
Group CFO and Member of the Executive Committee, Itaú Unibanco
Alexsandro Broedel is Group CFO and Member of the Executive Committee of Itaú Unibanco, Trustee of IFRS Foundation and Board member at the Value Reporting Foundation. Before taking up his position at Itaú in 2012, he was a Commissioner of the Securities and Exchange Commission of Brazil. Alexsandro is a Chartered Management Accountant (FCMA) and holds a PhD in Accounting and Finance from Manchester Business School.
Andy Agg, National Grid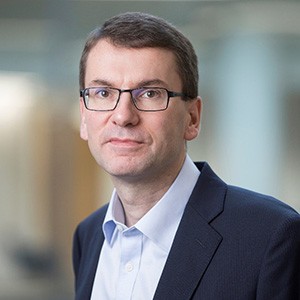 Group Chief Financial Officer, National Grid
Andy trained and qualified as a chartered accountant with PricewaterhouseCoopers and is a member of the ICAEW. He has significant financial experience, having previously held a number of senior finance leadership roles across the Group, including Group Financial Controller, UK CFO and, most recently, Group Tax and Treasury Director. Andy's in-depth knowledge of National Grid, both in the UK and US, and his broad experience in operational and corporate finance roles have ensured a smooth transition to his role as CFO.
Andy graduated with a BA(Hons) degree in history from University of Bristol and served in a number of roles with PricewaterhouseCoopers, including a secondment to the US, before joining the Group in 2008.
Katie Murray, NatWest Group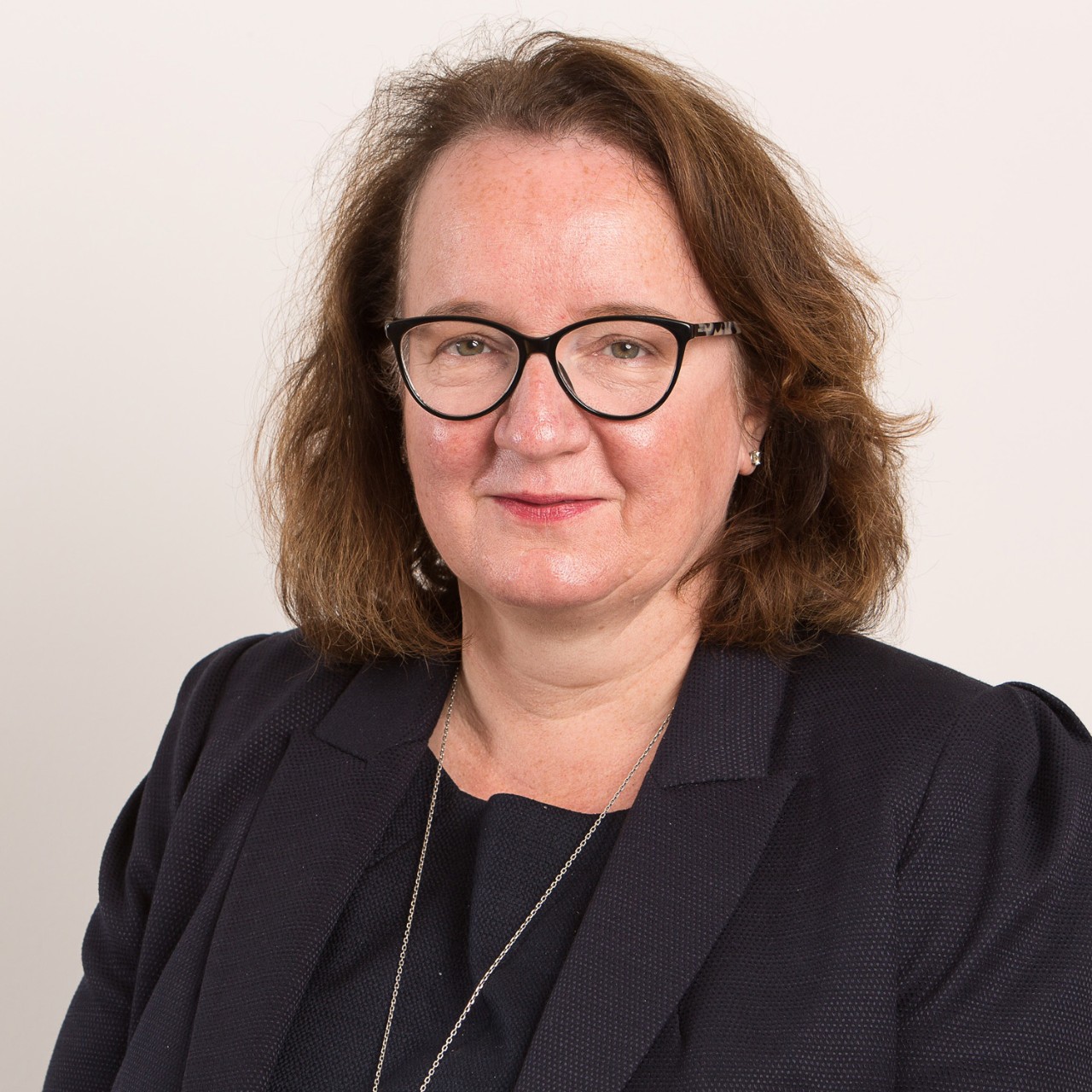 Group Chief Financial Officer, NatWest Group
Katie Murray joined the Group as Director of Finance in November 2015 and was appointed as Deputy Chief Financial Officer in March 2017. She was then appointed as Group Chief Financial Officer in January 2019.
Katie has worked in Finance and Accounting for nearly 30 years with experience in capital management, investor relations, financial planning and all areas of financial services. Katie was previously the Group Finance Director for Old Mutual Emerging Markets, based in Johannesburg from 2011-2015, having held various roles across Old Mutual from 2002. Prior to this Katie worked at KPMG for 13 years.

Katie is a Chartered Accountant having trained in Scotland and is a member of ICAS.
Paul Boote, Pennon Group
Group Finance Director, Pennon Group
Paul was appointed to the Board on 8 July 2020. He is a member of the Sustainability Committee and the Pennon Executive.
Paul is a chartered accountant with over 20 years' experience in a variety of industries, with the last 10 years of his experience gained at Pennon.
Paul has held a number of senior roles at Pennon and most recently has been Pennon's Director of Treasury, Tax and Group Finance. During this time he was responsible for the development of Pennon's sector-leading sustainable debt portfolio, ensuring the Group maintains a responsible approach to tax, as well as leading on financial reporting matters. Over the past year, Paul has been instrumental in the development and successful implementation of the Group's recent strategic review. Since 2014 he has been a regular attendee at Audit Committee meetings, where his support and contribution to discussions is highly valued. Paul holds a number of directorships with Group subsidiary companies and is a key member of the executive Finance Committee which, in his new role, he now chairs.
Prior to joining Pennon, Paul held senior finance roles at companies operating in the sport, construction and environmental infrastructure industries.
Bláthnaid Bergin, Sainsbury's
Chief Financial Officer, Sainsbury's
Bláthnaid Bergin is Chief Financial Officer of J Sainsbury PLC (Sainsbury's) and a member of the group's Operating Board and PLC Board. Sainsbury's has 1,400 stores across the UK, employs 152,000 people and is a FTSE100 company with annual revenues of c. £30 billion.
Bláthnaid joined Sainsbury's as Director of Group Finance in 2019 and became Director of Commercial Finance in 2021. She has a wealth of international and finance experience across various sectors and industries. She has played a key role in developing and delivering Sainsbury's strategy.
Prior to Sainsbury's, Bláthnaid was Chief Finance Operations Officer for Aviva and Group Financial Controller for RSA Insurance. Bláthnaid also spent 11 years at General Electric where she held a number of finance roles both in the capital and industrial businesses. She has worked in the UK and across much of Europe, Asia and Australia.
Bláthnaid is commercially minded with extensive experience in building strong control environments and driving change and transformation. She is a Fellow of the Institute of Chartered Accountants in Ireland and a graduate of NUI, Galway, Ireland.
Hilary Maxson, Schneider Electric
Chief Financial Officer, Schneider Electric
Hilary Maxson has served as the Chief Financial Officer of Schneider Electric and a member of its Executive Committee since April 2020. She joined the company in 2017 as CFO of Building and IT before being appointed CFO of Energy Management, the largest business unit, in 2019.
Prior to Schneider Electric, Hilary spent 12 years with AES Corporation in progressive finance, M&A and business development roles, based across US, Cameroon and the Philippines, ultimately as CFO for Asia. Hilary began her career in banking.
Hilary is a Non-Executive Director and Audit Committee Chair at Anglo American (FTSE 50), a technology-forward and ESG-focused global mining company.
Hilary is Non-Executive Director at AVEVA (FTSE 50), a leading industrial software company and a key player in driving digital transformation globally. AVEVA is 60% owned by Schneider Electric.
Hilary has an MBA, and a bachelor's degree in Applied Economics, both from Cornell University, USA.
Maria Ferraro, Siemens Energy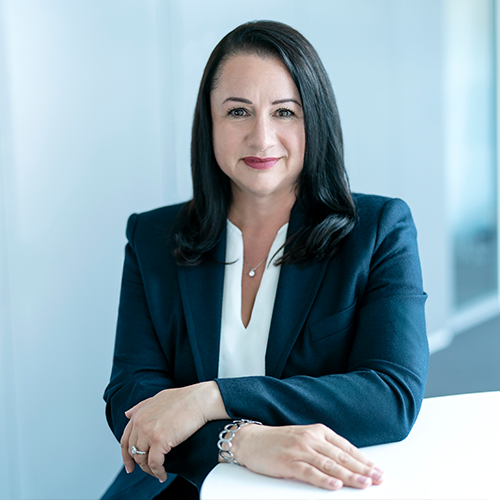 Member of the Executive Board and Chief Financial Officer, Siemens Energy
Maria Ferraro was appointed Member of the Executive Board and Chief Financial Officer of Siemens Energy AG and Member of the Executive Board and Chief Financial Officer of Siemens Energy Management GmbH effective May 1, 2020. Prior to her appointment, she held several senior management positions in Corporate Finance within Siemens in the United Kingdom, as well as in Canada, Germany and the United States.
Before being appointed Chief Financial Officer of Siemens Energy, Maria Ferraro held the position of Chief Financial Officer for the Operating Company Digital Industries as well as Chief Diversity Officer at Siemens AG.
Maria Ferraro was born and educated in Canada. She is a designated Chartered Accountant and spent her early career with PricewaterhouseCoopers (PwC) and Nortel Networks, holding a variety of roles in Canada and on a global level whilst gaining in-depth experience in European and Asian markets.
Ken Bowles, Smurfit Kappa Group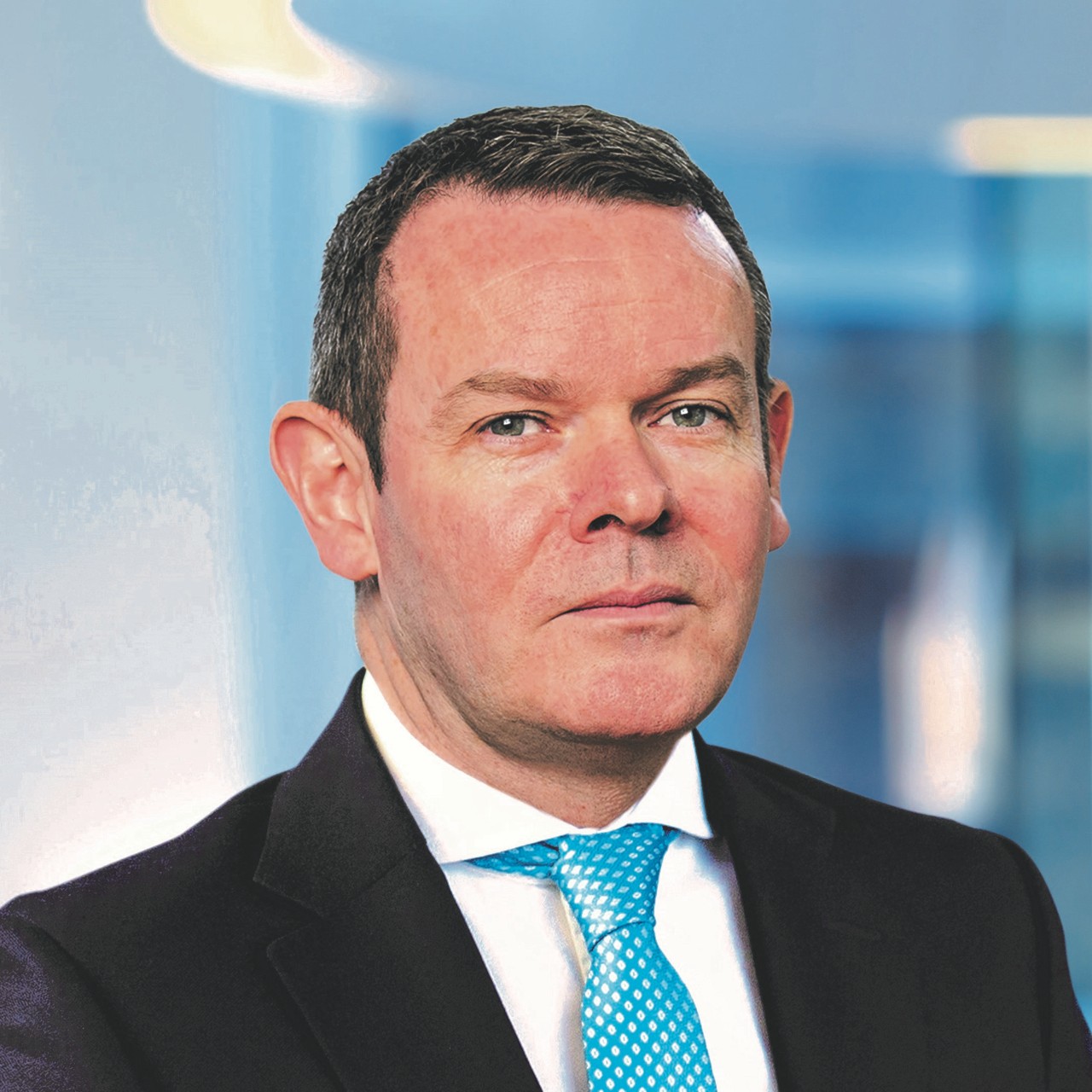 Group Chief Financial Officer, Smurfit Kappa Group
Ken Bowles was appointed Group Chief Financial Officer of the Smurfit Kappa Group in April 2016 and was appointed a Director of the Group in December 2016. He joined the Smurfit Kappa in 1994 and has occupied a number of finance roles in various parts of the Group. Prior to his appointment as Group CFO he held the position of Group Financial Controller from 2010. He was the Group's Head of Tax from 2007 to 2010 prior to which he was appointed as the Group's first Head of Compliance in 2004. Mr Bowles is an associate member of the Institute of Chartered Management Accountants and holds a first class MBA from the UCD Graduate School of Business.
Birgit Conix, Sonova
Chief Financial Officer, Sonova
Birgit is CFO at Sonova, a leading provider of innovative hearing care solutions, with responsibilities for Finance, M&A, Investor Relations and Information Technology.
She is also Supervisory Board member at ASML, an innovation leader in the semiconductor industry.
She was previously CFO of TUI AG, a global leader in tourism and CFO of Telenet Group, a Belgian media, cable and telecommunications company. Prior to that, she held various leadership positions in finance, strategy and business operations in the pharmaceuticals and medical devices business units at Johnson & Johnson, and in finance at Heineken, Tenneco and Reed Elsevier.
Birgit holds an MBA from the University of Chicago Booth School of Business in the US and a Master of Science in Business Economics from the University of Tilburg in the Netherlands.
Gregor Alexander, SSE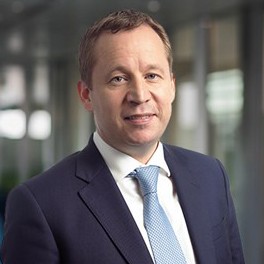 Finance Director, SSE
Gregor has over 25 years' service with the Group, having joined Scottish Hydro-Electric plc in 1990. He is a chartered accountant and was Group Treasurer before being appointed to the Board as Finance Director in October 2002.
Gregor has SSE Board-level responsibility for Finance, Investor Relations, Risk Audit and Insurance, Procurement and Logistics, IT and Corporate Business Services.
He is the sponsoring Board member for SSE's businesses in Ireland, Chairman of the Scottish and Southern Energy Power Distribution Board and Chairman of 33% owned Scotia Gas Networks Ltd.
Gregor is also a non Executive Director of Stagecoach Group plc.
Dawn Allen, Tate & Lyle
Chief Financial Officer, Tate & Lyle
Dawn was appointed Chief Financial Officer at Tate & Lyle PLC in May 2022, where she leads the Group Strategy and M&A, Financial Control, Planning & Analysis and ISIT divisions.
With more than two decades of experience in the global food industry, Dawn has a proven track record of financial leadership. She holds considerable commercial and international experience from her previous roles at Mars Incorporated, where she was CFO Global Transformation, Global Divisional CFO and Regional CFO respectively.
Prior to entering the food industry, she held senior Finance and Audit roles at Courtaulds PLC and Ernst & Young. In addition to being a member of Tate & Lyle's Board, Dawn has also held a Non-Executive Director position of Tasty Bite Eatables Ltd, a public company based in India.
She is a member of the Institute of Chartered Accountants of England and Wales, and holds a Bachelor of Science in Chemistry from Bath University, UK.
Robert Allen, The Crown Estate
Chief Financial Officer, The Crown Estate
Robert Allen joined The Crown Estate as Interim Chief Financial Officer in March 2021 and was appointed Chief Financial Officer in July 2021. Robert sits on the Value Creation Committee and is a member of the Group Leadership Team.
Robert has extensive financial leadership experience, most recently in the UK property sector at Crest Nicholson as Group Finance Director and for intu plc, where he held the position of Group Chief Financial Officer. Prior to this, he had a long global finance career at British American Tobacco after having qualified as a chartered accountant at Coopers & Lybrand.
Robert's experience spans a wide range of activities including strategy, change, mergers and acquisitions, investor relations and financial risk management.
Todd Tuckner, UBS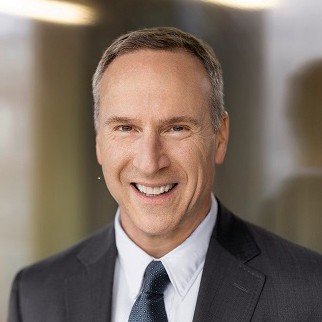 Group Chief Financial Officer, UBS
Todd was appointed Group CFO and Member of the Group Executive Board of UBS Group AG and UBS AG in 2023. Todd previously held numerous positions in UBS including CFO, Global Wealth Management and Group Controller & Chief Accounting Officer. Prior to joining UBS Todd held various positions at KPMG in New York. Todd holds a BA in Economics from Princeton and an MBA in accounting from NYU.

Graeme Pitkethly, Unilever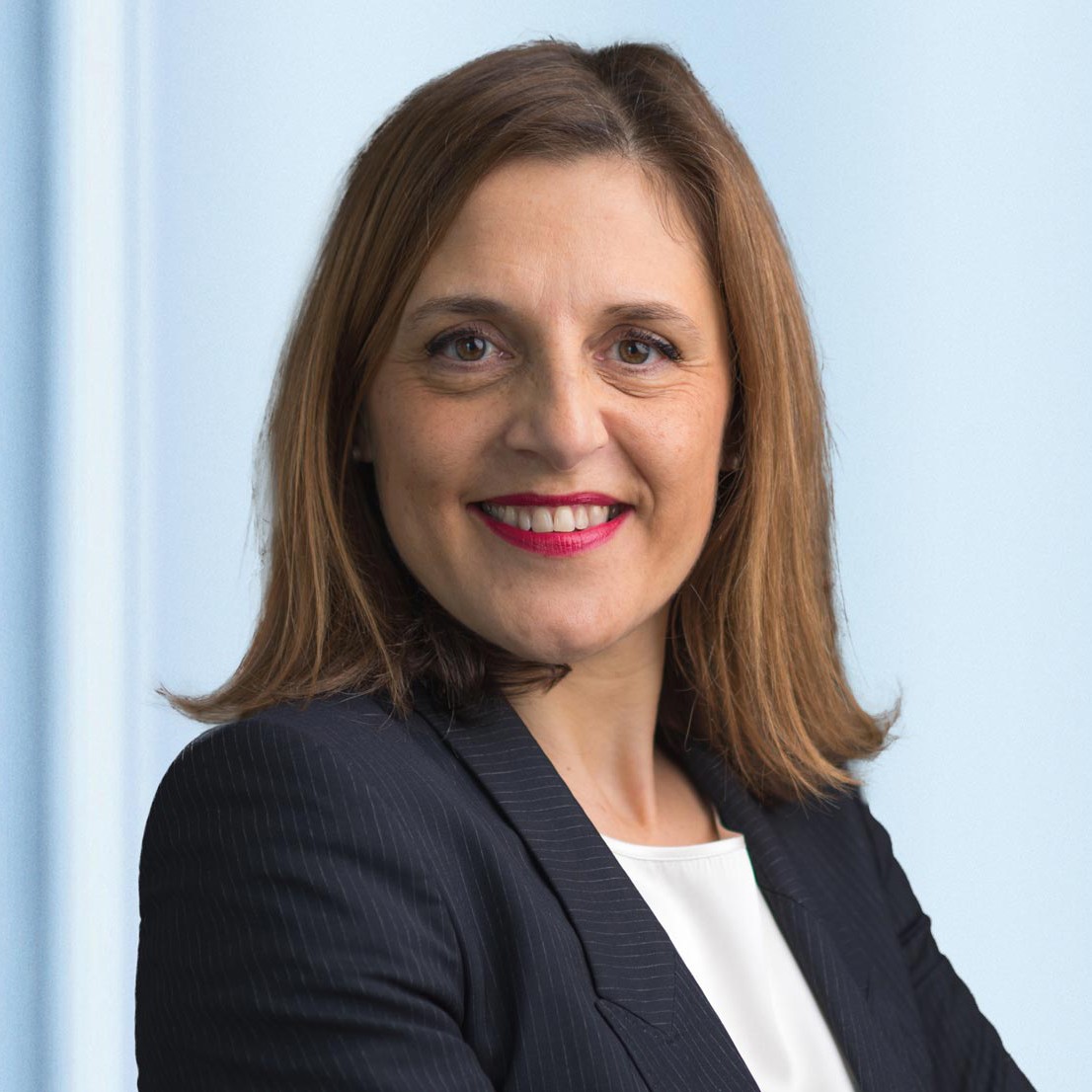 Chief Financial Officer, Unilever
Graeme was appointed Chief Financial Officer of Unilever in 2015 and was appointed an Executive Director to the Boards of Unilever N.V. and Unilever PLC in 2016. Graeme joined Unilever in 2002 and was previously Executive Vice President and General Manager of the Unilever UK and Ireland business. Prior to this he held a number of senior financial and commercial roles within Unilever, including Senior Vice President of Finance for Global Markets, Global Head of M&A, Head of Treasury, Pensions and Tax and Chief Financial Officer of Unilever Indonesia.
Prior to joining Unilever, Graeme worked in the US, Bermuda and London with FLAG Telecom and before this with PWC in a variety of audit and corporate finance roles.
Graeme is a Chartered Accountant and holds a bachelor's degree in Applied Chemistry from Strathclyde University. In a personal capacity, Graeme is Vice-Chair of the Financial Stability Board Task Force on Climate-related Financial Disclosures ("TCFD").

Joanne Wilson, WPP
Chief Financial Officer, WPP
Joanne Wilson is Chief Financial Officer at WPP plc. Joanne was formerly the Chief Financial Officer and Chair of the ESG Committee at Britvic. Prior to Britvic Joanne enjoyed a successful career at Tesco where she gained extensive experience both in the UK and internationally in a variety of financial and commercial roles. These included Chief Financial Officer of dunnhumby, a global leader in customer data science. Joanne began her career at KPMG, where she qualified as a Chartered Accountant and spent three years in Hong Kong. She is currently a non-executive director of Informa plc (LSE:INF).
Thor Giæver, Yara
Executive Vice President and CFO, Yara
Thor has served as Executive Vice President and CFO at Yara since July 2021.
He joined Yara in 2004 and has held several senior positions in the company. He was SVP Investor Relations from 2011 to 2021 and has previously held the positions of Acting CFO and Head of Controlling & Risk Management. Before Joining Yara, Thor has earlier experience from a number of finance positions at Ford Motor Company.
Thor holds a BSc (Hons) degree from the School of Management, University of Bath, UK.
Paul Inman, Yorkshire Water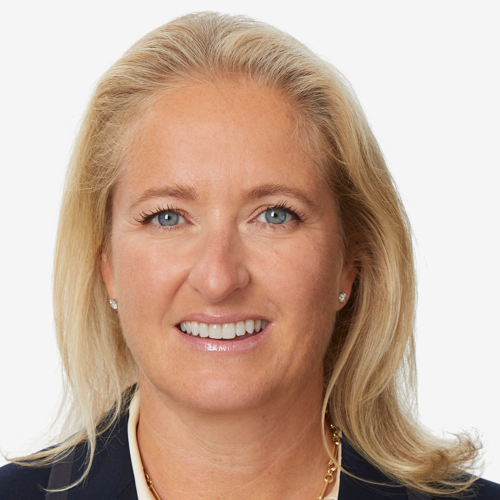 Chief Financial Officer, Yorkshire Water
Paul joined Yorkshire Water's Board as CFO in March 2023. Paul joined Yorkshire Water from BAE Systems where he was the Financial Director for the air sector, having previously held multiple roles with Rolls-Royce.
Paul has extensive financial experience and also brings strong operational experience to the Board, having led a number of transformation programmes and undertaken general management roles in asset health monitoring and maintenance, repair, and overhaul. Paul is a Member of the Institute of Chartered Accountants in England and Wales.
George Quinn, Zurich Insurance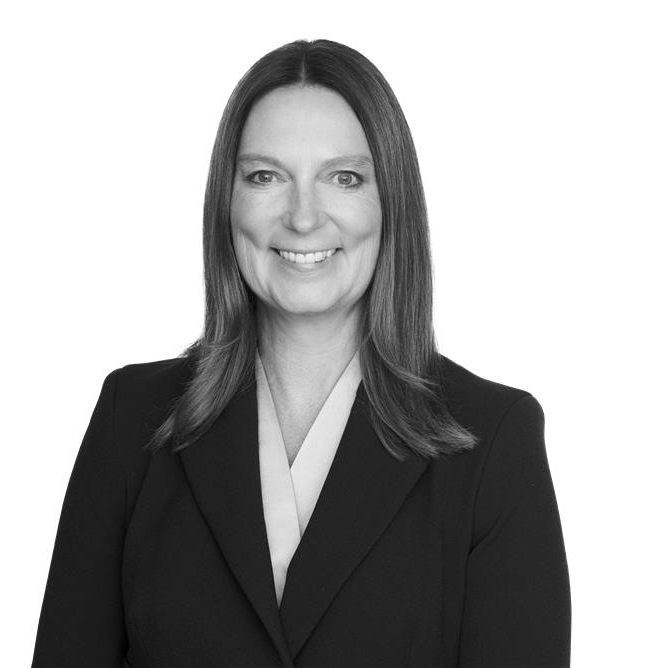 Group Chief Financial Officer, Zurich Insurance

George started his career at KPMG 1988 in London where he held several positions working with the insurance and reinsurance industry. He joined Swiss Re in 1999 as Chief Accounting Officer based in Zurich and later served as CFO for Swiss Re Group's Financial Services. George became the Regional CFO for Swiss Re Americas based in New York in 2003. Since March 2007 he served as Swiss Re Group's Chief Financial Officer. George joined Zurich in May 2014 as Chief Financial Officer.