Our team
Jessica Fries
Executive Chair
Jessica has overall leadership responsibility for A4S. She has led A4S since 2008, working with the finance community to catalyse a shift to a sustainable economy, with a focus on practical actions and targeted interventions capable of achieving global change.
She is currently a member of the International Integrated Reporting Council Governance and Nominations Committee, the Smith School Global Sustainable Finance Advisory Council, the UN Global Assessment Report Advisory Council and the Global Reporting Initiative.
Previously, Jessica held a number of roles at PwC advising a wide range of companies, governments, investors and not-for-profit organizations.
Jessica is a chartered accountant, a fellow of the Royal Society of Arts, has an MSc in Economics from the London School of Economics and a BA in Economics from the University of Cambridge.
Helen Slinger
Executive Director - Knowledge and Learning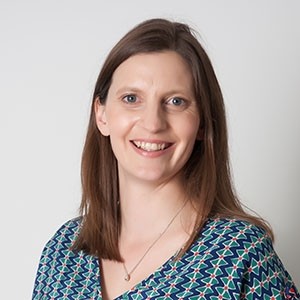 Helen Slinger is Executive Director at Accounting for Sustainability (A4S), leading our work to provide finance professionals with the knowledge, skills and practical guidance to embed sustainability into their business-as-usual. Whilst at A4S, Helen has led the development and delivery of the A4S Academy and driven the substantial expansion of A4S's knowledge hub.
During her time as Head of Sustainable Business at Yorkshire Water, Helen championed a transition to a sustainable business model. She was instrumental in formalising governance structures for their transition to net zero and advancing their TCFD, sustainable finance framework and multi-capitals impact reporting.
Previously at PwC, Helen supported a diverse portfolio of clients in addressing their sustainability challenges across governance, strategy, reporting and assurance.
Helen is a Fellow of the Institute of Chartered Accountants in England and Wales (ICAEW), a Practitioner Member of the Institute of Environmental Management and Assessment and an Accredited Social Return on Investment Practitioner. She is a commissioner on the Yorkshire and Humber Climate Commission, sits on the ICAEW Sustainability Committee, is a member of the Capitals Coalition Advisory Panel and advisor to the University of Cambridge Institute of Sustainability Leadership. She also has an Executive MBA.
Brad Sparks
Executive Director, Accounting for Sustainability Foundation (US) Inc.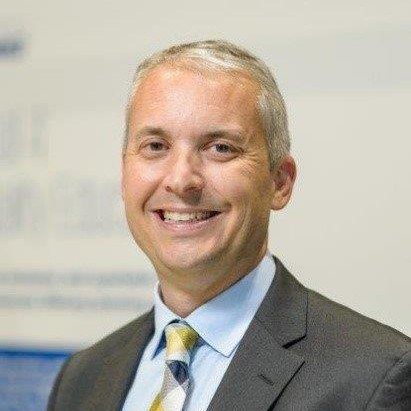 Brad Sparks is the Executive Director, Accounting for Sustainability Foundation (US) Inc.
Previously, Brad served as Executive Director, Clients & Markets at KPMG, working with clients to integrate sustainability, respond to sustainability-related risks, and assess corporate sustainability performance. His prior experiences also include leading KPMG's global environmental sustainability strategy and advancing the other Corporate Citizenship initiatives for the KPMG global network. Other prior experiences include Internal Audit at Gateway computers and KPMG Audit.
Brad is a Certified Public Accountant. He has an MBA in Sustainable Enterprise from the University of North Carolina at Chapel Hill, as well as a Master of Science and BSBA in Accounting from Appalachian State University. He lives in Los Angeles.
Helen Foster
Chief Operating Officer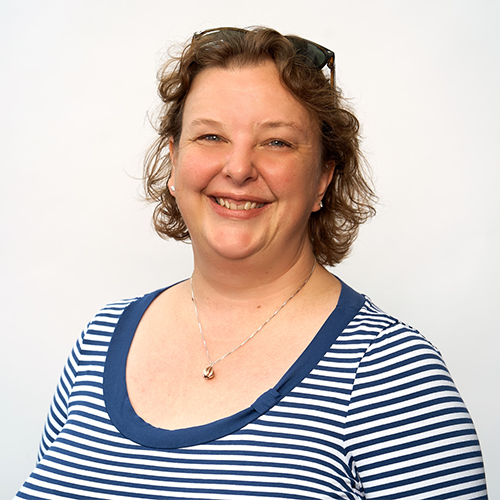 Helen is Director of Organizational Performance and a member of the senior management team. She leads the business functions of A4S, including finance, human resources, governance, operations, and IT, to enable effective delivery of the organization's strategy. She also has a focus on impact and performance.
Helen has over twenty five years' experience working in mission driven organizations, including Plan International and the Bill & Melinda Gates Foundation. She has an MBA from the Wharton School of the University of Pennsylvania, a BA in South Asian Studies from SOAS University of London, and is a Fellow of the Royal Society for Arts, Manufactures and Commerce.
Susan Whyte
Director of CFO Programme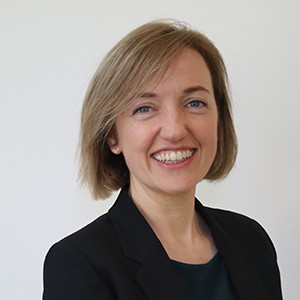 Susan is managing our global CFO programme including managing our current networks and expanding the programme.
Susan has over twenty years' experience as a project and programme manager. Prior to A4S she worked in the financial sector managing IT implementation, restructure and regulatory projects. She moved to the not for profit sector and worked in CAFOD, an international overseas development agency, as a programme change manager managing the delivery of a divisional restructure. Susan has a B.Comm and H.Dip in System Analysis from NUI Galway.

Kerry King
Director of Capital Markets and Fundraising
Kerry sits on our Global Executive Team, and leads our Capital Markets programme to accelerate awareness and action towards a global sustainable financial system. This includes: running the A4S Asset Owners Network for pension fund chairs, supporting their commitments to embed sustainability into their strategic and investment decisions; convening senior finance to address specific challenges faced by the financial sector; and leading on guidance to scale up adoption of sustainable action by pension scheme trustees and finance within the banking and insurance sectors.
Having worked on numerous sustainability initiatives of His Majesty King Charles III, Kerry first joined A4S in 2006 and returned in 2017 to drive support for and adoption across a global CFO community of the recommendations of the Task Force for Climate-related Financial Disclosures (TCFD).
Kerry also manages our relationships with current and potential funders of our work.
John Thompson
Director of Communications and Engagement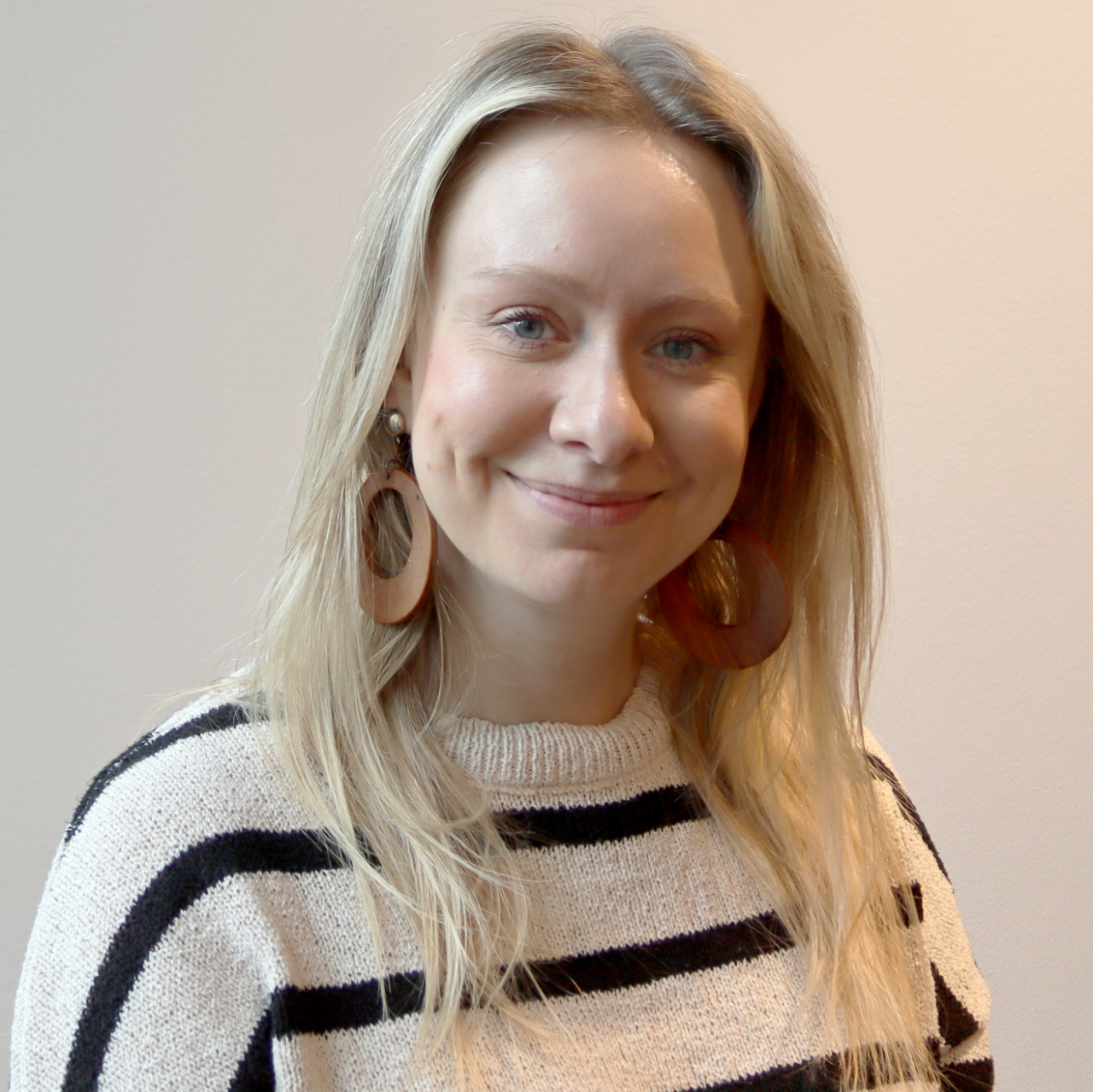 John leads the overall communications agenda for A4S.
He has worked in media and communications internationally for more than 25 years as a former journalist and news editor with Australia's national broadcaster, the ABC. He headed up Media and Corporate Communications for one of the world's biggest policing organizations, the NSW Police Force. He has worked extensively in APAC, North America, Europe and MEA across a range of industries including defence, infrastructure, finance, health, sport and not-for-profits.
John has an MBA from the Australian Graduate School of Management, is a Lieutenant Commander in the Royal Australian Navy Reserve and a Fellow of The Royal Society of Arts, Manufactures and Commerce.
Constant van Aerschot
Director of the Asia Pacific Chapter of the A4S CFO Leadership Network
Constant is A4S Director for Asia Pacific.
He is currently Adjunct Associate Professor at Nanyang Business School, Nanyang Technological University, and a director at Earth on Board.
Before moving to Singapore in 2012, Constant had a long career in industry as VP Foresight for Lafarge, corporate strategist at Alcatel, and a practicing civil engineer for ARUP. Before joining A4S, Constant was Director Asia Pacific at the World Business Council for Sustainable Development.
Constant has a MSc in Civil Engineering from ETH Zürich, Switzerland, an MBA from Cranfield University, UK, and a diploma in Directorship from SMU, Singapore.
Martina Tessari
Head of Europe, CFO Programme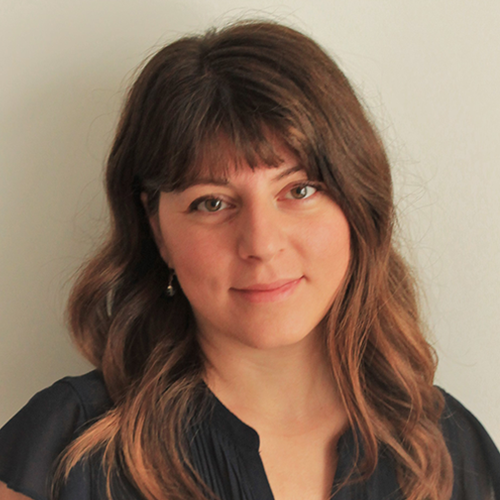 Martina leads the CFO Leadership Network for Europe and oversees several A4S projects and programmes that require extensive collaboration across different teams, organizations and geographies – she currently leads the A4S Sustainability Reporting Project and is heavily involved in the Banking work. Her role includes delivery of A4S strategy, project management, relationship management, and knowledge development and sharing.
Before joining A4S, Martina spent 11 years in consulting in Finance and Financial Services, having worked for Ernst & Young (EY) where she was a Senior Manager in the CFO Advisory team. She has extensive experience in leading technical projects in the reporting, regulatory and risk space, working with C-suite executives and senior finance professionals by managing cross border compliance and change programmes. 
She is a chartered accountant (ACCA) and qualified project manager (Prince2).  She holds a Master's degree in Banking and Finance and a Bachelor in Business and Economics from the University of Padua, Italy.
Jamie Stewart
Senior Communications Manager
Jamie coordinates A4S's communications.
Jamie is active in developing the team's communications strategy, digital presence and our Communications Group. Jamie has previously worked for UK Trade & Investment (UKTI) and the Enterprise Europe Network. He has a BA in History and Politics from The University of Sheffield.

Lucy Nicholls
Senior Engagement and Events Manager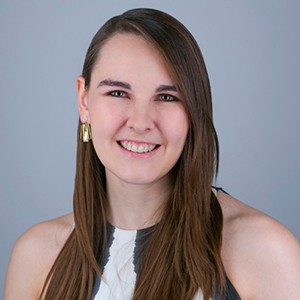 Lucy is responsible for developing and delivering the events and engagement strategy at A4S, including the annual A4S Summit.
Prior to joining A4S, Lucy worked for a commercial conference and marketing solutions organization as the Head of Content, overseeing product development across multiple sectors. Lucy has a BA (Hons) in English from Queen Mary, University of London.
Helen Wain
Senior Manager - Sustainability and Accounting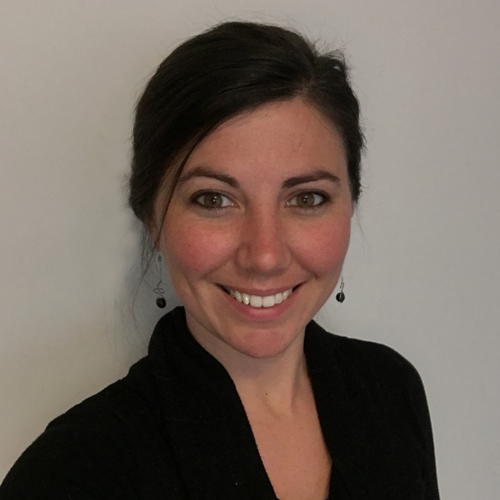 Helen is a Sustainability and Accounting specialist within the Knowledge and Technical team at A4S, contributing to the A4S content published on our website, and the implementation of the Academy programme.
In her role as a sustainability consultant, Helen has been involved with advising large corporates on the implementation of TCFD, and the quantification of climate-related risks and opportunities. She has also advised on materiality assessments, sustainability strategy and carbon management programmes. Prior to her move to sustainability, Helen worked as a corporate consultant with BDO and Deloitte, focusing on corporate tax strategy.
Helen is a chartered accountant and chartered tax adviser. She has a PGDIP in Environmental Management and Sustainability from the University of Derby and a BSc in Biology from the University of Swansea.
Sara Hadley
Senior Finance Manager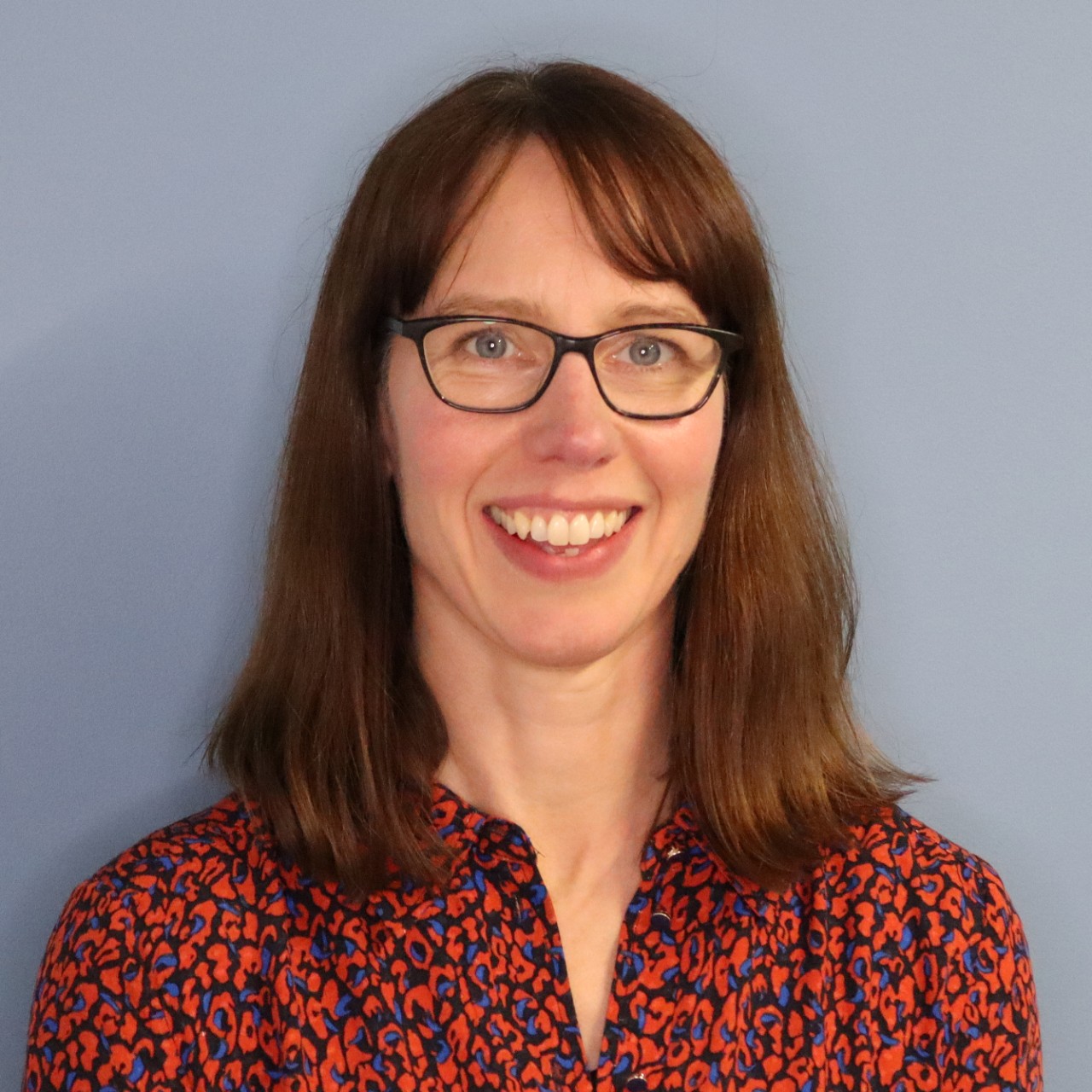 Sara is the Senior Finance Manager for A4S with responsibility for the financial planning, management and reporting of A4S.
Sara is a Chartered Accountant (ICAEW) and qualified with Deloitte's audit practice. After qualifying, Sara joined Deloitte's forensic department and has over ten years forensic accounting experience covering a variety of sectors and industries including the financial services and non-for profit sectors. Sara holds an LLB (Hons) in Law from the University of Kent.
Zoë Franklin
Senior Manager, A4S Academy
Zoë is responsible for the delivery, growth and impact of the A4S Academy programme; an18-month programme designed to equip and empower senior finance professionals with the skills needed for their businesses to succeed in the face of environmental and social risks and opportunities. Before joining the Academy team, Zoë held the position of Project Manager for Capital Markets at A4S.
Prior to joining A4S, Zoë worked for a commercial conference and marketing solutions organization as the Head of Insurance. Zoë has a Masters in International Development, Politics & Governance and a BSocSci (Hons) in Politics & International Relations from The University of Manchester.
Veroniki Zerva
Senior Manager, CFO Programme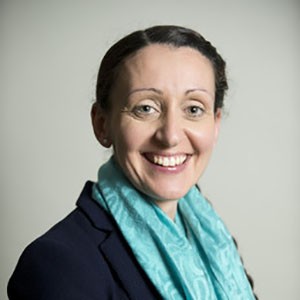 Veroniki is responsible for key global CFO Programme activities, including leading Circles of Practice and role-based groups and supporting to the CFO Leadership Network.
With over 10 years of experience across capital markets, foundations, and public affairs, Veroniki's sustainability expertise sits within the ESG integration and sustainability-related risks through advocacy and thought leadership. Previous experiences in the private sector focused on programme development, global engagement strategies and fundraising.
Veroniki holds an Executive Master's in Global Business from Saïd Business School, University of Oxford, and a Bachelor's in Political Science and History from Panteion University in Athens.
Arvind Bathia
Senior Manager, CFO Leadership Network Canada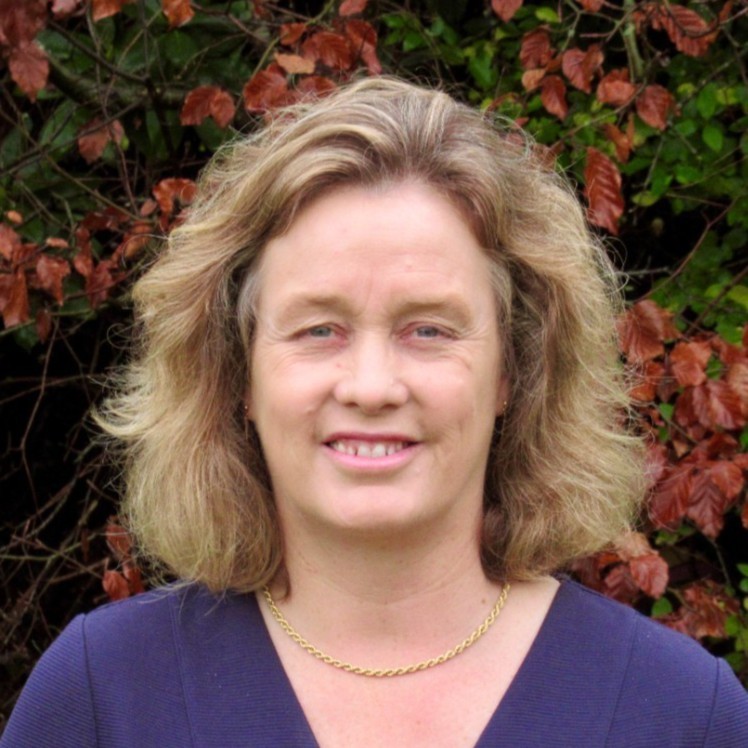 Arvind leads A4S's Canada Chapter activities for the CFO programme and capital markets initiatives.
Before joining A4S, Arvind worked as the risk and sustainability lead for Accenture Canada's banking practice. He is dedicated to aligning sustainability goals with strategic, organizational objectives through implementation of advanced data and technology solutions. His recent engagements include helping design and implement the ESG agenda and climate change initiatives at a major Canadian bank
Arvind enjoys playing cricket on the weekends and coaches his 4 year old's soccer team.
Phillip Gee
Senior Manager, CFO Leadership Network Canada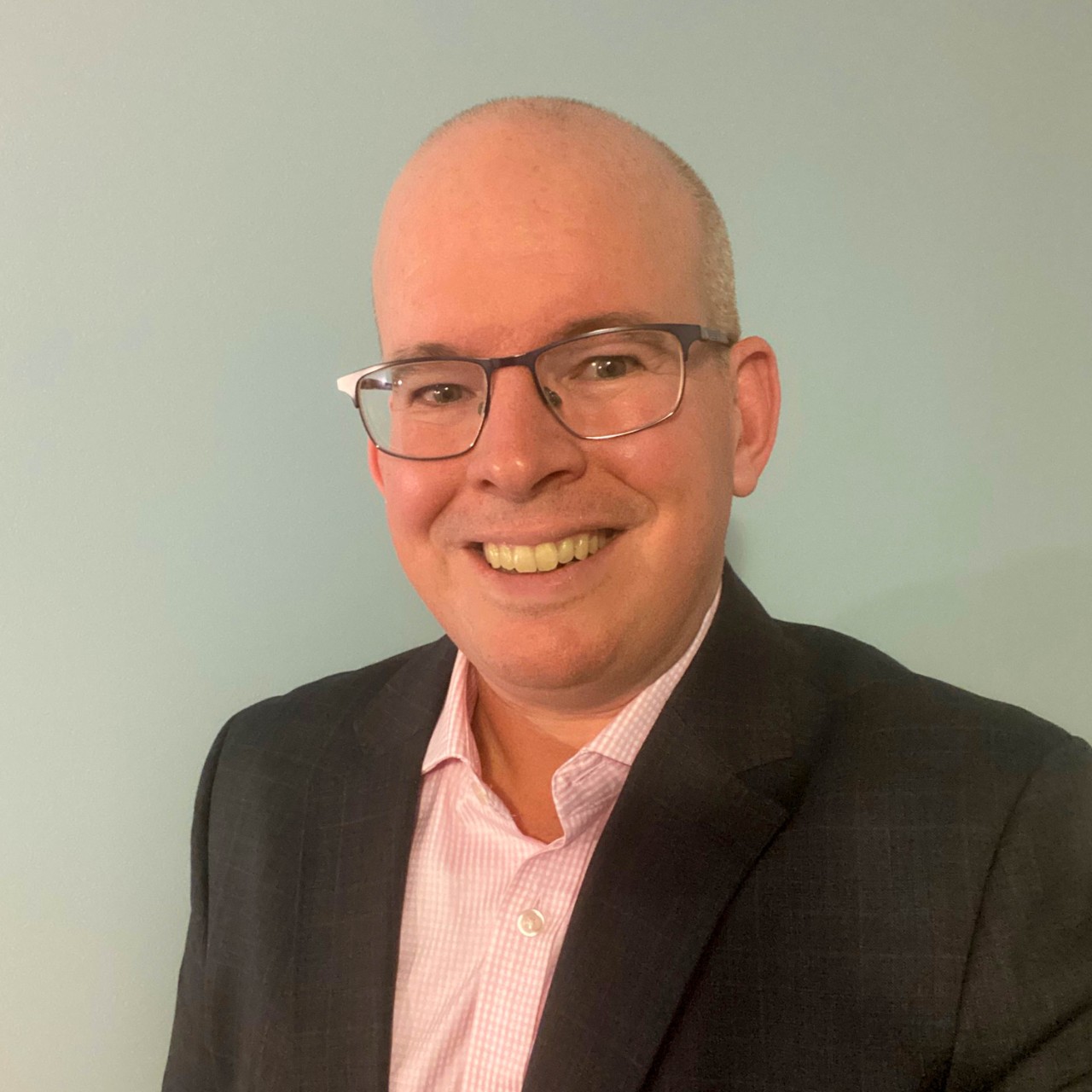 Phil leads the CFO Leadership Network in Canada, supporting the delivery of global projects, leading Network members activities and A4S programmes across the region.
With a passion for sustainable business, Phil brings 20 years of experience in finance, accounting and consulting, working with asset managers, investors, and corporations.

Phil is a fellow of the accounting profession (FCCA), holds the FSA Credential (SASB) and has a BA(Hons) in Business from the University of Bedfordshire. He currently lives in Kjipuktuk, Mi'kma'ki (Halifax, Nova Scotia).

Sarah Ayebi-Kwakye
Project Manager, Content and Communications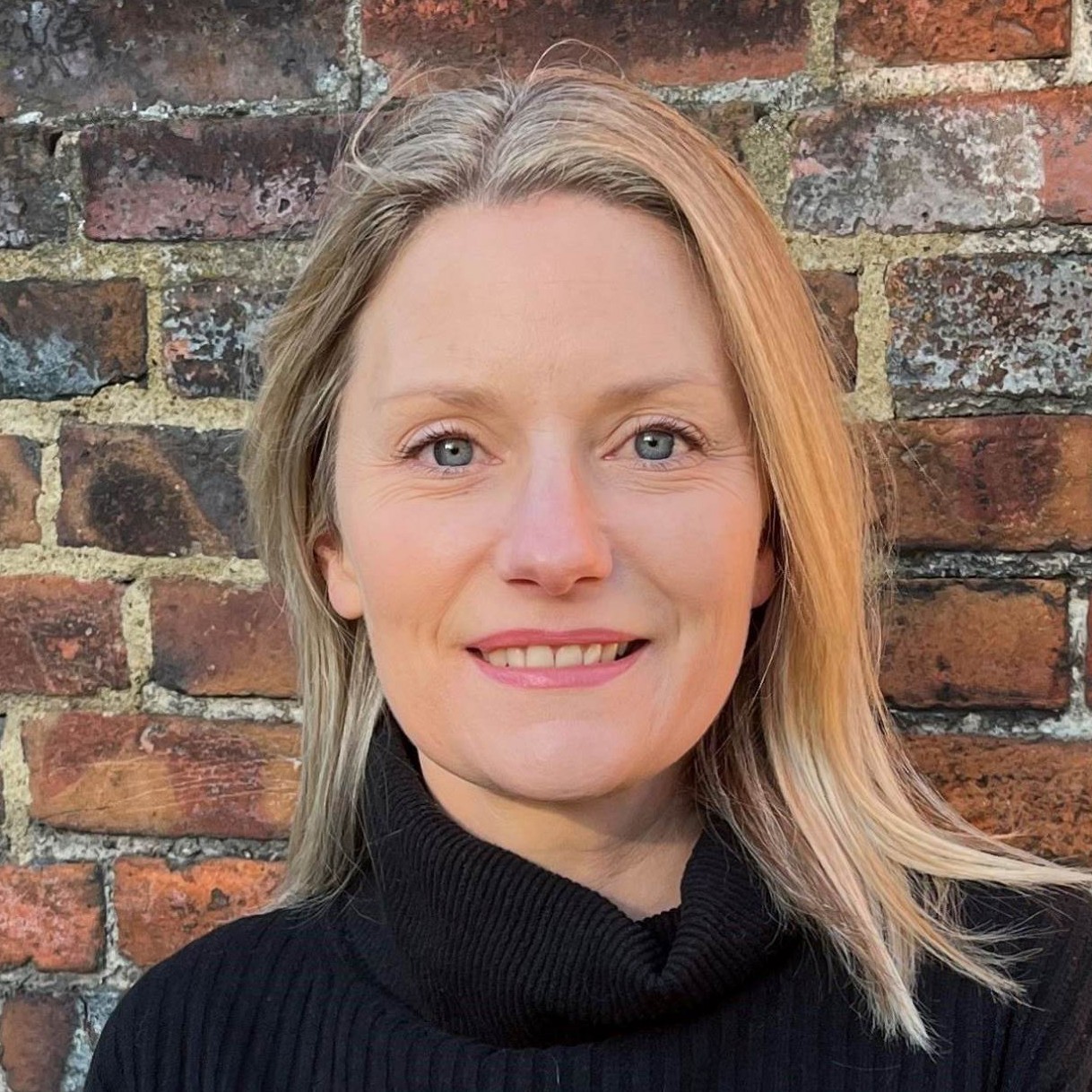 Sarah coordinates the production of content at A4S, from ideas through to finished products.
Prior to joining A4S, Sarah worked as a Project Manager for the National Association for Special Educational Needs where she managed end to end delivery of multiple projects funded by the Department for Education.
Sarah holds a Prince 2 qualification and a BA (Hons) in International Relations from the University of Leicester.
Darren Watson
Project Manager, CFO Programme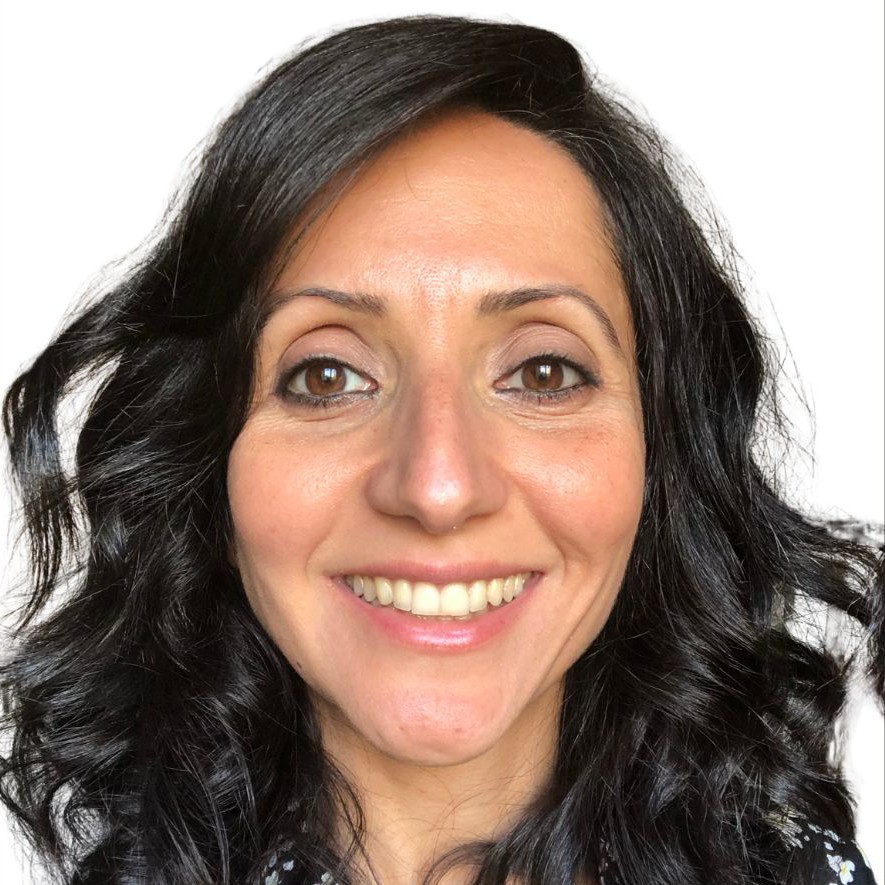 As Project Manager, Darren is responsible for coordinating a portfolio of projects across the CFO Programme. Before joining A4S, Darren worked in both the public and private sectors and has vast experience in delivering sustainable results through effective programme delivery.
Darren is a qualified Prince2 project manager and holds an MA in Youth Participation and MSc in International Relations from Queen Mary University.
Jasmine Williamson
Operations Manager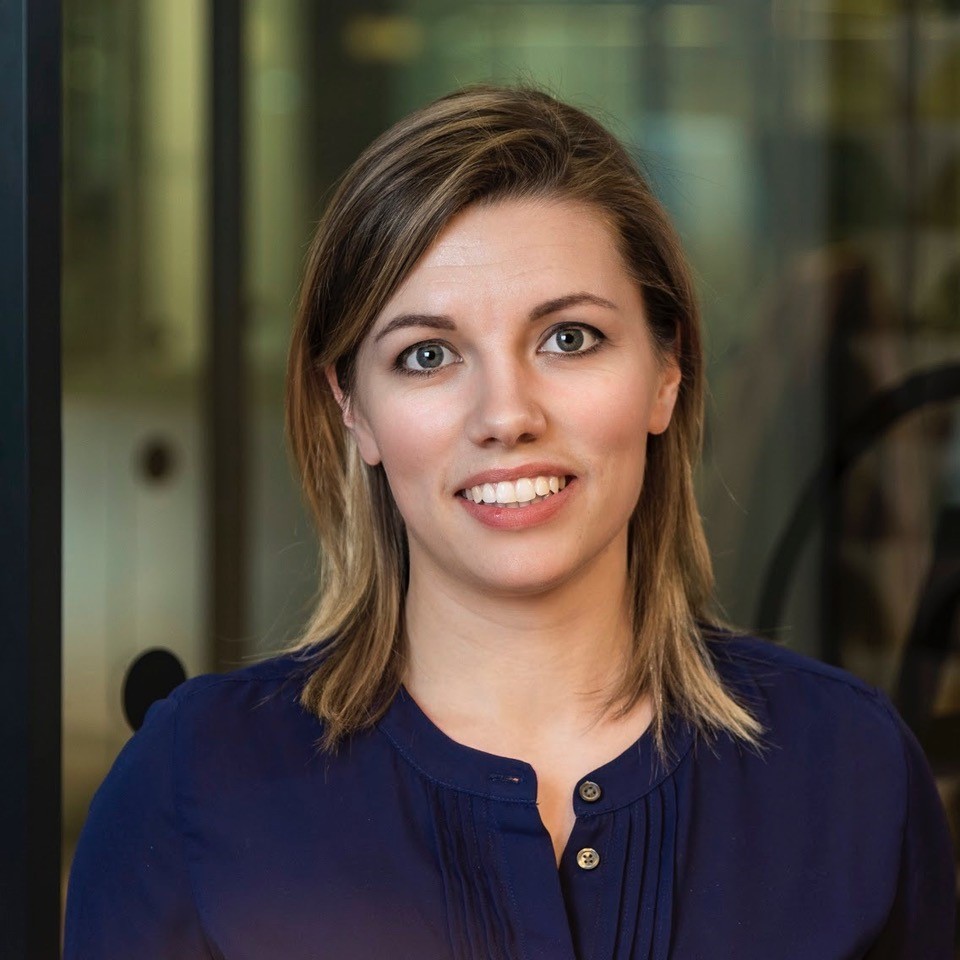 Jasmine coordinates core operations, including HR, IT, governance and finance. She supports the delivery of our global strategy through impact monitoring and evaluation.
Jasmine has 8 years' experience leading operations in the nonprofit sector. She has extensive experience managing offices, core team and finances, overseeing projects, grants and key events, as well as tracking and reporting on progress.
She holds a 1st Class BA (Hons) in English with Philosophy from the University of Exeter, and a Graduate Diploma in Law from the University of Law, Bristol.
Matthew Gadsby
Project Manager, Capital Markets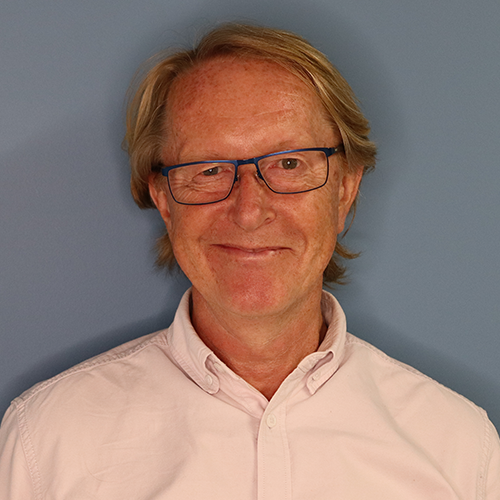 Matthew is our Capital Markets Project Manager supporting the team to deliver their work, embedding sustainability into strategic and investment decisions through the global financial system.
Before joining A4S, Matthew had an international management career spanning almost forty years in six different major industries ranging from Global Private Equity to Defence.
He is a Fellow of the Chartered Management Institute, holds an MBA, an MSc in Entrepreneurial Consulting and is a qualified Prince2 project manager.
George Teng
Project Manager - Asia Pacific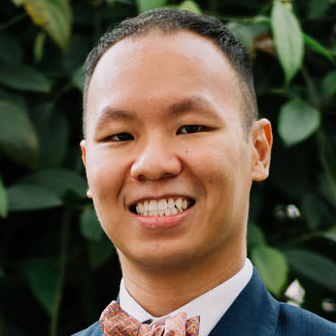 George is the A4S Project Manager for the Asia Pacific Chapter of the CFO Leadership Network, supporting the organization's strategic efforts in this region.
He has worked in various multinational organizations for the past 14 years in the Project Management and Process Improvement field.

He holds a BSBA in Operations Management, specializing in Lean Six Sigma, minoring in Economics, from The Ohio State University's Fisher School of Business.

Olga Jadinskaja
Education Manager
Olga is responsible for ongoing development and delivery of Education programmes including A4S Academy, the A4S International Case Competition, growth of our Academy partnerships and wider business school engagement.
Prior to joining A4S, Olga worked for the Chartered Institute of Personnel and Development (CIPD) on developing and delivering community engagement and social impact programmes.
Olga has a Masters in Employment Studies and Human Resources Management from London Metropolitan University.

Tarryn Foster
Knowledge and Technical Manager
Tarryn is part of the Knowledge and Technical team at A4S, focusing on developing content for the Knowledge hub, supporting the delivery of the A4S Academy and contributing to a diverse range of A4S projects.
Previously Tarryn has worked in external auditing and ESG assurance at Deloitte.

Tarryn is a chartered accountant and has a BCom (Hons) in Accounting Sciences from the University of Pretoria. She holds Certificates in ESG Investing (CFA Institute) and Sustainability (ICAEW) and is a Member of the Golden Key International Honours Society.

Jenny Williamson
Senior Writer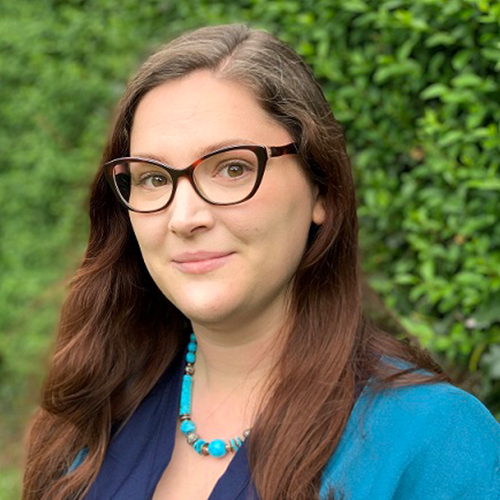 Jenny supports A4S to produce practical guidance for the finance and accounting community, including case studies, guides and briefings.
Before joining the A4S team, Jenny was a freelance writer and editor for a range of organizations and initiatives. Before that, Jenny worked in charity finance, specialising in the financial management of restricted projects.
Jenny is a chartered accountant and has an LLB in Law from the University of Kent, an MPhil in Management from the University of Cambridge and a PGDip in Public Policy and Management from SOAS.
Andrea Roach
Senior Marketing and Insights Officer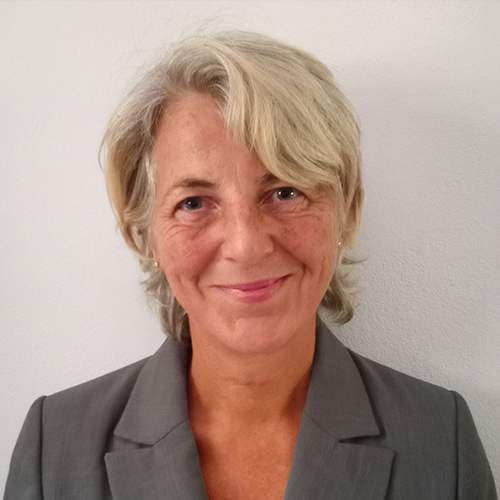 Andrea is our CRM Champion, with a focus on effective data insight, contact management and marketing, in order to reach our target audience and build engagement within the A4S community.
After graduation she worked for IBM, then moved to Italy where she worked as Operations and Data Manager in the industrial sector for over 20 years.
She later returned to the UK and transitioned into the charity sector, gaining experience with Amnesty International, Oxfam and 5 years as Data Selections and Insights Manager at Guide Dogs for the Blind.
Andrea holds a BSc (Hons) in Mechanical Engineering from Brunel University.
Alastair Robson
Senior Project Officer, CFO Programme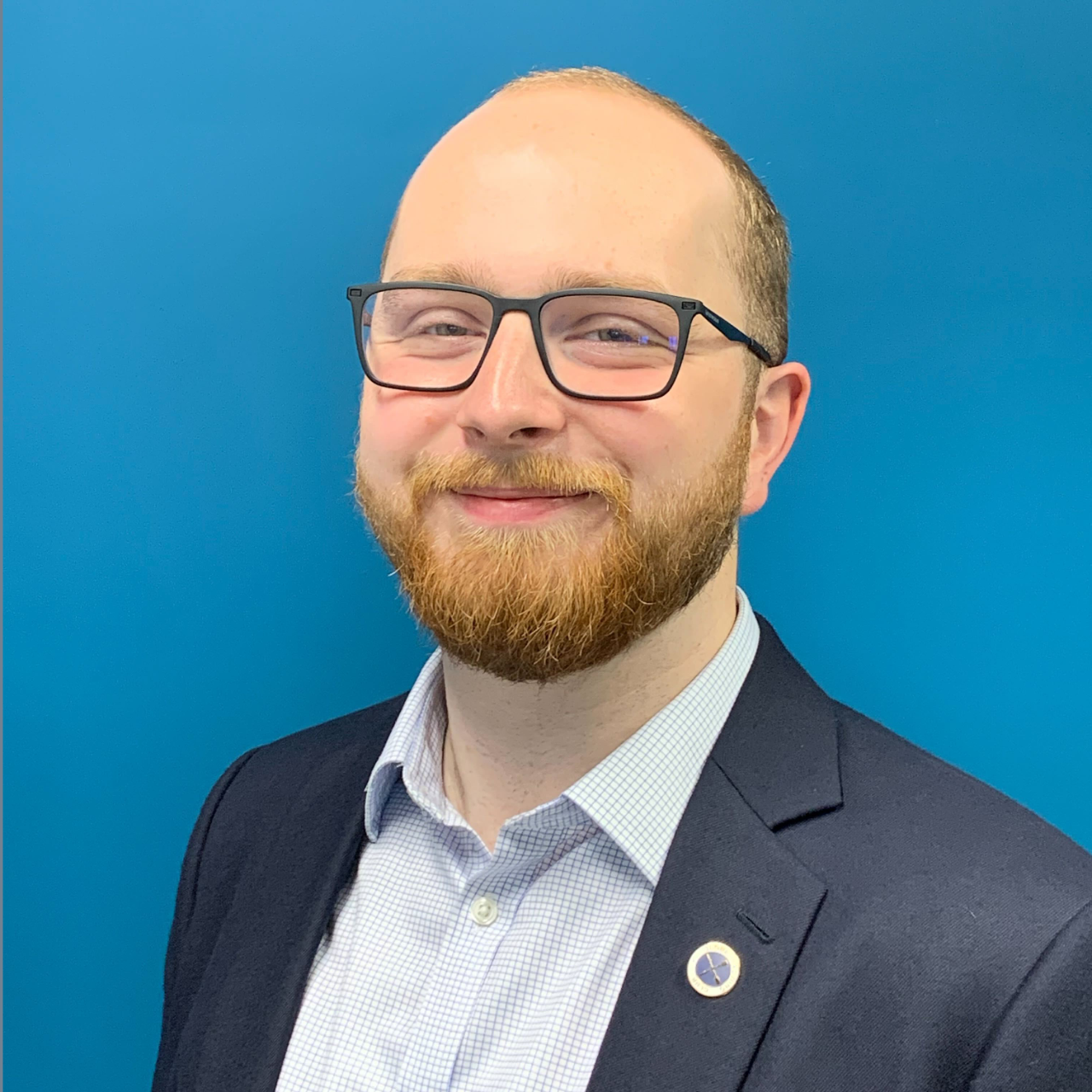 As a Senior Project Officer, Alastair supports the running of A4S's CFO Leadership Networks in Europe and the US alongside supporting the delivery of several A4S projects including the A4S Sustainability Reporting Project.
Before joining A4S, Alastair worked as a Project Manager in the International Development sector running UN funded social protection projects in developing countries worldwide.
Alastair is a qualified APM project manager and holds an Masters in Public Administration in International Development from the University of York.
Ama Agyeman
Senior Engagement and Events Officer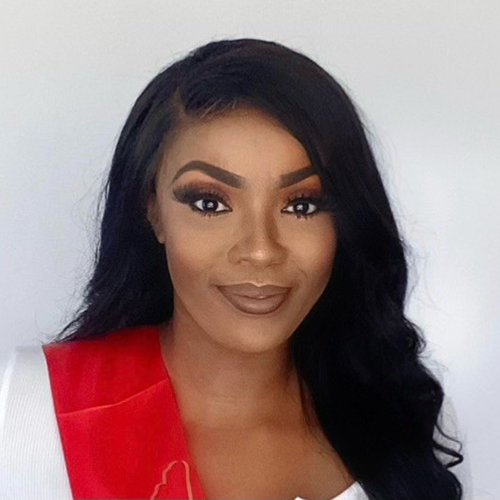 Ama supports the coordination and delivery of the events and engagement strategy at A4S.
Prior to joining A4S, Ama worked at the London Stock Exchange Group as the Commercial Events Manager. Here, she was responsible for the development and execution of events for an extensive client list.
Ama has a BA (Hons) in Business Management from Anglia Ruskin University.
Becky Lawson
Senior People and Culture Officer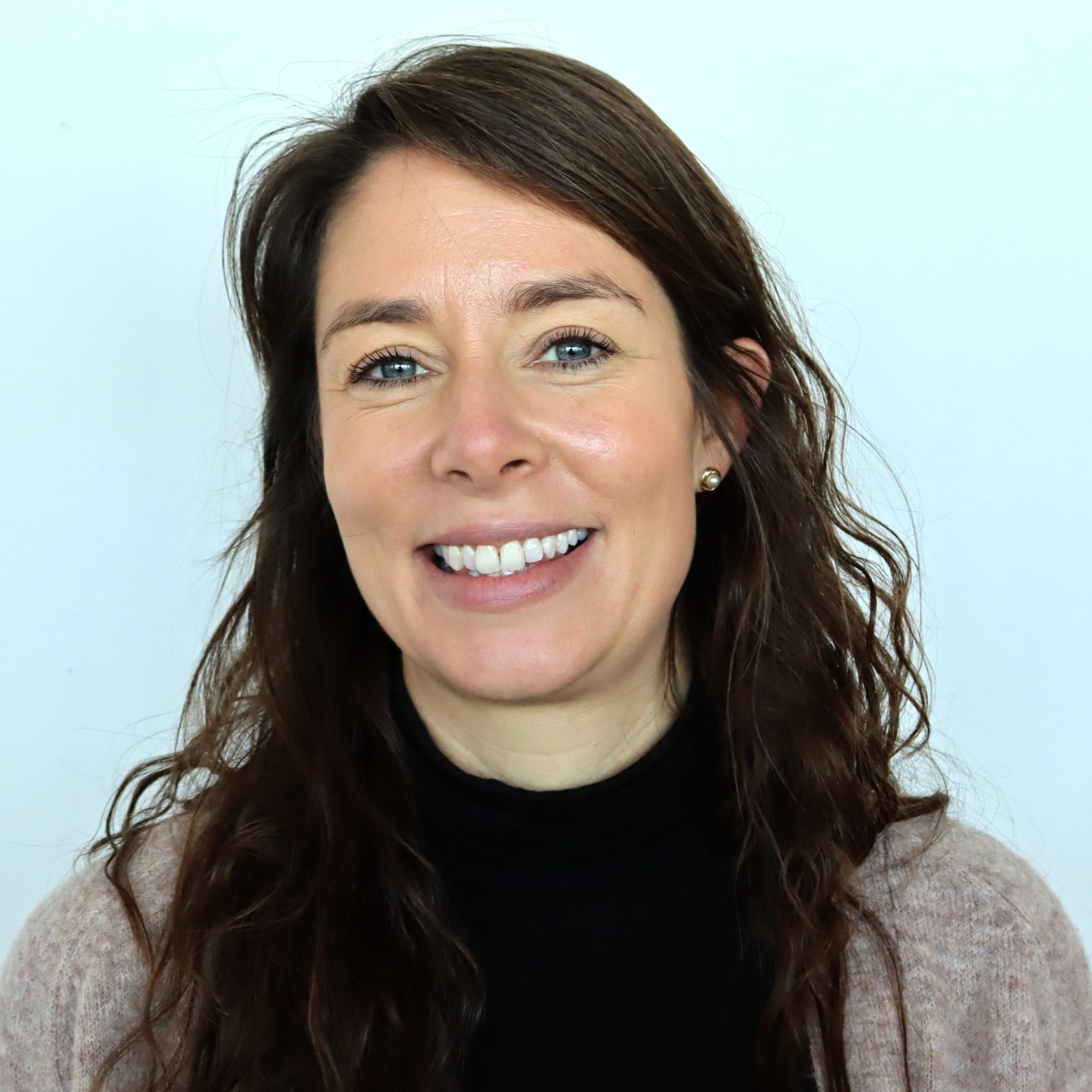 Becky supports the day to day operations of A4S, focusing on people management and development. She works to ensure that A4S maintains a supportive working environment and lives out its values so that A4S and everyone here can flourish.
Prior to joining A4S, Becky worked in various third sector organisations. Most recently she was Managing Director for a social enterprise, specialising in supporting people with disabilities into work.

Becky holds a 1st class BSc (Hons) in Occupational Therapy from the University of Derby

Isabella Eastwood
Communications and Marketing Officer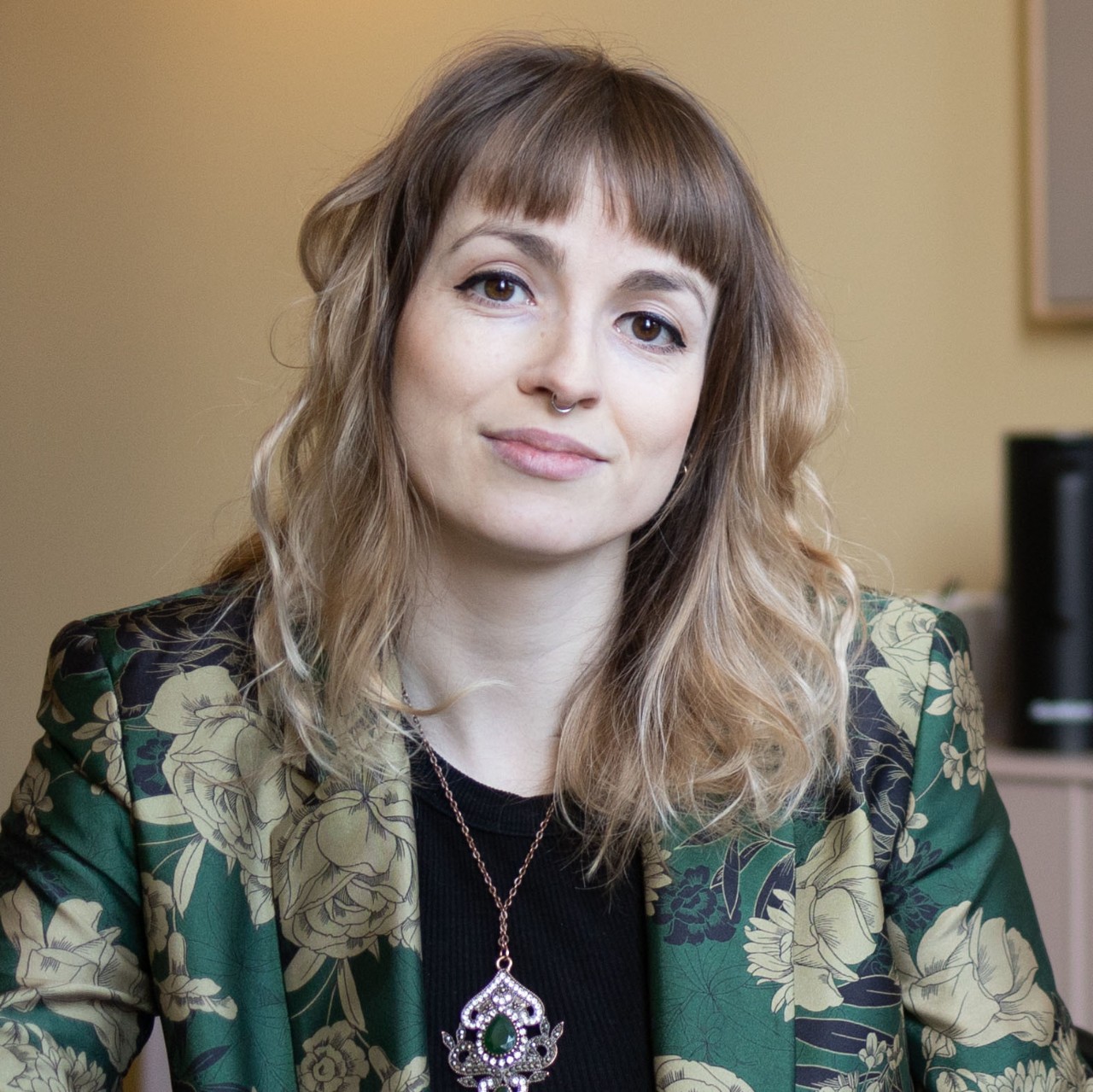 Isabella supports marketing and communications activities across A4S.
Prior to joining A4S, Isabella worked as a copywriter and freelance journalist. Isabella has a BA in English and American Literature and Sociology from the University of Kent, and an MSc in Media, Communications and International Journalism from the University of Glasgow.
James Williams
Project Officer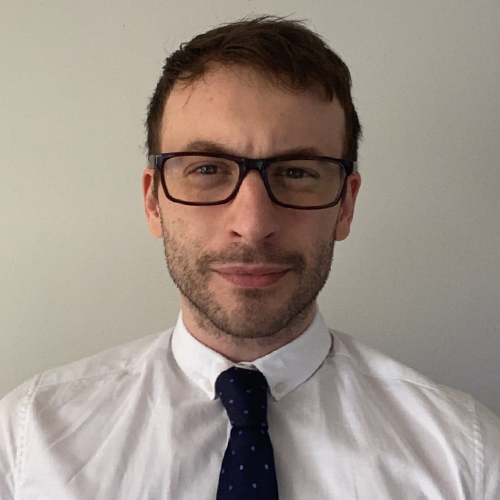 James helps coordinate and manage activities for the Education programme. He contributes to delivery within the Accounting Bodies Network, Business Schools and Academia.
Prior to joining A4S, James worked as a Project Manager in Financial Services before moving to the nonprofit sector. He led projects supporting the strategic direction for mission and operations related activities. James has a BA (Hons) in Business and Management from Oxford Brookes University.
Lydia Martin
Executive Assistant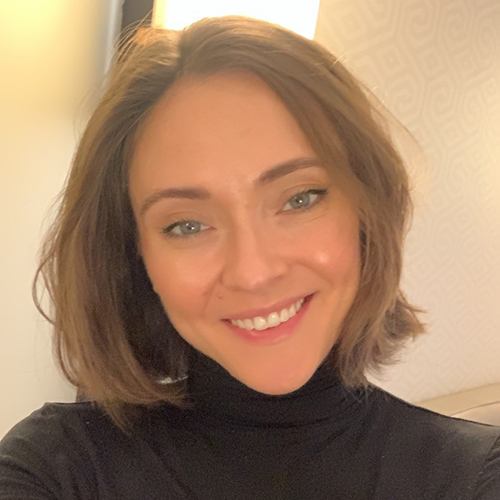 Lydia joined A4S whilst completing her masters degree at UCL, London, studying Prosperity, Innovation and Entrepreneurship.
Previously she headed up the New Business, Strategy, and Marketing Department for an international Film Festival, leaving behind a legacy programme focused on the environment and ecology.
She has always had sustainability as a central focus whilst working in fashion, PR, tech start-ups, and more recently assisting in the development of a sustainability strategy for a new F1 team.
Alicia Szmelter
Events & Projects Officer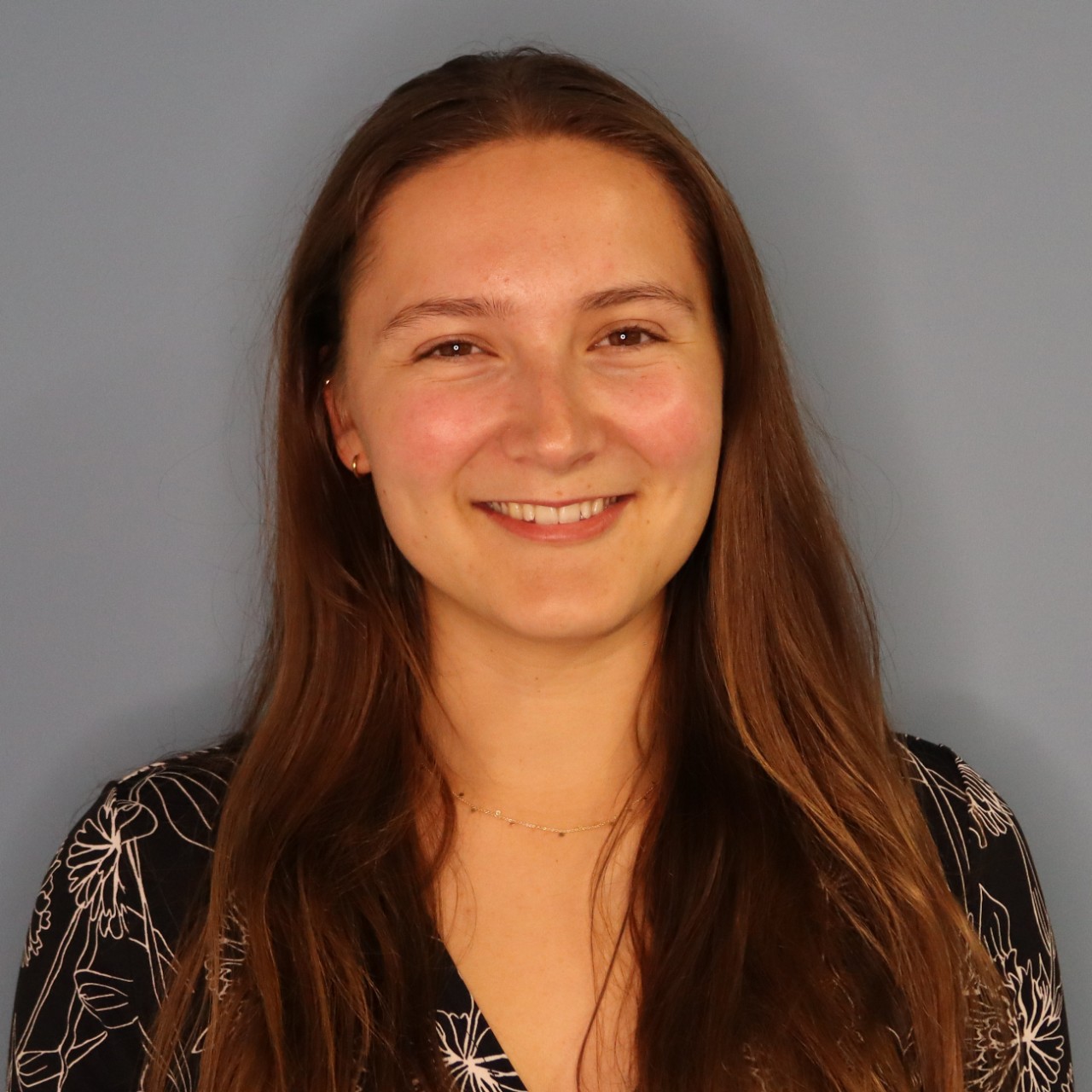 Alicia supports events and projects at A4S. She joined A4S in 2021 as an Intern in the Capital Markets team. 
Prior to A4S, she completed a placement year at the Office for National Statistics in the Environmental Accounts team. Alicia holds a BSc (Hons) in Economics from the University of Surrey.

Tom Smith 
Project Officer, CFO Programme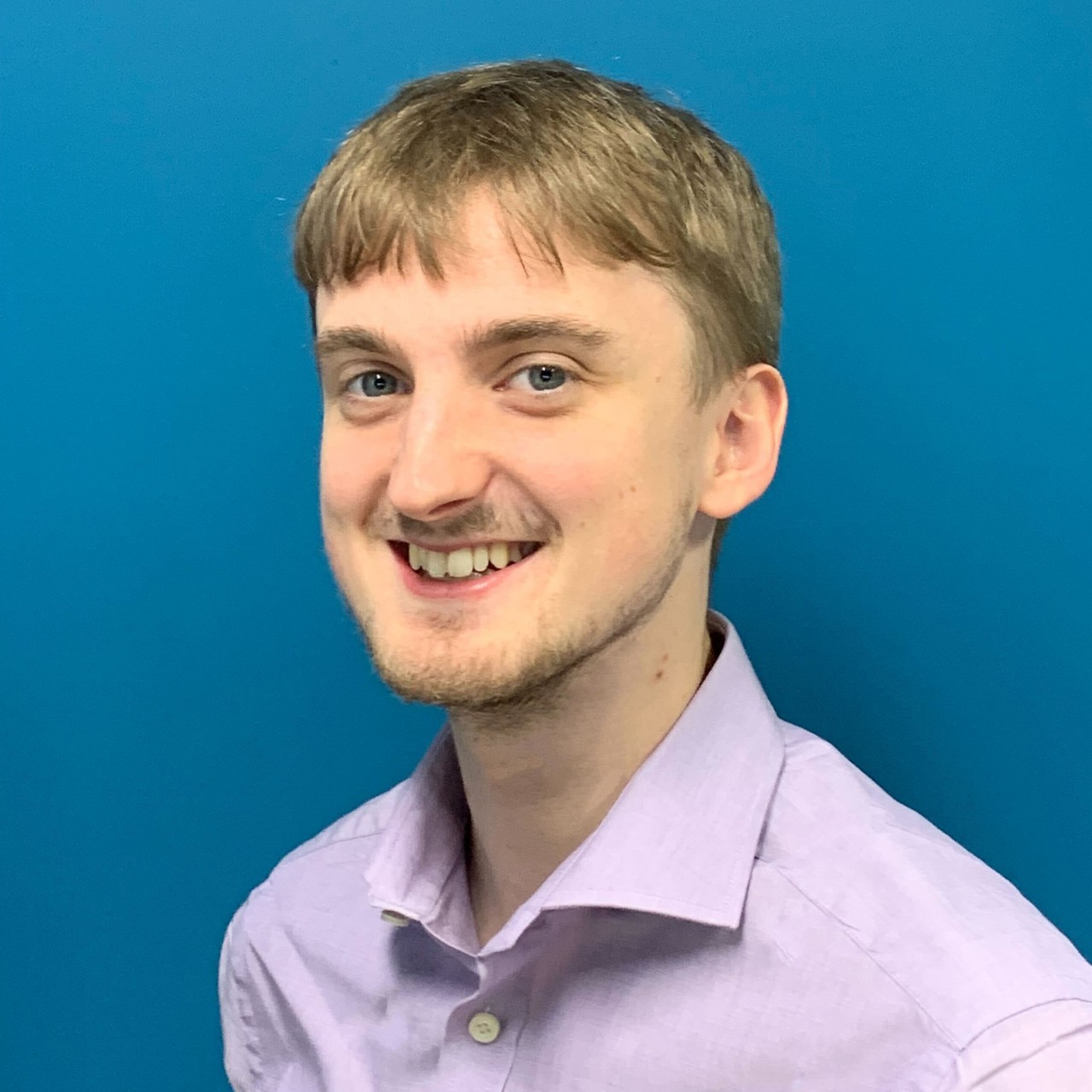 Tom works within the CFO Team supporting the running of A4S's CFO Leadership Networks Commitments Process, alongside other projects.
Prior to joining A4S, Tom worked for a number of non-profit organizations, most recently as Learning Development Officer for the clinical team of a children's hospice organization.
Tom has a BA (Hons) in International Relations from The University of Birmingham and a distinction MSc (Hons) in Political Science from The University of Amsterdam.
Lindsay Hackett
Associate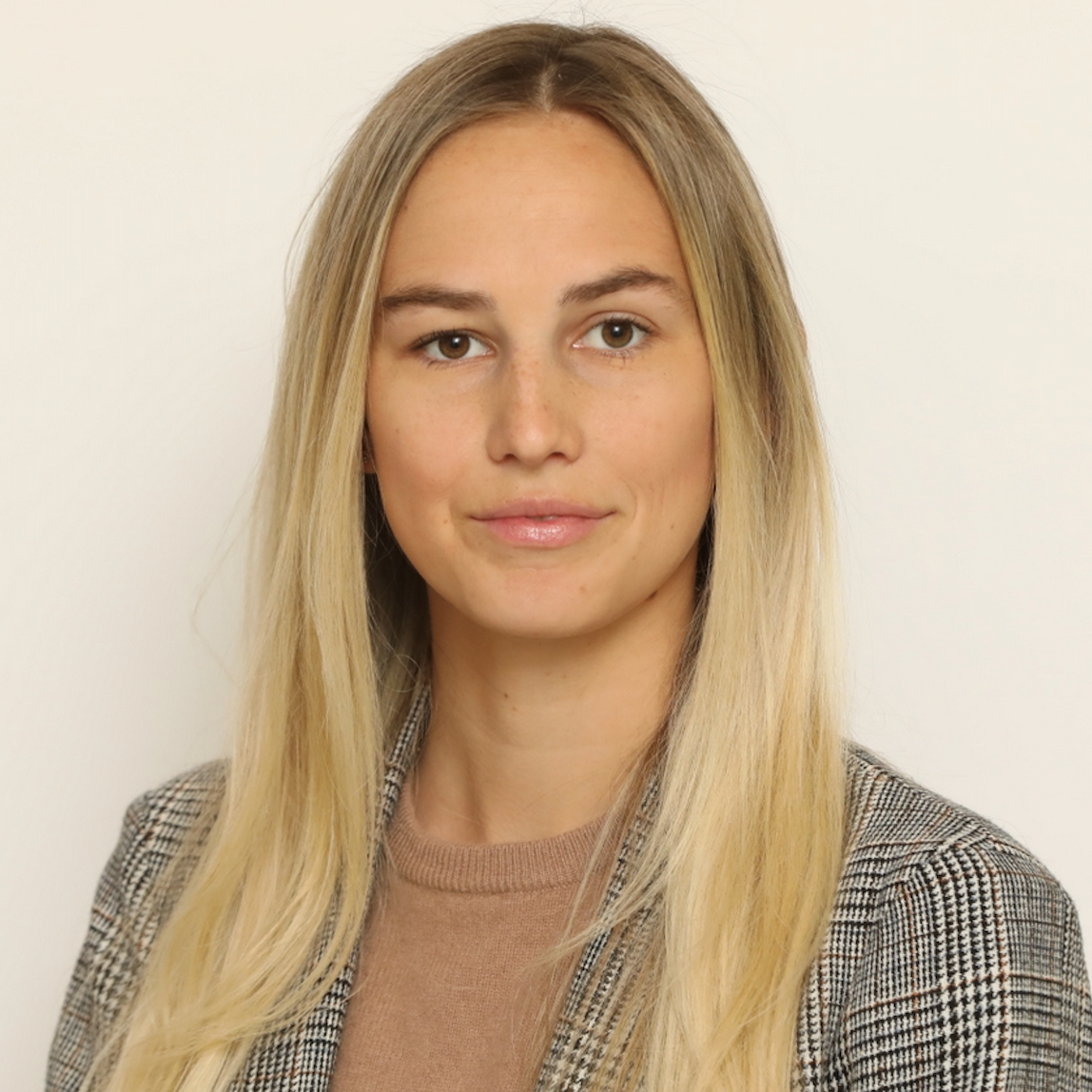 Lindsay Hackett is an Associate at Accounting for Sustainability Foundation (US) Inc. assisting with relationship management, networking and operations.
Prior to joining A4S, Lindsay worked in the executive search at Korn Ferry and True Search. She also worked as a Client Associate at Third Bridge, an expert network service firm, assisting institutional investor clients fulfill market research needs. Lindsay graduated from Southern Methodist University in Dallas, Texas with a degree in Advertising. Lindsay lives in Los Angeles.
June Laborda
Operations and Administration Coordinator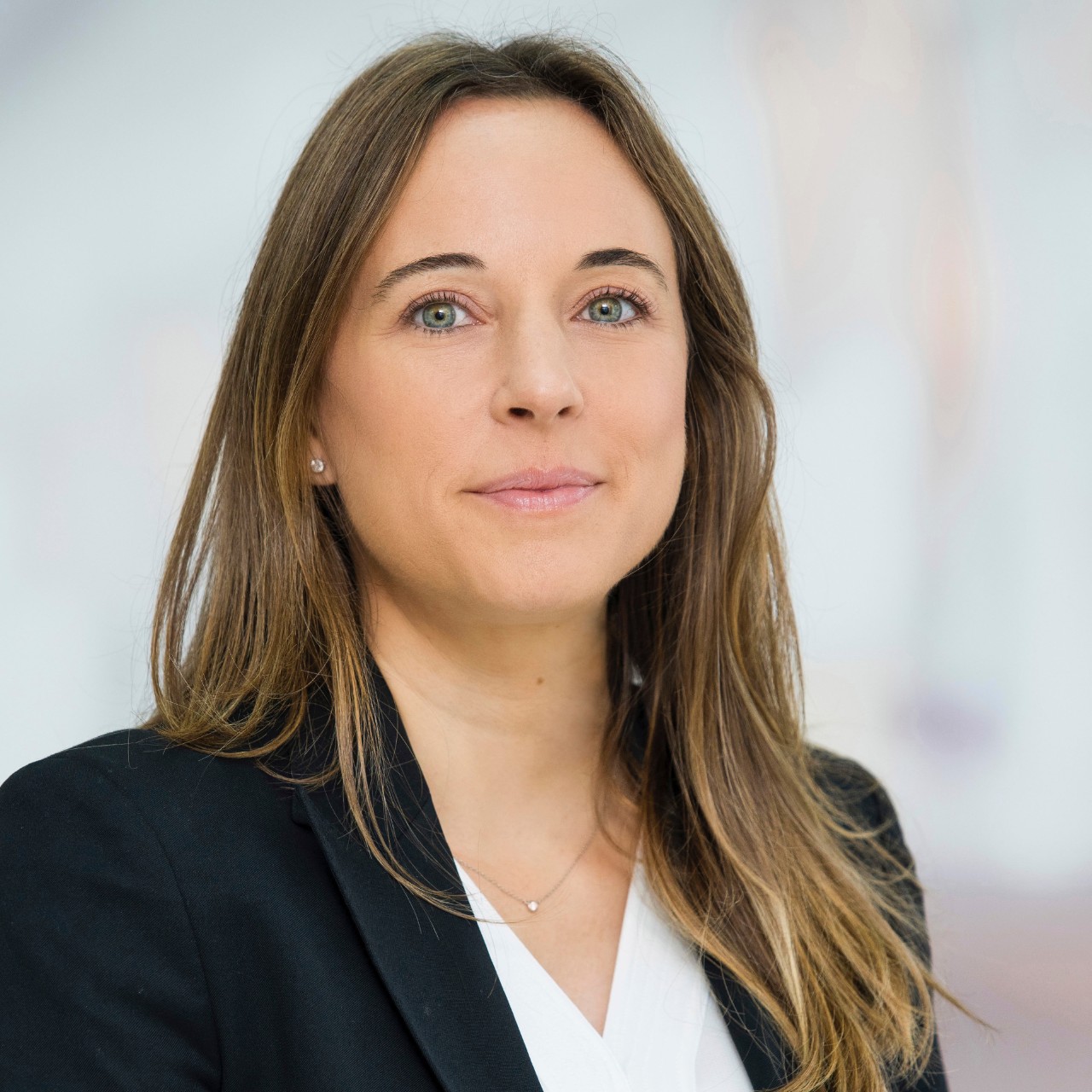 June provides support in core operations, including HR, IT, governance, and finance as an Operations and Administration Coordinator.
Prior to joining A4S, June completed an LLM in Environmental Law and Sustainable Development at SOAS University and holds a Law Degree from University of Valencia.
She also worked as a legal intern in a commercial law firm in Czech Republic and a Women's Rights NGO in Bolivia.
Freddie Thompson
Capital Markets Coordinator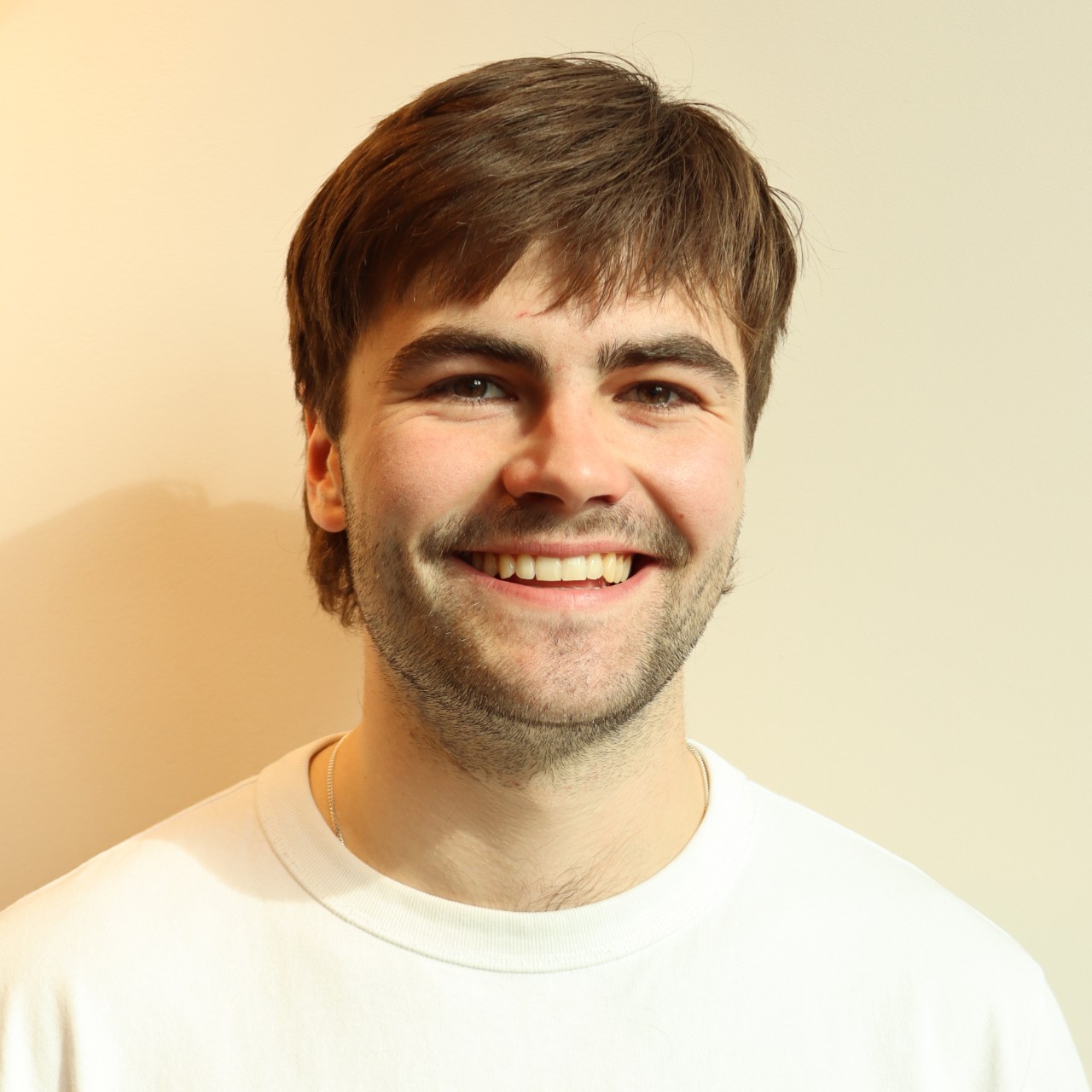 Freddie provides support to the Capital Markets team.
Prior to his current role, Freddie was previously an intern at A4S, providing support across all the A4S programmes. Before joining A4S, Freddie studied at the University of Nottingham where he received a 1st Class BA (Hons) in Human Geography and a distinction MSC (Hons) in Management.
Anton Kozlov
Academy Coordinator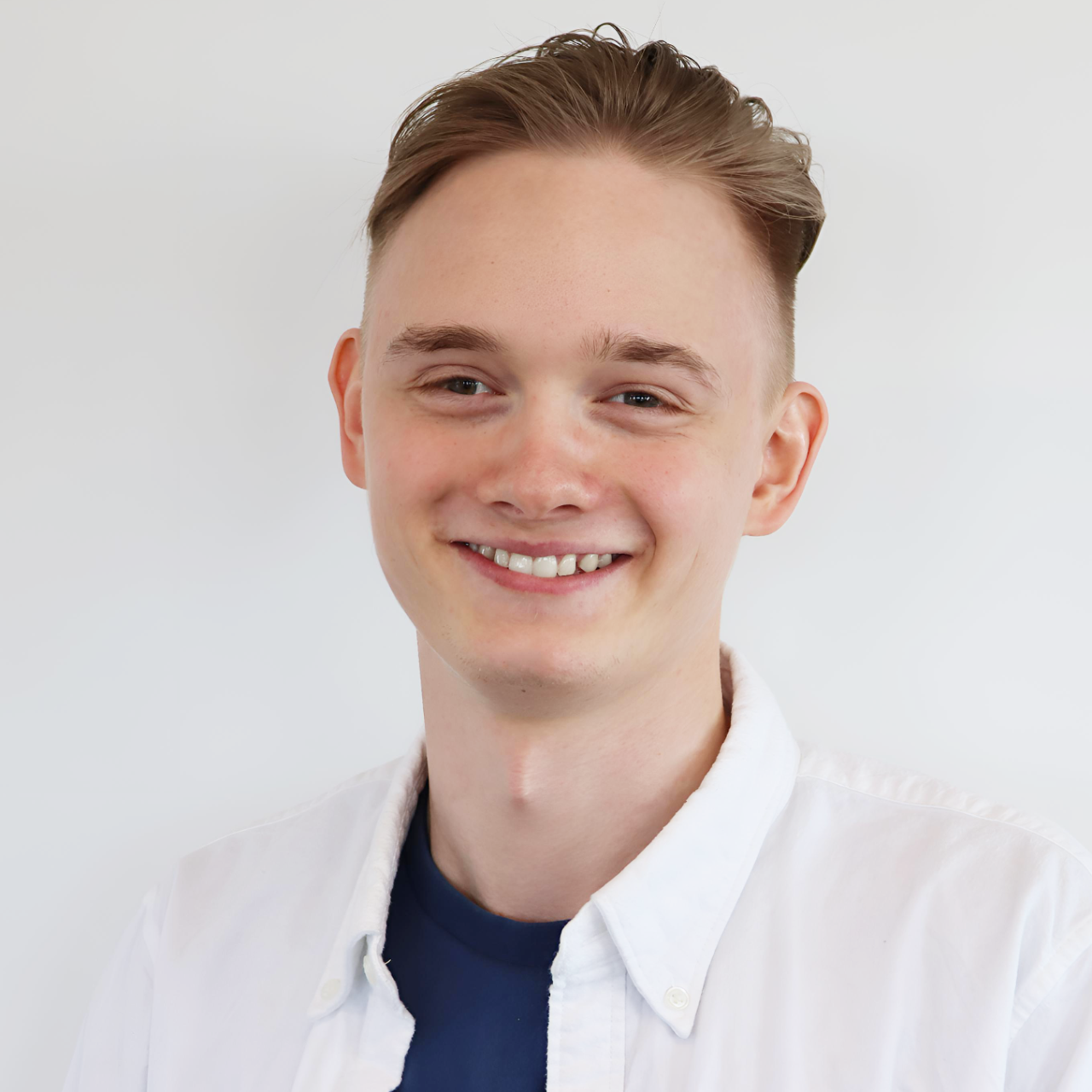 Anton is responsible for providing administrative and technical support for the delivery of the A4S Academy programme.
He has a background in project management and communications from his time working as an Administrative Officer at United Nations Association Youth Platform and as a Marketing Development Specialist at :Dedey
Anton has a Bachelor's Degree in International Economic Relations from The Kyiv National University of Trade and Economics.
Jessica Okwukaogu
Events Coordinator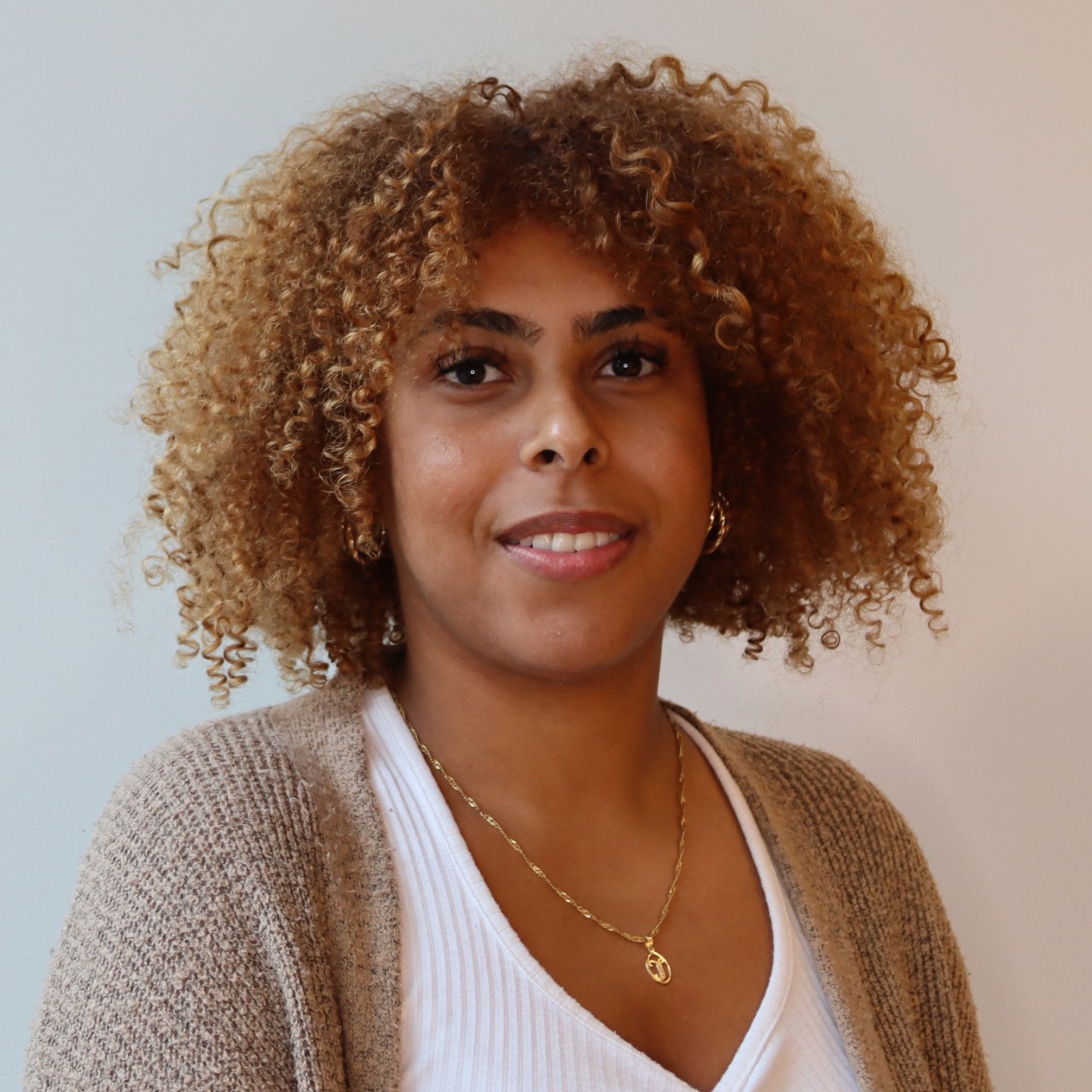 Jessica provides support in the organization and delivery of high profile A4S events across our global networks of CFOs, investors and accounting bodies.
Prior to joining A4S, Jessica completed an International Business with Spanish degree at both Nottingham Trent University, and the University of Valencia, and co-led a sustainability student society during her final year of study.
Deborah McSkimming
Senior Communications Adviser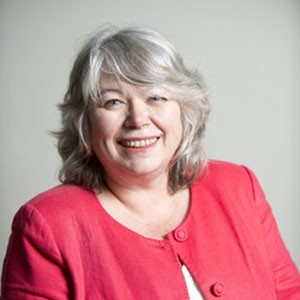 Deborah is responsible for our communication strategy and developing and implementing communications plans that support the project's work.
Deborah has twenty years' experience in communications and public relations, most recently with a special focus on communicating initiatives that inspire sustainable practices. Deborah was previously Media Relations Manager at the Institute of Chartered Accountants in England and Wales (ICAEW) where she managed and led the media work on sustainability, CSR, corporate governance and financial services. Deborah has advised the Natural Capital Coalition on communications strategy and currently sits on the NCC Communications Working Group. She has a BA in American History from University of East Anglia and is an Accredited Practitioner of the Chartered Institute of Public Relations.

Charlotte Masiello-Riome
Communications Strategy Adviser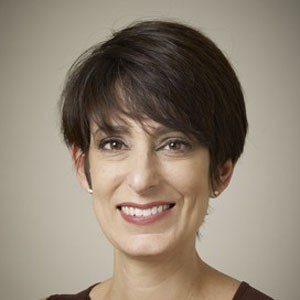 Charlotte advises A4S management on communications planning, implementation and outreach.
Charlotte has over twenty years' experience developing high-level multi-lingual communication strategies on sustainability issues within the UN, governments, private sector and civil society. Prior to joining A4S, Charlotte served as Communications Officer for the United Nations Food and Agriculture Organization, where she also served as lead focal point for the organisation in key global task groups and led a number of UN initiatives. She is also a member of the UNESCO International Network of UNESCO Chairs in Communications where she previously served as Board member. Charlotte holds a BA in International Studies and Journalism from American University in Washington, DC USA and has an MA in Mass Communications from Leicester University.

Rachel Jackson
Technical Adviser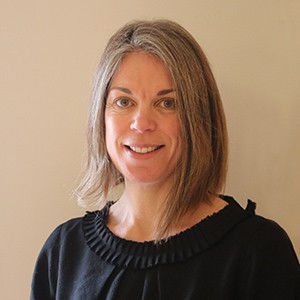 Rachel is the technical advisor to A4S, supporting the effective implementation of A4S projects.
Previously, she was Head of Sustainability at ACCA for 16 years, where she developed ACCA's sustainability strategy, directed the organization's sustainability work and vision to help influence the accounting profession and its members more widely, formulated policy in key areas and established the Global Forum on Sustainability. She has extensive experience of developing global reporting frameworks, multi-stakeholder projects and sustainable accounting matters. Rachel is a member of the Queen's Awards for Enterprise - Sustainable Development judging panel.
She has a Masters Degree (Distinction) in Environmental Technology from Imperial College, specialising in Business.
Natalie Jackson
Consultant - Knowledge and Technical Team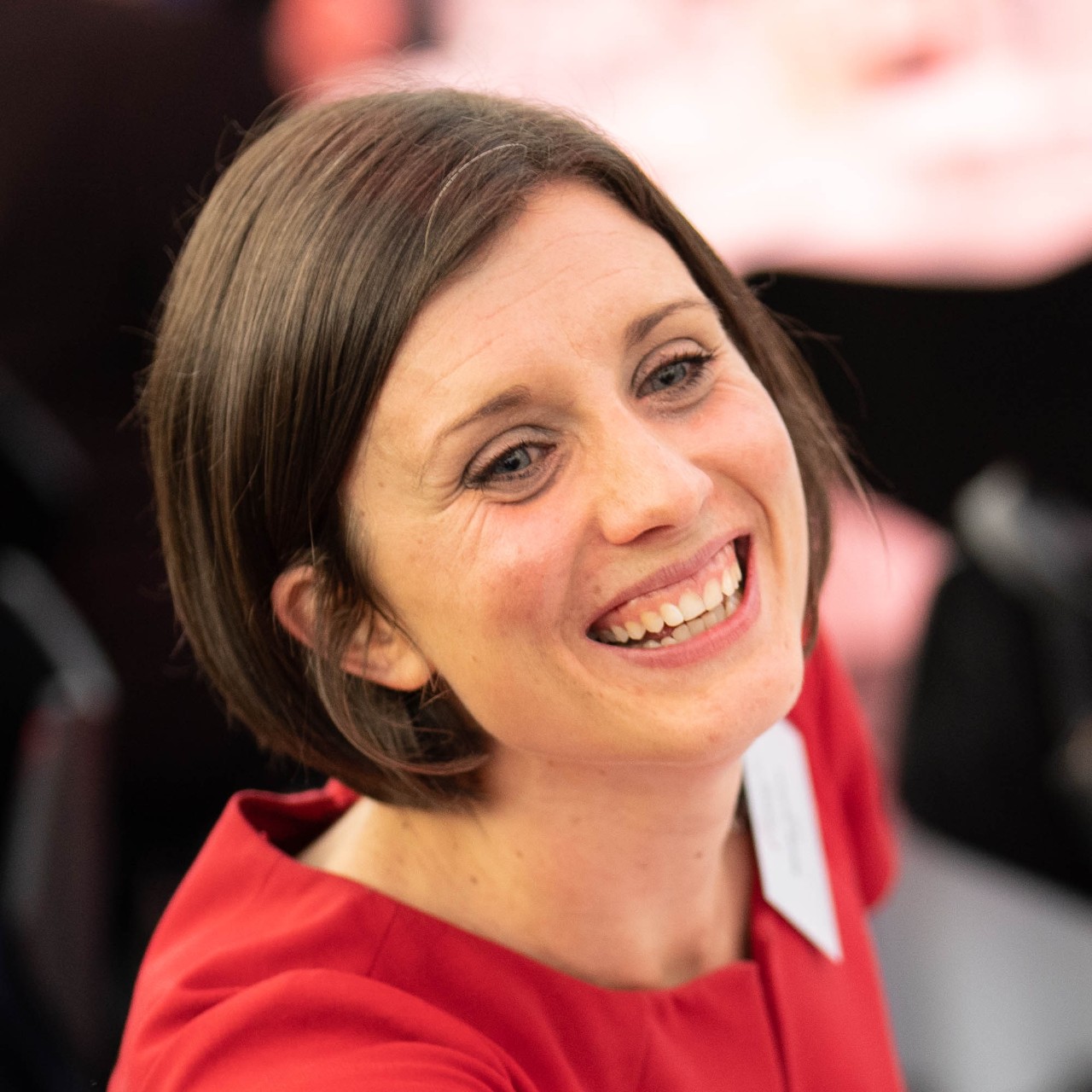 Natalie is part of the Knowledge and Technical team at A4S, focusing on developing content for the Knowledge Hub and supporting the delivery of the Academy programme, Finance for the Future Awards and Capital Markets programme.
Natalie also completes consultancy work for the Global Ethical Finance Initiative (GEFI) working with financial institutions on topics such as the SDGs, net zero, impact and nature-based solutions. Natalie currently sits on the Social Growth Fund board at Social Investment Scotland, advising on the disbursement of £17m of funding to Scottish social enterprises.
Previously Natalie has worked in corporate finance at EY and project finance at QMPF, specialising in renewable energy projects.
Natalie is a chartered accountant and has a BSc in Mathematics and Chemistry from the University of St Andrews.
Yvette Lange
Consultant - Knowledge and Technical Team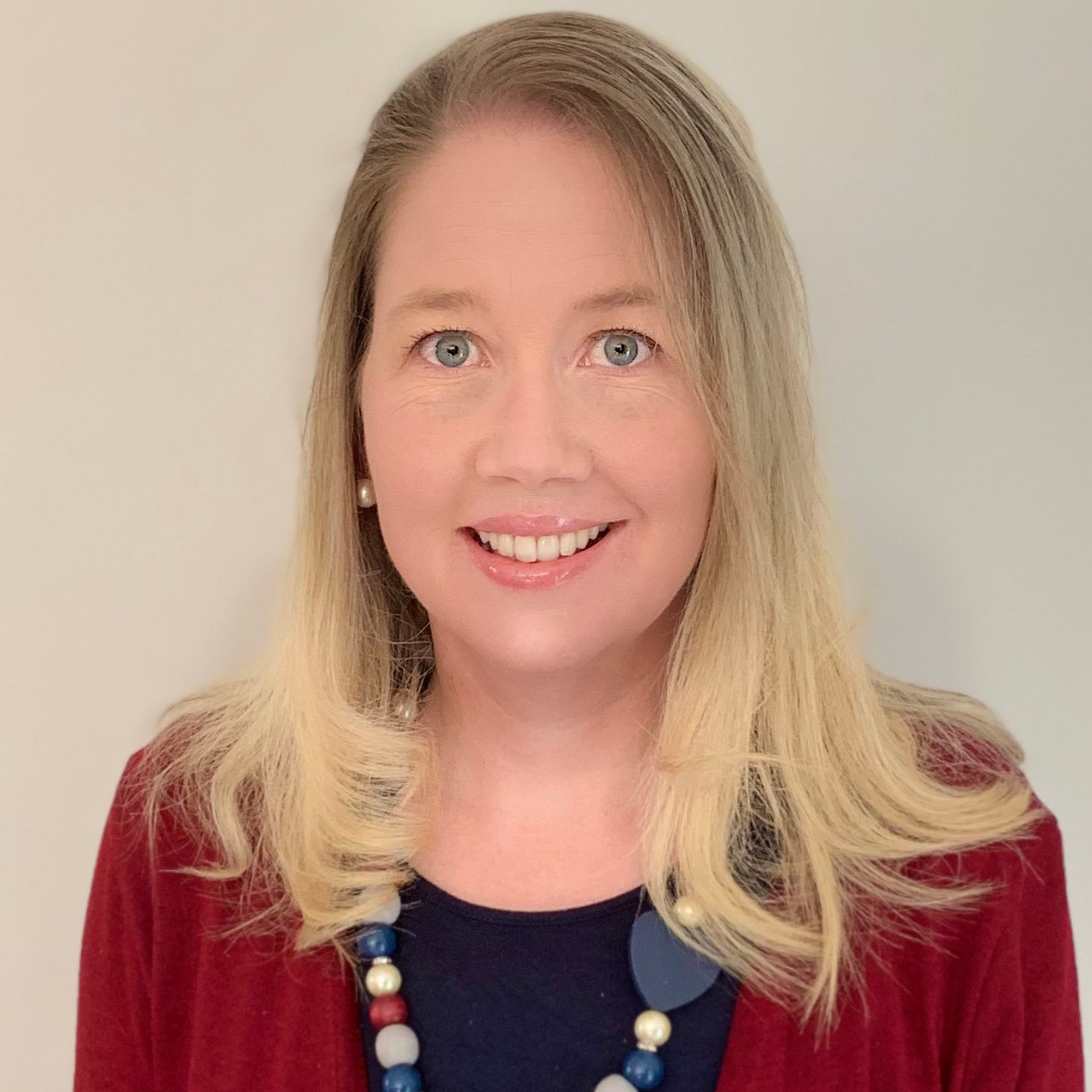 Yvette is a technical consultant for A4S in the areas of Knowledge and Technical as well as Education and Learning. Together with this role, Yvette remains as an Adjunct Professor within the Auditing and Research Divisions at the School of Accountancy (Wits University, Johannesburg).
Prior to her role at A4S and Wits, Yvette was in professional practice for several years as a Director within the Governance, Risk and Internal Audit team at PwC joining from PwC's Sustainability and Integrated Reporting team. In 2018, she was seconded to the International Integrated Reporting Council (IIRC) as a Technical Specialist and is a current working group member on the Integrated Reporting Committee (IRC) of SA.
Yvette serves on several local and global committees in the areas of integrated and sustainability reporting and related matters. She is a technical advisor to the IAASB (International Auditing and Assurance Standards Board), chair of SAICA's Sustainability Technical Committee (South Africa Institute of Chartered Accountants), a member and past chair of the IRBA's Sustainability Standing Committee (Independent Regulatory Board for Auditors), and a member of the working group of the Integrated Reporting Committee of South Africa.