Canadian Chapter of the CFO Leadership Network
The network brings together a group of leading CFOs from large businesses seeking to embed the management of environmental and social issues into business processes and strategy.
The Canadian chapter was launched in Toronto in March 2017. Members come from large organizations across the region and are working together to take and inspire action through shared learning and being a leading source of knowledge and experience.


For more information on the Canadian chapter, please email info@a4s.org.
Brian Lawson, Vice Chair, Brookfield, talks about how investors are increasingly taking a more long-term, sustainable approach to investments.
Canadian Chapter Members:
Patrice Impey, City of Vancouver (Co-chair)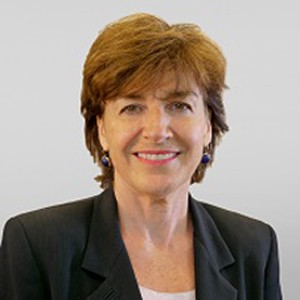 Chief Financial Officer and General Manager of Finance, Risk, and Supply Chain Management, City of Vancouver

Patrice oversees all aspects of finance, accounting, treasury, risk, and supply chain management for the City.
Patrice holds a Bachelor of Science and a Master's in Business Administration degree, and has over 20 years' experience in senior financial and operational management positions in the private and public sectors.

Jonathan Simmons, OMERS (Co-chair)
Chief Financial and Strategy Officer, OMERS
Jonathan joined OMERS in January 2014 as CFO, with responsibility for operating planning, financial reporting, investment valuations, actuarial matters, financing and tax, adding responsibility for strategic planning and asset-liability management in 2021. Founded in 1962, OMERS is one of Canada's largest defined benefit pension plans, with $105 billion in net assets and more than half a million members as at December 31, 2020. Prior to joining OMERS, Jonathan was a Partner at PwC for more than a decade, where he led PwC Canada's insurance practice. He holds a Bachelor of Science degree from the University of Warwick in the United Kingdom and is a Fellow of The Institute of Chartered Professional Accountants of Ontario.
Jonathan is a director of Economic Investment Trust, a TSX-listed investment company and a founding member of the Canadian Chapter of A4S.
Filipe Da Silva, Alimentation Couche-Tard Inc.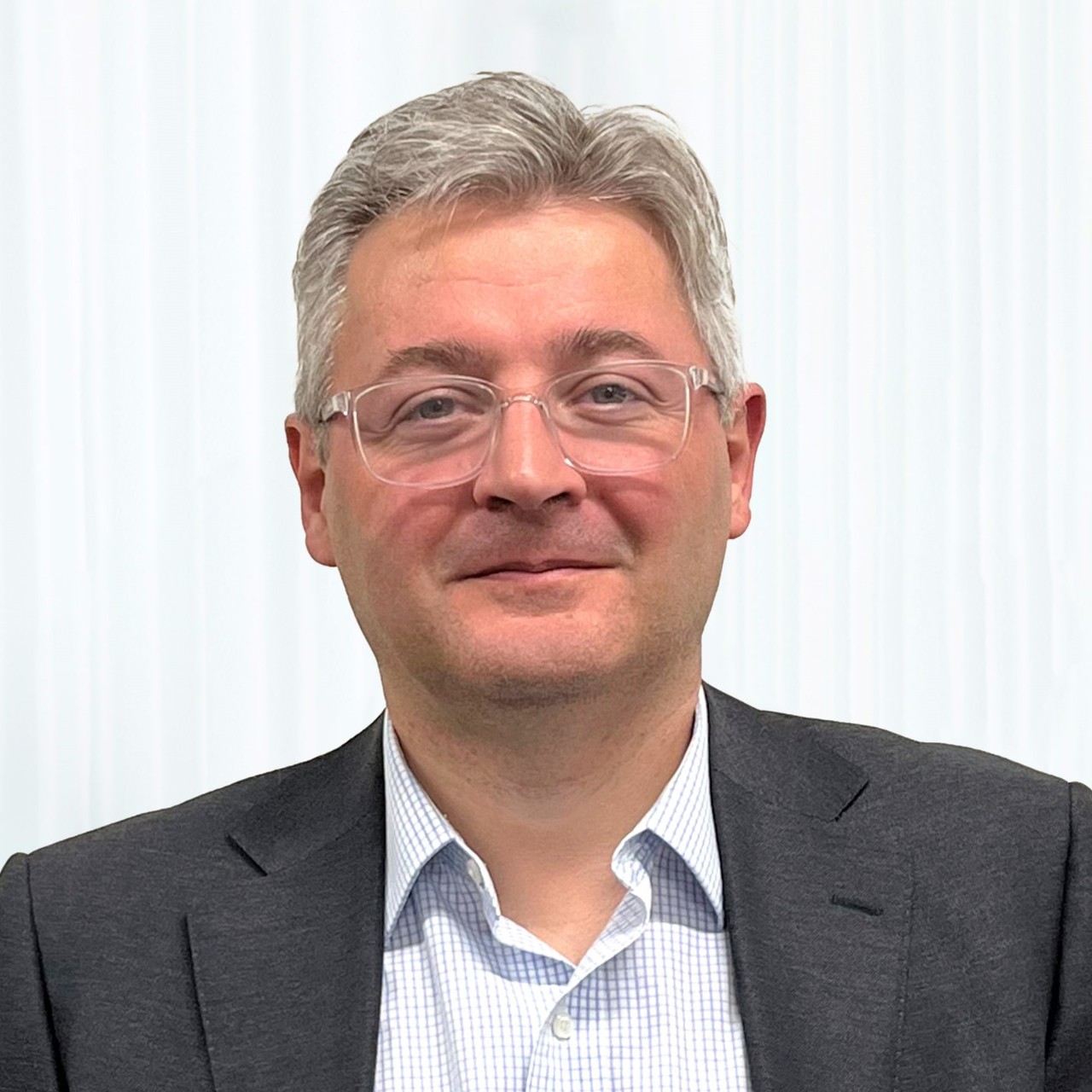 Chief Financial Officer, Alimentation Couche-Tard Inc.
Mr. Da Silva joined Alimentation Couche-Tard as Senior Vice President, Finance in March 2023, and was appointed Chief Financial Officer on July 1, 2023. Prior to joining Couche-Tard, Mr. Da Silva Nogueira held the position of Chief Financial Officer and Head of Real Estate at Walmart Canada, from April 2020 to March 2023 and CFO of Central America from April 2016 to January 2021.
Previously, Mr. Da Silva held various management positions within TotalEnergies, a French energy conglomerate, in Argentina, followed by Carrefour, a French multinational retail and wholesaling corporation, working out of Buenos Aires, Colombia, India and Indonesia. He later joined Groupe Exito, one of South America's largest retailers before joining Walmart in 2016 as CFO for Central America operations.
Mr. Da Silva holds a Masters in Strategy and Finance from ESCP Business School.
Nicholas Goodman, Brookfield Asset Management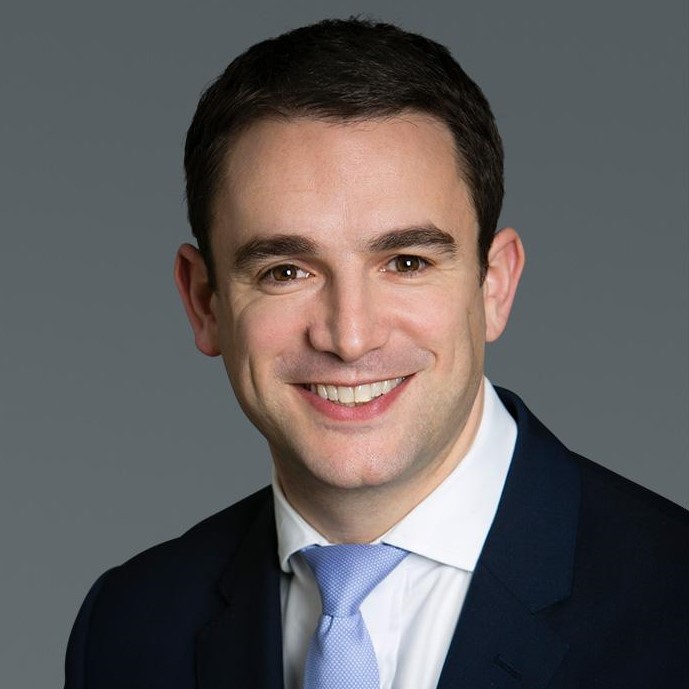 Managing Partner, Chief Financial Officer, Brookfield Asset Management

Nicholas Goodman is a Managing Partner and Chief Financial Officer of Brookfield Asset Management, responsible for Brookfield's global finance, treasury, risk management and technology functions.
Mr. Goodman joined Brookfield in London in 2010 and has held several finance roles across the organization. Most recently he served as Treasurer of Brookfield Asset Management and prior to that was Chief Financial Officer of Brookfield Renewable Partners. Prior to joining Brookfield, Mr. Goodman worked for several large financial institutions in London and New York.
Mr. Goodman holds a Bachelor of Arts (Hons) in Accounting and Finance from the University of Strathclyde in Glasgow, Scotland, and is a member of the Institute of Chartered Accountants of Scotland.
Gregory Craig, Canadian Tire Corporation, Limited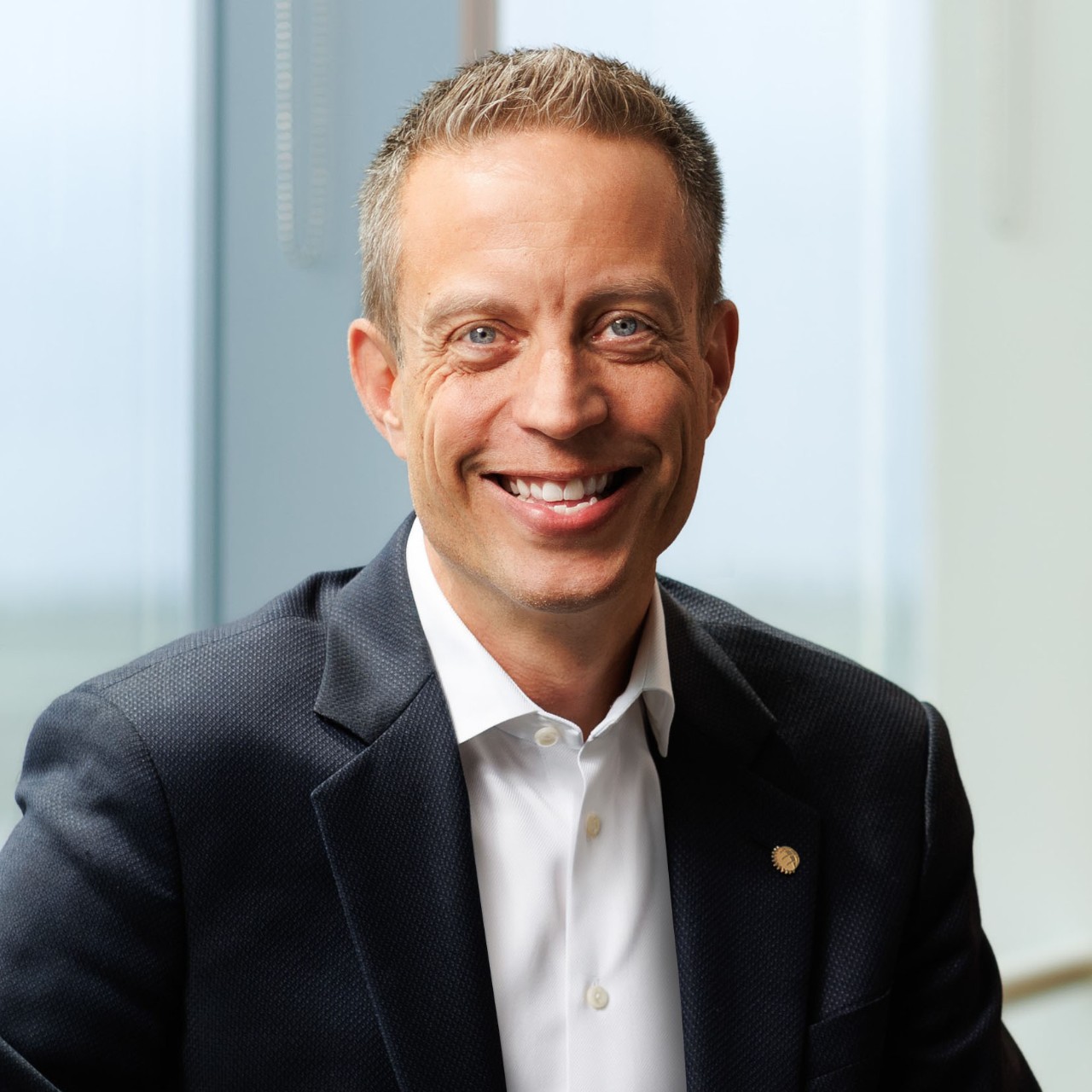 Executive Vice-President and Chief Financial Officer, Canadian Tire Corporation, Limited
Gregory Craig was appointed Executive Vice-President and Chief Financial Officer of Canadian Tire Corporation (CTC) in March 2020. In this role, Gregory will help advance CTC's One Company, One Customer strategy and lead the Company's efforts to achieve its stated financial aspirations.
Prior to his current position, Gregory was President, Canadian Tire Financial Services (CTFS) and President and Chief Executive Officer of Canadian Tire Bank, responsible for the overall strategic direction and growth for the Financial Services division. During his tenure at CTFS, he achieved double digit receivables growth and led the successful launch of the Triangle credit card program.
Since joining CTC in 1994, Gregory has held several progressively senior finance roles, including serving as CFO of SportChek and Mark's following his integral role in the acquisition of SportChek in 2012, and as CFO of Canadian Tire's Retail segment. Prior to that, Gregory was Vice-President, Finance at CTC where he was accountable for the external reporting and accounting/finance operations across the Company.
Gregory also previously served as Senior Vice-President of Financial Planning and Analysis, where he was responsible for overseeing all aspects of financial planning, analysis and performance management, and for providing financial and business counsel to divisional and functional leadership teams across the Company.
Gregory is a CPA and CMA and holds an MBA from York University and a BBA from Brock University. In 2019, Gregory received the Brock University Distinguished Alumni Award.
Maarika Paul, CDPQ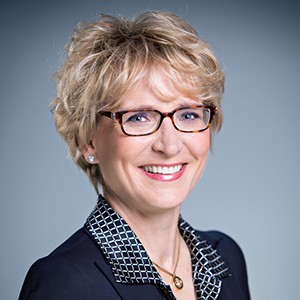 Executive Vice-President and Chief Financial Officer, Caisse de dépôt et placement du Québec
Maarika is responsible for monitoring financial performance, completing treasury operations, applying best practices in financial governance, and managing business services. She also oversees HR and talent management activities. She is a member of the Executive Committee, in addition to being a member of the Board of Ivanhoé Cambridge, the institution's global real estate subsidiary.
Maarika is a Fellow Chartered Accountant (FCPA, FCA) and a Chartered Business Valuator (CBV) with more than 30 years of experience in financial management. She initially spent 10 years with KPMG. In 1994, she joined BCE, where she worked until 2011. Her responsibilities included, in particular, performance evaluation of BCE subsidiaries, financial planning, mergers and acquisitions and investor relations. She was also Senior Vice-President, Corporate Communications and, subsequently, Senior Vice-President, Corporate Services. She holds a Bachelor of Business Administration (Accounting) from McGill University.

Hratch Panossian, CIBC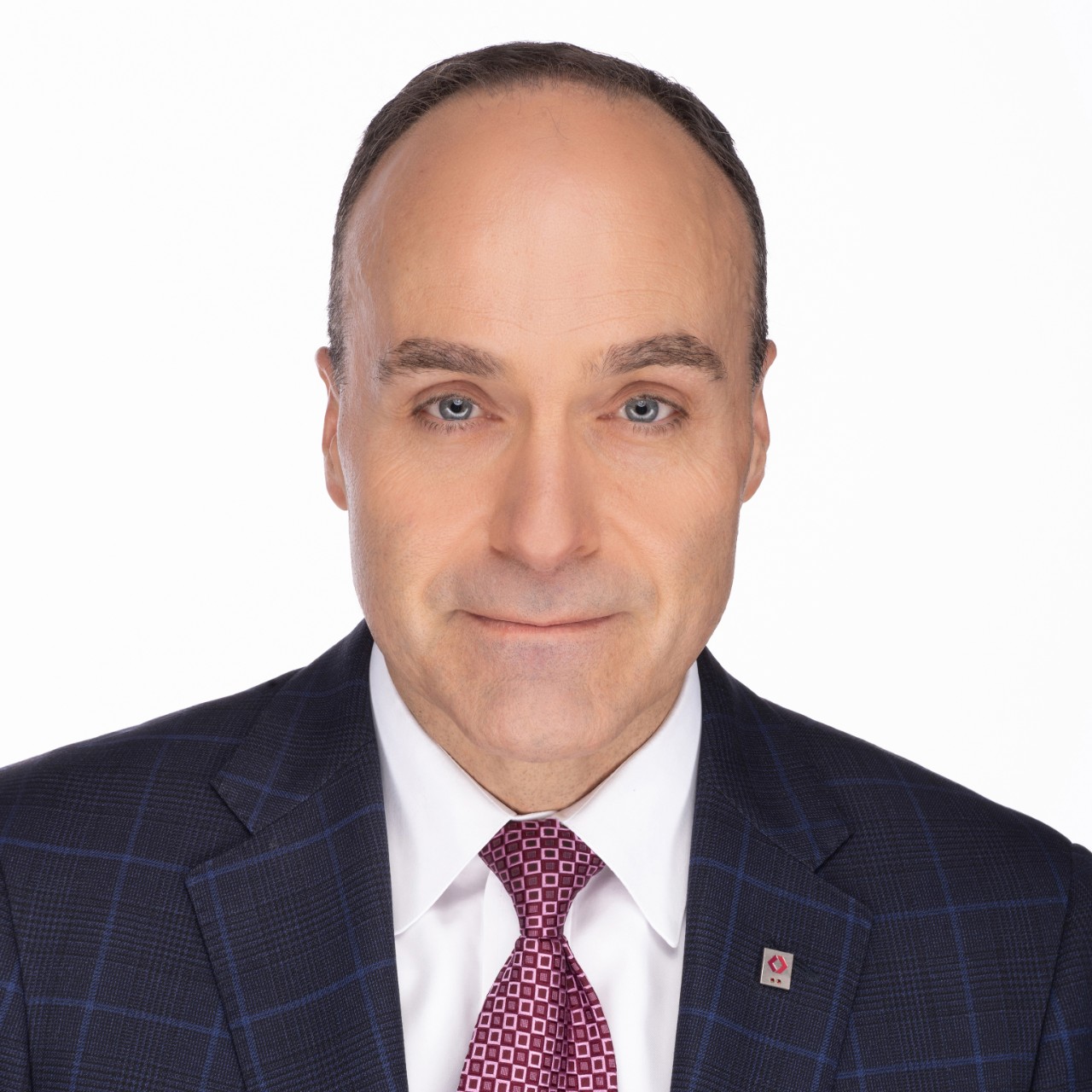 Senior Executive Vice-President and Chief Financial Officer, CIBC
Hratch Panossian has overall responsibility for strategy and corporate development, financial planning and analysis, financial, management and regulatory reporting, maintenance of accounting records, tax planning and compliance, treasury and balance sheet management and investor relations.
Hratch was most recently Global Controller. Before that, he held leadership roles in areas including Strategy and Corporate Development and Treasury where he oversaw balance sheet management activities across capital management, asset liability management and the bank's investment portfolios.
Before joining CIBC, Hratch held strategy and corporate development roles at a large North American bank. He was also a management consultant with Oliver Wyman's Finance practice where he focused on corporate finance, strategy, treasury, capital markets and risk management. He began his career in Silicon Valley, holding technical and business roles in a successful fintech venture.
Hratch serves on the Board of NPower Canada, as well as the Board and Finance Committee of the Writers' Trust of Canada. He holds a master's degree from Stanford University and an undergraduate engineering degree from McGill University.
Karen Higgins, The Co-operators Group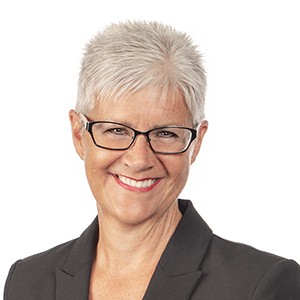 Executive Vice-President, Finance and Chief Financial Officer, The Co-operators Group
Karen is responsible for the financial management, strategic planning, and corporate development for the group of companies.
Karen brings almost two decades of leadership and management experience in the financial field, holding previous roles with Clarica, Sun Life Financial and Seniors Money Limited, before joining The Co-operators Group in 2008, as Vice-President, Corporate Finance. In 2011 she took on the role of Vice-President Finance, Property and Casualty Operations (CGIC, COSECO, CUMIS General), and in 2017 she led the finance team within the Life operations (CLIC and CUMIS Life) where she oversaw the financial analysis and actuarial valuation of the organizations in support of business strategies, initiatives and operations.
Karen earned her Chartered Director designation through The Directors College in 2016 and her Chartered Professional Accountant designation in 1990. In addition to her Honours BA and Business diploma from Wilfrid Laurier University, she completed Harvard Business School's Leadership program and the Change Management program from Wharton Business School.
She is actively involved in her community as the Chairperson of St. Joseph's Health Centre Foundation.
Colin Simpson, Manulife
Chief Financial Officer, Manulife
Colin Simpson is Chief Financial Officer of Manulife and a member of Manulife's Executive Leadership Team. He is responsible for managing Manulife's global financial affairs, including finance, accounting, capital, treasury, taxation, investor relations and financial regulation.
Prior to this appointment, Colin served as Chief Financial Officer for John Hancock, joining the company in 2022. He brings over 20 years of experience to his role, including at Aviva from 2013-2022, where he was most recently Interim Group CFO and prior served as CFO of Aviva's Canadian division and Aviva's Director of Investor Relations. Previously, Colin held executive roles at Goldman Sachs and Bear Stearns Investment Bank, where he was an equity analyst covering the European insurance sector. Earlier in his career, Colin held actuarial roles at the Reinsurance Group of America and Gen Re.
Colin holds a BSc in Statistics from the University of Cape Town and is a Fellow of the Institute of Actuaries (FIA).
Tim Deacon, Ontario Teachers' Pension Plan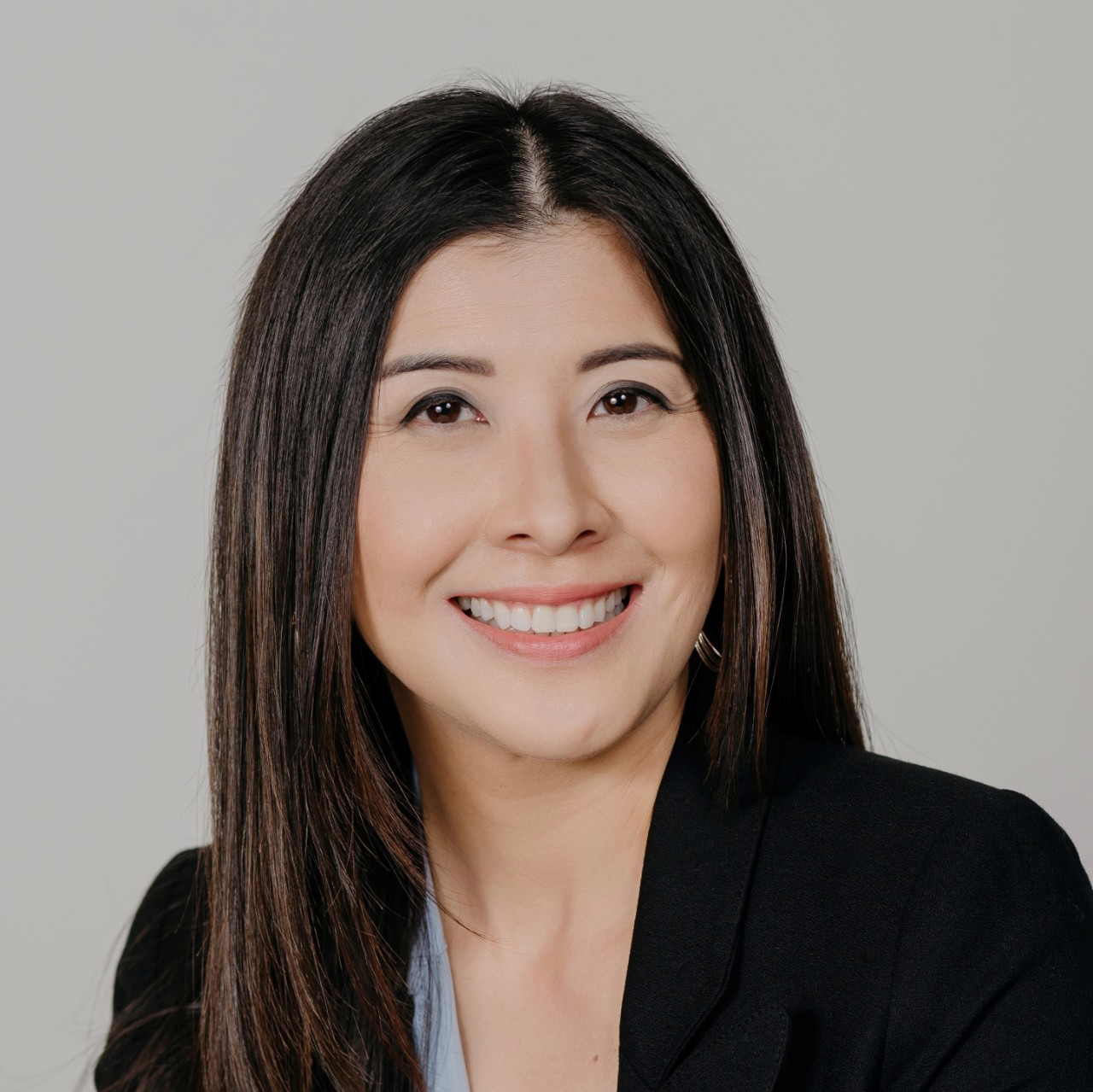 Chief Financial Officer, Ontario Teachers' Pension Plan
Tim Deacon is the Chief Financial Officer at Ontario Teachers' Pension Plan, responsible for financial and management reporting; taxation; valuation, risk analytics and model valuation; financial operations; investor relations and strategic initiatives.
Tim has more than 20 years of senior management experience in financial management and global investments. He was most recently Group Controller and Global Chief Accounting Officer at Manulife Financial. Previously he was CFO of Manulife's Global Wealth and Asset Management businesses and held other senior executive roles across Finance, Risk, Strategy and Operations. Prior to Manulife, Tim was a director at PwC LLP in the Global Capital Markets Group based in Toronto and London.
Tim is an Ontario Chartered Professional Accountant and a U.S. Certified Public Accountant. In 2013, he was awarded the Institute of Chartered Accountants of Ontario 'Award of Distinction'. He is currently a board member of CPA Canada's Canadian Performance Reporting Board and a board member and treasurer of Business / Arts. He holds a Bachelor of Commerce from Queen's University.