Can the TNFD Deliver for Nature Disclosures, as the TCFD has done for Climate?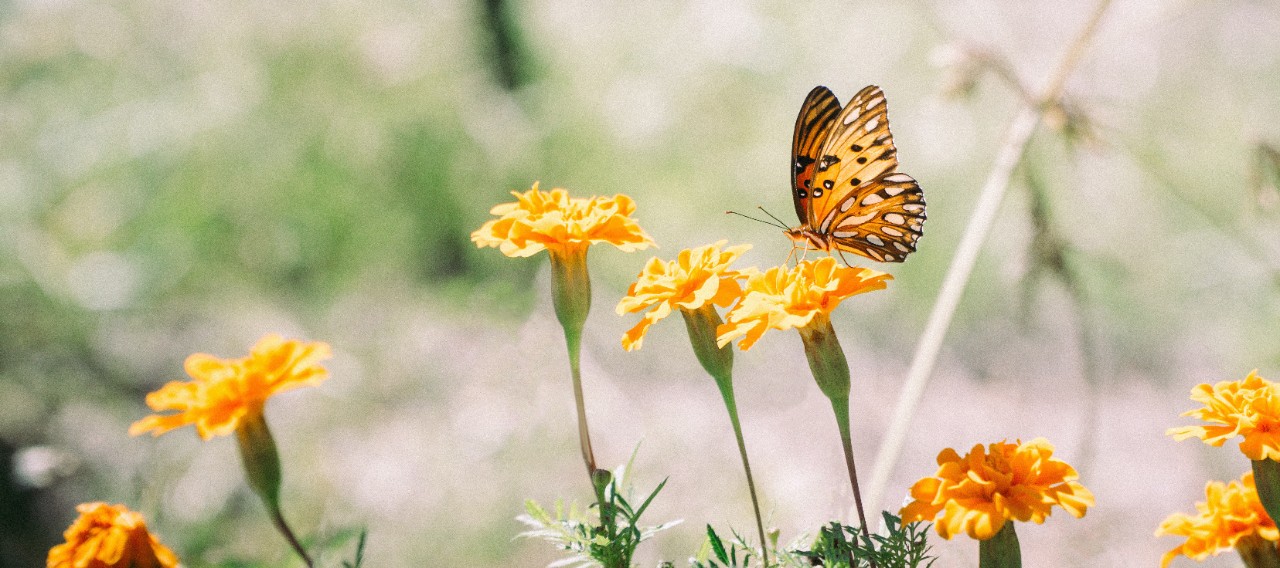 Global executives have identified the impact of biodiversity loss as the third most extreme risk for the next decade, behind climate change and the impacts of extreme weather.1 Yet results of the A4S Finance Leaders' Sustainability Barometer found that nature is falling behind as a priority and the finance community is struggling to respond.
Less than 1/4 of participants identified redressing biodiversity loss as among their biggest ESG-related opportunities (24%), compared to 3/5 when considering climate. Furthermore, 1/2 of the participants believe their organization has made little or no progress in mitigating the risk of biodiversity loss and depletion of natural resources (50%).
There is a need for the tools for corporates and financial institutions to assess and disclose their nature-related risks and opportunities and commit to science-based targets. The Taskforce on Nature-related Financial Disclosures (TNFD) was established in 2020 to respond to this demand and help companies and financial institutions take the urgent action required to halt and reverse nature loss.
DO WE NEED another framework?
Nature loss poses a major risk to business. In addition to the impact on people and the planet, the unprecedented loss of biodiversity and collapse of ecosystems present considerable risk to economic output, as well as wider climate goals such as net zero. Currently, most corporates are failing to consider how their supply chains, operations and enterprise value depends on, and impacts, nature. In turn, lenders and investors are not able to assess accurately nature-related risks and opportunities across their loan books and investment portfolios.
Those behind the TNFD are hoping that, by creating a disclosure framework which seeks to link nature-related impacts, risks and opportunities, with financial ones, organizations will more easily be able to respond. It is hoped that investors will be able to assess more accurately their exposure to nature-related risks and that companies will also find the framework helps to integrate into decision making, increasing the business's resilience and response to nature-related risks.
Reporting on nature and biodiversity is gaining significant momentum, as recognition of the scale of the nature crisis grows, and driven by the upcoming UN Biodiversity Conference (COP15) in Montreal in December 2022. Here, governments from around the world will agree biodiversity targets covering the next 10 years, which are expected to filter down to businesses in the form of additional regulations, investor action and stakeholder pressure, in a similar way to climate disclosures. With reporting based on the Taskforce for Climate-Related Financial Disclosures (TCFD)'s recommendations being adopted worldwide; companies should consider the evolving TNFD framework and how best to plan and prepare for reporting on nature-related risks and opportunities.
A number of members of our CFO Leadership Network are undertaking work in this area, including GSK which aims to have a net positive impact on nature by 2030 – read the Natural Capital Partnerships case study on the A4S Knowledge Hub to find out more.
WHAT IS the TNFD and how is the framework being created?
The TNFD is a cross-sectoral market-led initiative launched in 2020, drawing inspiration from the TCFD. It is developing a risk management and disclosure framework for organizations to report and act on evolving nature-related risks. Their framework is currently in Beta V0.3.
The science-based framework aims to deliver comparable information and consistent reporting to inform better strategy development, risk management and decision making. The framework is voluntary and is designed to complement existing and future standards set by regulators and bodies such as the International Sustainability Standards Board (ISSB).
The disclosure framework is modelled closely on the TCFD framework, which was established to improve reporting of climate-related financial information. This means businesses that already report under the TCFD can take a similar approach to TNFD disclosure. This should facilitate consistency and encourage a more integrated disclosure regime, while also recognizing the interconnection between climate and nature-related risks. It encourages early action, with a structured path to increase ambition over time, recognising this a new area for many but of rapidly growing strategic imperative.
The final TNFD framework is due to be launched in September 2023, informed by ongoing market feedback via four iterations of the framework. The fourth iteration is expected in March 2023.
"Together with the previously released draft disclosures on risks and opportunities aligned with the approach and language of TCFD, v0.3 of the TNFD beta framework now provides a full spectrum of recommended disclosures across dependencies, impacts, risks and opportunities to support the reporting preferences and compliance requirements of report preparers everywhere.
Our objective is to provide the TNFD framework as a powerful tool that helps move business and finance to take action on nature-related dependencies, impacts, risks and opportunities, sooner rather than later. This framework will encourage increasing disclosure ambition over time, essential to aligning financial flows and business activities to the task of urgently halting and reversing nature loss; and ensuring that both business and finance become more resilient in the face of the increasing frequency and magnitude of nature-related risks that are clearly apparent today."
David Craig, Co-Chair, TNFD
WHAT is included in the framework?
The framework builds on the four pillars of the TCFD: Governance, Strategy, Risk Management, and Metrics and Targets. It helps companies identify the risks and opportunities associated with nature and report on both the impacts and dependencies of an organization on nature. Its approach to measurement of nature-related dependencies, impacts, risks and opportunities seeks to "strike a balance between the complexity of the science, and the needs of market participants for clear, simple and comparable information to inform strategy, governance, risk management and capital allocation decisions."
The framework follows an integrated assessment progress called LEAP:
Locate your interface with nature;
Evaluate your dependencies and impacts;
Assess your material risks and opportunities; and
Prepare to respond to nature-related risks and opportunities and report.
It provides adaptability and flexibility regarding the approach to materiality to accommodate preferences and regulatory requirements of preparers and users from across all jurisdictions.
WHAT ARE THE CHALLENGES FOR THE TNFD compared with the TCFD?
The TCFD, which launched in 2015, has succeeded in rapid global adoption following industry take up, mandatory adoption by some governments and integration into the recent draft IFRS Sustainability Disclosure Standards. Since 2018, the number of companies supporting TCFD has increased five-fold.2
However, while the climate movement has relatively simple metrics such as greenhouse gas emissions, the equivalents for nature are more complex. A unit of greenhouse gas emissions is the same globally, whereas when it comes to nature-related measures, context is critical. Analysis undertaken by the TNFD found that there are more than 3,000 different nature-related metrics in use already today by standards bodies, policy making and regulatory bodies and in major scientific reference reports.[i] There is also a need for location, regional and country specific considerations when assessing the impact of many components of nature, as well as the need to consider systemic risks arising from the failure of an entire system.
The TNFD is proposing using 'core' and 'additional' disclosure metrics, with the former being that all organizations should disclose for comparability and the latter being that companies or financial institutions can select further metrics based on their specific industry, location and / or regulatory requirements.[ii] The TNFD will release suggested 'core' and 'additional' reporting metrics in the v0.4 framework and confirm them in the final version of the framework. The beta v0.2 framework included several illustrative assessment metrics under three categories: impact drivers (eg volume of water consumption); the state of nature (eg habitat/land cover); and ecosystem services (eg tonnes of GHG retained). Further metrics for both internal assessment and external disclosure will be included in future releases.
Similarly, an equivalent to net zero for nature is harder to define. There are calls for organizations to be "nature positive" but this can be a hard concept to define let alone prove, particularly across a whole value chain.
Given the complexity faced, the TNFD's approach will focus on aligning itself broadly with the goals of no net loss of biodiversity by 2030 and net gains by 2050 – which are expected to be set at COP15 this year. Although "nature positive" is itself a hard concept to prove, the planned disclosures will also consider risks and opportunities from nature, across physical, transition and systemic factors.
More work in the area of target setting is being led by another body, the Science Based Targets Network which has been established to help organizations to overcome this challenge and set credible targets for nature. Their work is similar to that undertaken by the Science Based Targets initiative, which enables organizations to set science-based emissions reduction targets for climate action.
The increased complexity of nature-related measurements also has implications for future global uptake and alignment. There is currently considerable focus on consolidation and standardization of the range of global sustainability-related guidance and standards for reporting and disclosure and TNFD is likely to benefit from this. TNFD state that, "The beta framework is also designed for future alignment with the global baseline for sustainability standards under development by the ISSB".
WHAT has changed since the last iteration of the framework?
To help overcome the complexities described above, and accelerate progress to finalize the framework, the TNFD is seeking to test as it goes, releasing each version fairly quickly, getting feedback and then releasing the updated version.
You can see this process at work when looking at the latest release. The core components have not been changed between versions v0.1, v0.2 and v0.3 Beta. The third iteration incorporates updates to the approach to disclosure to include dependencies and impacts on nature alongside risks and opportunities to the organisation, and usability updates to the LEAP approach, amongst others. The new draft also proposes new disclosure recommendations on supply chain traceability, the quality of their stakeholders, and whether a company's climate and nature targets are aligned.
Alongside the Framework, TNFD have also published discussion papers on scenario analysis and societal dimensions of nature-related risk management and disclosure.
Like the TCFD, the TNFD has also focused its attention initially on a cross-sector approach to metrics. The taskforce will develop additional sector-specific metrics as part of specific guidance in future releases.
WHAT'S NEXT?
Nature-related developments will evolve at pace over the next year. New biodiversity targets are expected to be set at COP15 in December 2022 with the agreement of the post-2020 Global Biodiversity Framework. Governments will then give thought to how these can be implemented at a national level, including the role of the private sector. In advance of the COP, more than 1,000 businesses are calling on governments to adopt policies now to reverse nature loss in this decade, including a call for mandatory requirements for large and transnational businesses and financial institutions to assess and disclose their impacts and dependencies on biodiversity, by 2030.3
The TNFD will release subsequent iterations of its current framework, with one more version of the protype framework in March 2023, expected to include additional modifications to the disclosure recommendations, approach to metrics, and draft guidance on scenarios, priority sectors and biomes. It will also build on relevant aspects of COP15 outcomes. The final version will then be released in September 2023. With the framework evolving, active participation in the development of new standards is strongly recommended and organizations are encouraged to take part in pilot testing the framework.
A4S will continue to keep the finance and accounting community informed of developments on the measurement of natural capital and nature-related risks and opportunities – contact us at info@a4s.org to discuss opportunities to get involved in the debate. You can find our latest Natural Capital Webinar here, our most recent Natural Capital-focused case study here and more Natural Capital guidance here. Additional guidance, top tips and case studies will be released in the coming months.
You can find out more about the TNFD here.
Stay up to date via the A4S Newsletter, communications and events.
"The rapid degradation of nature should be a clear concern for businesses and the wider economy, with the action from the private sector currently falling far behind what is needed to halt and reverse nature loss by 2050. A4S welcomes the market-driven work of the TNFD as part of the solution. By developing a globally recognized disclosure framework, which builds on the success of the TCFD, the TNFD are providing the methodology for organizations to respond to their nature-related risks and opportunities, closing an important gap identified by the recent A4S Finance Leaders' Barometer."
Jessica Fries, Executive Chair, A4S
You may also be interested in...