Achievements
Inspiring Leadership
Since inception, A4S has focused on engaging with and inspiring the finance and accounting community to be leaders, driving the transition to a sustainable economy and adopting sustainable, resilient business models.
CFO Leadership Network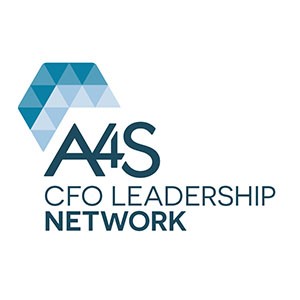 The Chief Financial Officer (CFO) Leadership Network was set up in 2013 to enable CFOs from leading organizations to work together to catalyse change and respond to social and environmental risks and opportunities. The Network's focus is on personal and organizational leadership, and action. All members sign up to the Network Charter and agreed a set of individual and collective KPIs to drive tangible progress, centred around the '5i's': Innovation, Inspiration, Implementation, Influence and Impact.
The Network currently comprises 29 members from a wide range of leading organizations operating in over 200 countries and regions with $2 trillion collective total assets and additional assets under management of $1.3 trillion. The launch of a US Chapter will be announced in November 2018. Members have taken a leadership position in embedding sustainability into financial decision making and using their collective influence to engage and collaborate with the wider CFO and finance communities to support change.
The Network is developing the A4S Essential Guidance series, looking at each area of finance function activity to share how positive outcomes can be achieved through the integration of sustainability. The guides are written by finance teams, for finance teams. Further information on the impact of work in this area can be found in the section on transforming decision making.
Circles of Practice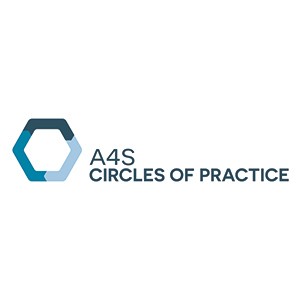 These are regional or sector level groups of senior financial professionals who come together to share practical approaches to embedding sustainability into decision making.
Each Circle of Practice provides a way for CFOs and their teams to engage with A4S's work and take steps towards implementation of guidance developed by the A4S CFO Leadership Network. A key focus is on case studies and examples, exploring challenges specific to the members and the regions or sectors within which they operate, and providing mutual support by sharing experiences to overcome those challenges. The Gulf region Circle of Practice has released an Arabic version of the A4S Essential Guide for Managaing Future Uncertainty, supplemented with local case studies and is currently performing a regional benchmarking study. Several other Circles of Practice aim to create regional/sectoral guidance and examples to reach out to others and share learnings.
Since launched in 2015, workshops have been held to support implementation covering topics including: Why Finance and Sustainability: the Business Case for Action, Managing Future Uncertainty, Strategic Planning, Budgeting and Forecasting, Capex, and Implementating the Recommendations of the Taskforce on Climate-related Financial Disclosures.
In addition, members of Circles of Practice have undertaken benchmarking exercises to assess current performance and identify actions to achieve progress.
A4S Circles of Practices currently operate in:
Gulf region
Singapore
trans-Tasman region
Central and Eastern Europe
The UK National Health Service
Regional UK chapters in Yorkshire and the South West
Circles of Practice are also forming in Brazil and India with planned launch in 2019, alongside additional sector-specific Circles of Practice.
Watch The Prince of Wales's speech at the 2017 Gulf Finance Leaders' Circle of Practice meeting
Accounting Bodies Network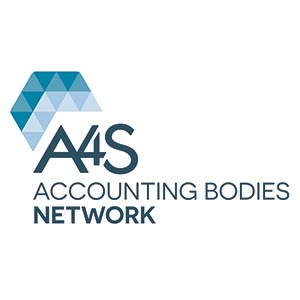 A4S established the Accounting Bodies Network in 2008, and the members have signed up to five core principles:
Influence and inform
Lead by example
Drive thought leadership
Collaborate through the International Network
Incorporate accounting for sustainability within training and professional education
The 16 member organizations of the ABN, whose combined membership represents 2.4 million accountants in over 180 countries, are committed to challenging the conventional fundamentals of accounting and working to provide today's, and tomorrow's, decision makers with the information and skills they need to drive sustainable businesses.
ABN activities and achievements have included:
Championing key transformational developments including integrated reporting and the UN Sustainable Development Goals (SDGs), enabling members to adapt more holistic and integrated thinking.
Advancing standards and providing technical input on a breadth of sustainability accounting matters.
Initiating multi-stakeholder dialogue on embedding sustainability into professional qualifications, highlighting the need for evolving skills and knowledge.
Publishing an extensive collection of accounting for sustainability research and materials.
Developing thought leadership on integrated thinking and systems.
Establishing specialist multi-stakeholder sustainability groups to provide advice and guidance.
Holding conferences, webinars, podcasts, interviews and producing case studies on accounting for sustainability.
Asset Owners Network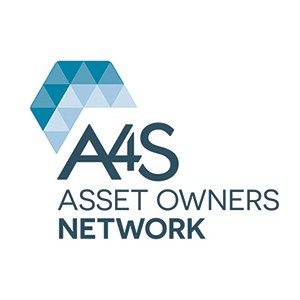 The Asset Owners Network was launched in 2018 bringing together Chairs of pension funds, their pooling partners, investment committees and endowments to explore the relevance of material social and environmental risks and opportunities with peers. There is currently over 30 members of chairs across defined benefit, defined contribution, private and public pension schemes in Europe. 20 pension fund chairs including some of the founding members of the Asset Owners Network have signed the TCFD Statement of Support initially launched in November 2017, representing $464.2 billion assets under management, and are now working together to take action on climate change.
www.accountingforsustainability.org/en/about-us/our-networks/asset-owners-network.html
Capital Markets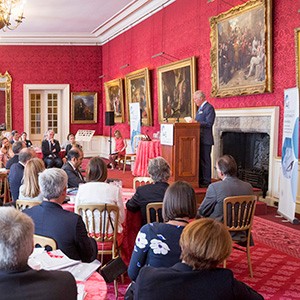 Since inception, the central role of the capital markets and investors in enabling a transition to a sustainable economy has been a key strand of A4S's work. This included early work on how to embed sustainability into the finance sector, and building investor input and support for the development of connected reporting and the integrated reporting framework.
In 2012, A4S held its first major forum for pension fund chairmen and chief executive officers, bringing together over 200 representatives to raise awareness of the need to incorporate risks associated with climate change and other environmental and social trends into investment strategy, allocation and decision making.
In 2018, the 'Finance Leaders' Summit' focused on the investor community, convening more than 60 Chairs, Chief Executive Officers, and Chief Investment Officers from global financial institutions identifying commitments to action to deliver a global sustainable financial system. The event was hosted by HRH The Prince of Wales at St. James's Palace, London, and a draft version of our 'Financing our Future' report was tabled to inform discussions. The final version which included input from the participants of the Summit was later published and referred to at the United Nations General Assembly, New York, September 2018.
A4S has been engaging with the capital markets previously through the CFO Leadership Network, as well as other events. For example in 2014 HRH convened senior leaders for a capital markets resilience meeting. Participants in the meeting explored immediate, practical actions that might be taken by companies and investors to 'tilt' decisions towards the long term and that better reflect the growing environmental and social issues which threaten to undermine value and future financial performance.
Find out more about:
Integrated Reporting Framework
Business schools and academia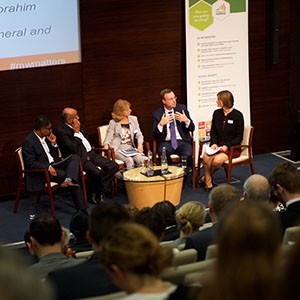 A4S collaborates with Business Schools and Universities from around the world to integrate sustainability into finance and accounting research and education.
Accounting for Sustainability: Practical Insights published
In 2009, Professor Anthony Hopwood and Professor Jeffrey Unerman brought together a team of leading academics to research the practical application of A4S guidance on connected reporting and decision making in a series of case studies. The resulting book was published by Earthscan, co-edited by Professors Hopwood and Unerman with Jessica Fries, and remains a source of reference and teaching by universities around the world. The research also led to the publication of a special edition in one of the leading accounting journal's Accounting, Organizations and Society, and has helped to trigger further research on integrated reporting.
Events
In 2015, A4S collaborated with the University of Cambridge Institute for Sustainability Leadership to explore the extent to which sustainability is embedded into the finance and accounting modules of MBA programmes and teaching. Identifying significant gaps, The Prince of Wales helped to convene a meeting of leading academics and journal editors to explore ways to overcome barriers and increase research and teaching in this area. Following this event the Review of Financial Studies set up a special call for proposals on research into climate finance, a first for a financial journal.
A4S Essential Guides
A4S's engagement activities and events have also inspired a number of academics to incorporate guidance into teaching. An early example is the Open University, which drew on A4S's work in 2006 and 2007 to develop a course centred around embedding sustainability into decision making. A wide range of other academics now use A4S guidance as part of their teaching. Recently, inspired by attendance at the A4S Summit 2017, Leeds University Business School have committed to integrating sustainability into their MBA and have set up an MBA Review Panel to drive this change.
The A4S International Case competition (A4S ICC)
The A4S International Case competition (A4S ICC) for students was established in 2017, developed in partnership with Rotman School of Management's Net Impact. Over 50 students were involved, from business schools in five countries, all presenting their ideas for new, disruptive business and finance models which solve sustainability challenges and create the businesses of the future. The competition is now in its second year.
A4S Annual Summits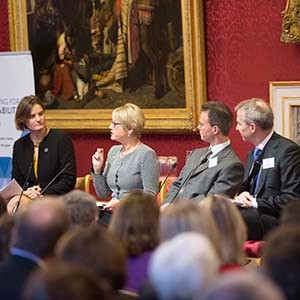 A4S's annual flagship event since 2006, convened by His Royal Highness The Prince of Wales, brings together global leaders from across the finance and accounting community to inspire and scale up action. Held at St. James's Palace, the event showcases thought provoking content, high profile speakers, and outcomes include tangible commitments to action by participants. In the past two years alone, CFOs attending the Summit made over 400 commitments covering areas such a issuing a green bond and developing an approach to account for the true value of investing in mental health at work, to launch a Circle of Practice in Singapore and embedding sustainability into finance team meetings.
Many actors have been inspired by these events which provide a unique space for the finance and accounting community to interact with peers and focus on taking tangible action.
In the letters received to mark The Prince of Wales's 70th birthday, many had directly linked their inspiration and action as a result of attending the A4S Summits. For example Hiro Mizuno, Executive Managing Director and CIO, Government Pension Investment Fund (GPIF), says "I was so inspired by Your Royal Highness's speech that I decided to pursue an unconventional role as the CIO of the public pension fund to truly represent a cross-generational investor".
A4S Events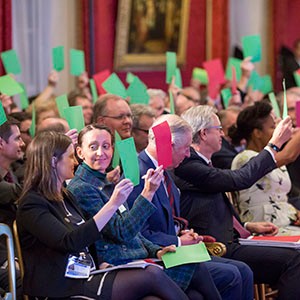 A4S holds a wide range of events throughout the year to support engagement and action. These include dinners and small roundtable discussions as well as workshops and major summits. Each event will typically aim to achieve progress in a targeted area, working with relevant representatives to explore challenges and agree actions.
Hear about some of the actions that A4S events have helped to inspire:
Finance for the Future Awards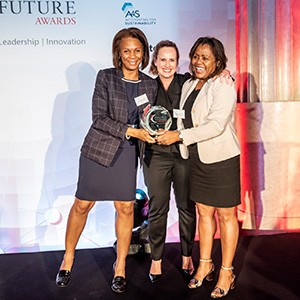 The Finance for the Future Awards recognize financial leadership in building sustainable economies.
The first awards was held in 2012, and has been growing ever since. In 2018 the Awards boasted 68 entries from 18 countries.
A4S, ICAEW and Deloitte work in partnership on the Awards to highlight the financial leadership which is key to creating resilient, sustainable business models and to celebrate examples of leadership by individuals, projects and organizations.
Finance for the Future's ambition is to share best practice as well as create and develop a community of thought leaders and recognised experts in this field.
The Awards are free to enter and open to all organizations internationally including businesses, charities, social enterprises and the public sector.
The Finance for the Future Awards are run with ICAEW and Deloitte. The Chief Executive of ICAEW, Michael Izza and the Chairman and Head of IFRS Global IFRS of Deloitte, David Cruickshank and Veronica Poole, have shared their contribution to the letters to The Prince of Wales.
A4S Communications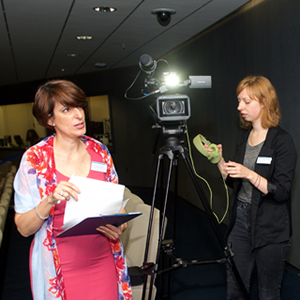 A4S has a Communications Group that draws on senior communications experts with global expertise. Members act as strategic advisers, contribute resources and leverage their networks to further the work of A4S.
The Group has assisted with everything from our re brand in 2016, hosting our website (thanks to Black Sun), and campaigns throughout the year.
Our latest video has been produced by MerchantCantos, with help from PwC.
Previous campaigns have included Business Leader or Eco-Warrior starring Theo Paphitis, Deborah Meaden, Sir Richard Branson, Justin King, and Sir Stuart Rose, and Costing the Earth with Stephen Fry and Al Murray.
HRH The Prince of Wales also sends video messages on behalf of A4S to many events and summits around the world.
A collection of all our videos is on our YouTube channel.
Measuring and Reporting
A4S has supported the launch of globally significant initiatives which have shaped the way the global finance community measures and reports. These include the International Integrated Reporting Council (IIRC) , The Natural Capital Coalition of which A4S was a founding member and the Task Force on Climate-related Financial Disclosures (TCFD), which The Prince supported the inception of, and A4S has supported through guidance and implementation workshops.
Integrated reporting and the IIRC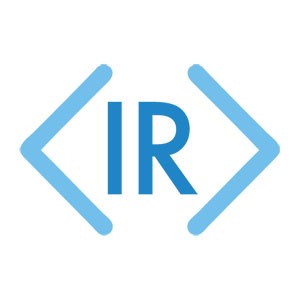 One of the first areas A4S focused on was the need to communicate the financial relevance of social and environmental issues more effectively as part of mainstream financial reporting. In 2007, A4S released the Connected Reporting Framework, tested by a range of companies and adopted into guidance by HM Treasury, still part of the Financial Reporting Manual used for reporting across central government.
At a roundtable in 2009, hosted by The Prince of Wales in St James's Palace, it was agreed that standard setters, regulators, business and investors from the worlds of finance and sustainability needed to come together to create a new, integrated approach to reporting. The International Integrated Reporting Council (IIRC) was launched by A4S, in collaboration with the Global Reporting Initiative and the International Federation of Accountants the following year. The IIRC held its first meeting in July 2010 in HSBC's boardroom. It continued to be housed within A4S until the end of 2011, by which time sufficient traction had been achieved for it to be established as a separate entity.
The IIRC works as a coalition of regulators, investors, companies, standard setters, the accounting profession and NGOs.
In 2013 the International Integrated Reporting Framework was launched. The framework applies principles and concepts that are focused on bringing greater cohesion and efficiency to the reporting process, and adopting 'integrated thinking' as a way of breaking down internal silos and reducing duplication.
Since the launch of the framework the IIRC is building momentum; delivering accelerated action towards our goal for integrated thinking and reporting to be the global norm. This includes increasing the adoption of integrated reporting globally, a clear trend since the launch of the Framework.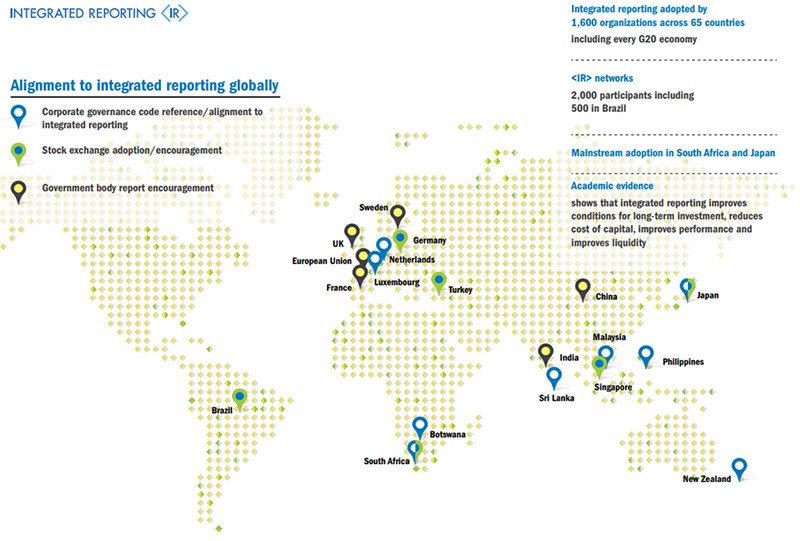 Natural Capital Coalition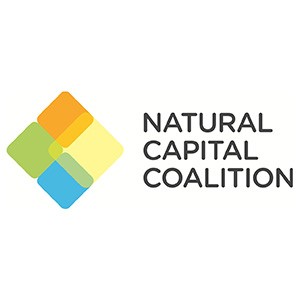 A4S is continuing its work to encourage mainstream business to take account of, and value, natural capital, particularly through the Natural Capital Coalition, which brings together all key organizations working in this area to drive harmonization and collaboration.
A4S is one of the founder members and Jessica Fries sits on the Board.
The Natural Capital Coalition was first founded as the 'TEEB for Business' (The Economics of Ecosystems and Biodiversity) in 2012. The World Forum on Natural Capital was then held in 2013. The following year, in 2014 the Natural Capital Coalition was born.
The Natural Capital Protocol, a framework designed to help generate trusted, credible, and actionable information for business managers to inform decisions, was released in July 2016, with A4S supporting through promotion and dissemination.
Measure What Matters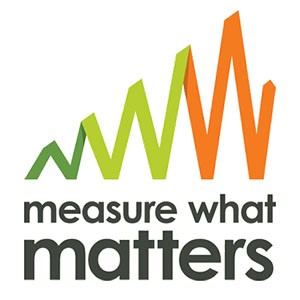 The Measure What Matters: a Framework for Action event was held on 12th July 2016, convened by The Prince of Wales, and was the culmination of a three year project to generate greater alignment and collaboration between actors at all levels – global, national, regional, corporate and investor – in order to measure progress and accelerate the transition to a sustainable global economy. Following the success of the event, A4S will continue work with the finance and accounting community to support the integration of sustainable development into decision making. The ABN are developing materials to support awareness raising with their members as a core project this year.
TCFD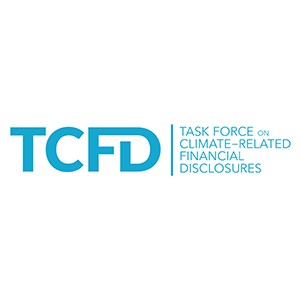 Climate change is one of the biggest social and economic risks the world faces today. Companies and investors are already being affected by the transition to a net zero carbon economy and the physical impacts of climate change, the effects of which will only increase over time.
A4S played a critical role in the creation of the FSB Task Force on Climate-related Financial Disclosures (TCFD) by convening a meeting chaired by His Royal Highness The Prince of Wales to explore the links between climate change and financial stability, and the need for improved disclosure in response.
The TCFD recommends a framework for disclosing climate related risks and opportunities, going beyond current practices in two significant ways:
inclusion in mainstream financial filings; and
using scenario analysis to inform business strategy.
The TCFD recommendations were published in June 2017 and can be downloaded via:
Consistent adoption of the recommendations will lead to effective measurement and improved company resilience; informed decisions by investors; and better evaluation of risks and exposures by lenders, insurers and underwriters.
Successful adoption relies on Chief Financial Officers (CFOs) leading on implementation of the recommendations, accounting bodies guiding their members, and the investment world acting on the disclosures made.
A4S is working with these key groups to share knowledge and help overcome the challenges faced. To this effect, A4S has supported adoption of the recommendations by bringing together three key groups to sign Statements of Support for the TCFD recommendations:
CFOs
CEOs of Accounting Bodies
Chairs of Pension Funds
Decision Making
A4S aims to transform financial decision making to enable an integrated approach, reflective of the opportunities and risks posed by environmental and social issues.
Essential Guide Series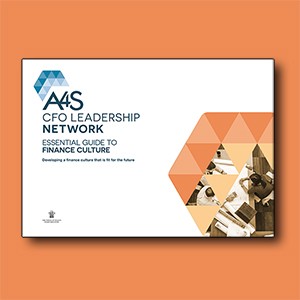 Developed by A4S's CFO Leadership Network to help the finance and accounting community address the practical issues of integrating sustainability into their business processes and decisions. Each guide provides practical guidance, knowledge and case studies on embedding sustainable decision making into core finance processes, for example capital expenditure, strategic planning, and risk management.
This work continues through the projects undertaken by the CFO Leadership Network. The Network is looking at each area of finance function activity to identify how positive business returns can be achieved through integration of environmental, social and economic considerations.
There are currently six guides available on our knowledge hub:
Managing Future Uncertainty
Finance Culture
Strategic Planning, Budgeting and Forecasting
Capex
Natural and Social Capital Accounting
Social and Human Capital Accounting
Enhancing Investor Engagement
The following are in development or to be launched soon:
Engaging the Board and Senior Management
Integrating Management Reporting
Incentivizing Action along the Value Chain
Debt Finance
CCLI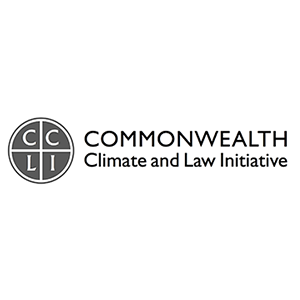 CCLI examines the legal basis for directors and trustees to take account of physical climate change risk and societal responses to climate change under prevailing statutory and common (judge-made) laws. In addition to the legal theory, it aims to undertake a practical assessment of the materiality of these considerations, in terms of liability, and the scale, timing, probability of this and the potential implications for company and investor decision making.
A4S has worked with the partners to develop a series of symposia in the UK, South Africa, Canada and Australia.
CCLI aims to commission and undertake a wide range of research, engagement, and outreach activity across these four countries and also in other Commonwealth countries (e.g. India, Pakistan, Nigeria, Malaysia, Singapore, New Zealand etc), non-Commonwealth common law jurisdictions ex-US (e.g. Hong Kong), British Overseas Territories (e.g. Bermuda, British Virgin Islands, Cayman Islands etc), and British Crown dependencies (Guernsey, Isle of Man, and Jersey). Many of these jurisdictions are major financial centres and/or have significant fossil fuel reserves.
The CCLI is led by the Stranded Assets Programme at the Smith School of Enterprise and the Environment (Oxford University), A4S and ClientEarth.
Find out more about:
The Commonwealth Climate and Law Initiative (CCLI)
Smith School of Enterprise and the Environment
A4S Reports and thought leadership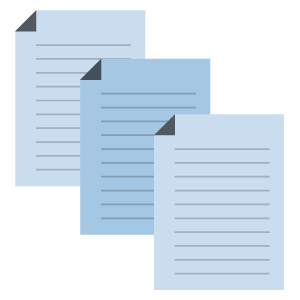 Beyond the Essential Guide series, A4S has created and participated in a large number of reports.
From the original Accounting for Sustainability report in 2005 to the recent Financing our Future report, A4S has developed a wide range of thought leadership since our inception. A4S has also created blogs, articles in media publications and videos to help push the conversation and inspire action.