Our Journey: The Accounting Bodies' Road to Net Zero
In October 2021, the chief executives of 14 A4S Accounting Bodies Network (ABN) members signed a commitment to achieve net zero greenhouse gas (GHG) emissions within their own organizations as soon as operationally possible, as well as to provide support for their members to do the same. They share here their combined experience to help others implement their own net zero GHG emissions pathways.
These experiences demonstrate how the operations of the accounting body signatories are changing to progress their net zero ambition. They highlight a range of issues the accounting bodies have had to consider and resolve on their collective journeys. Other organizations will also be considering similar issues as they embark on their own journeys. They include:
Calculating, disclosing and reducing GHG emissions, including identifying and measuring scope 3 activities, agreeing the pathway to take to do this and measuring the emissions footprint of events.
Operationalizing the process such as defining the scope of the journey, selecting a baseline year, setting targets and taking staff along the journey with you.
Deciding ownership of the net zero journey and considering where to focus attention first, including whether or not to use offsets.
The experiences below do not show an exclusive list of initiatives taken by the members, rather a collection of stories which show how different initiatives and decisions were made within regional contexts towards a global aim. ABN members are united in their support for their net zero commitment, and these experiences reflect the challenges met and the views and approaches taken whilst providing a rich collection of material for others to use.

As the ABN net zero journey continues, more experiences have been shared to highlight how accounting bodies are supporting and training the collective membership for their own net zero pathways. In addition, the net zero GHG emissions pathways of each accounting body signatory will be linked here when published, which will further explain their commitment to net zero and the journey pledged to get there.

Calculating, disclosing and reducing GHG emissions
Including identifying and measuring scope 3 activities, agreeing the pathway to take to do this and measuring the emissions footprint of events.
"To support our commitment to achieve net zero greenhouse gas emissions, I am proud of CPA Australia's recently announced Net Zero Emissions Pathway. This pathway forms an integral part of our Environmental, Social and Governance (ESG) strategy as well as CPA Australia's organisational strategy 2022-2027.
The pathway maps out the steps we will take now and into the future to achieve net zero emissions by 2050, or sooner, within our organisation. It also includes the steps we will take to assist members, employees and other stakeholders to improve sustainability and reduce greenhouse gas emissions.
Our Net Zero Emissions Pathway encompasses CPA Australia's actions with respect to transitioning to green energy, reducing waste and improving energy efficiency in our places of work, tracking emissions generated through travel and in our supply chains, and promoting sustainability as a principal component of financial reporting."
Merran Kelsall, President and Chairman of the Board, CPA Australia
"Climate change is more than an environmental risk – it's also an economic risk. At CPA Australia, we believe that accountants and finance professionals have an important role to play in helping to manage this risk. CPA Australia is committed to continue working with governments, regulators and other professional bodies to advocate for policies that address environmental risks."
Andrew Hunter, CEO, CPA Australia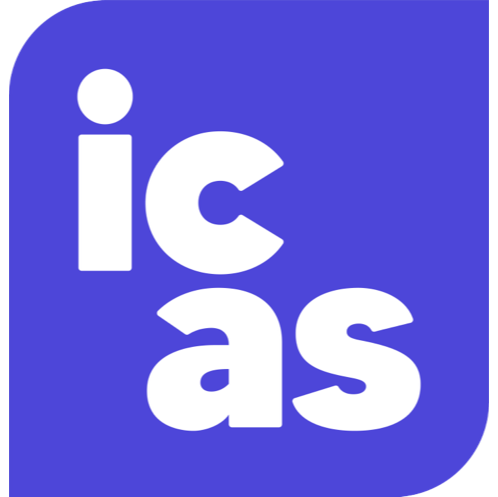 "ICAS is determined to put sustainability at the heart of everything that we do – from the education we provide to our students, to championing action on the climate crisis with our 23,000 members around the world. We are also committed to reaching net zero greenhouse gas emissions for our organization at an operational level. Chartered accountants can – and should – have a transformative role in the transition to a net zero economy. From working with their clients on strong corporate governance, to sustainable decision making, accountants are essential to helping organizations achieve their climate change and net zero ambitions and building a more sustainable world for future generations."
Bruce Cartwright CA, CEO, ICAS
"The accountancy profession has a vital role to play in helping to tackle the climate crisis, and in the development of responsible and ethical business on the whole. ICAS is committed to using our profile and network to bring together key figures for debate and discussion, as we did at our recent sustainability reporting summit. We will continue to provide practical insights to our members and students, as well as sharing our learnings as we roll out our own net zero transition plans. By working together, collaborating on ideas, and aligning approaches, we can expedite the decarbonization of the economy that is so urgently needed."
Bruce Cartwright CA, CEO, ICAS
"Now that climate change has become a material risk factor threatening the sustainability of society, economy, and the ecosystem of our planet, it is an urgent issue that the entire world should address together. To meet the very challenging Paris Agreement goal of reaching net zero carbon emissions by 2050, major countries in the world have announced a 2030 goal as a stepping stone that will lead to the achievement of the ultimate 2050 goal. Japan, for instance, announced at the Climate Summit held in April 2021 that by 2030 it aimed to reduce GHG emissions by 46% compared to 2013 levels. We should all understand that meeting 2030 goals with collaborative efforts by the entire society is an essential milestone to achieving the Paris Agreement goal, and the JICPA is no exception. We are called on to actively get involved in these efforts, and therefore are fully committed to helping build a sustainable and prosperous society."
Tetsuya Mogi, Chairman and President, JICPA
"Accountants have an important role in the green shift. Today's accountant does more than produce accounts and report figures to the authorities. She advises management and ensures profitability and efficient business management – also when it comes to sustainability. Accounting Norway uses its voice to make the daily lives of accountants and their clients easier. With Norwegian business and an entire industry behind us, we also put the spotlight on rules that prevent the transition to a circular economy and a sustainable society. The responsibility is great. And we take that responsibility."
Rune Aale-Hansen, CEO, Regnskap Norge / Accounting Norway
"Leading accountancy firms within sustainability and members of the Accounting Norway Sustainability Forum have committed to assisting their customers with their sustainability transition. The accounting industry assists 70% of Norwegian businesses with accounting and consultancy. The potential for a successful green shift is enormous now that the industry is committed to helping customers identify and achieve their sustainability goals."
Rune Aale-Hansen, CEO, Regnskap Norge / Accounting Norway
Operationalizing the process
Such as defining the scope of the journey, selecting a baseline year, setting targets and taking staff and stakeholders along the journey with you.
"Climate change is a pressing issue, and one that profoundly affects all individuals and businesses. As a leading professional organization, the HKICPA is committed to empowering our members and wider group of local stakeholders to contribute to the climate agenda as well as to accelerating our own Net Zero pathway."
Margaret W.S. Chan, Chief Executive and Registrar, Hong Kong Institute of Certified Public Accountants
"The HKICPA is dedicated to equipping its members and Qualification Programme students with the essential skills, knowledge, and resources necessary to thrive in a world transitioning towards a decarbonized economy. By providing our members with the right tools to make environmentally conscious decisions, accounting bodies can play an instrumental role in building a sustainable future that benefits not only the profession but society as a whole."
Margaret W. S. Chan, Chief Executive and Registrar, Hong Kong Institute of Certified Public Accountants
"Climate change is a non-financial risk that is no longer an issue on the horizon, it's here and now. CA ANZ is committed to equipping members to meet these new challenges. As customers and investors increasingly consider sustainability in their decision making, the accounting profession is well placed to support a just transition."
Ainslie van Onselen, CEO, Chartered Accountants Australia and New Zealand (CA ANZ)
"Chartered Accountants understand that ESG risks, such as climate change, can have a big impact on businesses and global economies. CA ANZ is committed to equipping members to meet these new challenges, offering a range of support, including our CA Sustainability Community, our playbooks, sustainability tools and resources, and a micro-course. As customers and investors increasingly consider sustainability in their decision making and reporting, the accounting profession is well placed to support a just transition."
Ainslie van Onselen, CEO, Chartered Accountants Australia and New Zealand (CA ANZ)
"Committing to become a net zero organization is a major step for AICPA & CIMA. For the past several months we have been working diligently to develop our strategy and a viable pathway to achieve our net-zero objectives. We have begun work towards establishing a baseline, from which we can then apply an achievable timeframe to follow through on our commitment. This will continue to be a significant undertaking, but every organization must do its part to help mitigate climate-related and environmental risks so everyone in society benefits."
Scott Spiegel, CPA/CITP, CGMA, CFO, Association of International Certified Professional Accountants
"As we move closer to global sustainability standards, there is high demand for accounting and finance leaders who can successfully navigate this dramatic shift to greater organizational transparency beyond traditional financial metrics. Our new programmes will give key players in this transformation the skills they need to build trust with stakeholders and provide consistent, comparable information to develop strategies and shape decisions related to sustainability, including how to address issues such as climate change and environmental impact."
Andrew Harding FCMA CGMA, CEO of Management Accounting, Association of International Certified Professional Accountants

"One thing is clear; accounting bodies will not be immune from the same challenges and ongoing learning as other organizations. CPA Canada is well on its way to developing a net zero pathway – a step that, combined with the efforts of other accounting bodies, will contribute to the delivery of a greener and more resilient economy."
Paul Havey, CFO, CPA Canada
"Sustainability is a key priority for the CPA profession. In addition to taking decisive actions to reduce our own carbon footprint, CPA Canada is committed to inspiring and empowering Canadian CPAs and business leaders with the knowledge and skills they need to better manage, account for, and report on their climate action plans and targets."
Pamela Steer, President and CEO, Chartered Professional Accountants of Canada
"Making these commitments is important to create positive business change – and professional accountants are core to this. They are in a unique position to drive good business decisions with positive impacts on sustainability, including on climate action, in the organisations they lead and work for. ACCA is proud to support these commitments and play our part."
Helen Brand OBE, Chief Executive, ACCA
Prioritization, deciding ownership and considering offsets
"Climate change is the single most important challenge the world faces and fundamental action is necessary to tackle it. We were the first major professional body to become carbon neutral and have brought in measures to help us reach net zero. Since 2015, our internal initiatives have already reduced our carbon footprint by 20% – with a continuing downward trajectory. We will continue to look for ways to minimise our carbon footprint, guide our members on their own net zero journeys and support global action."
Michael Izza, Chief Executive, ICAEW
"We recognize that making our planet more sustainable is the single biggest challenge we all face. Chartered Accountants are business and finance leaders, we're strategists and problem-solvers, advising organizations or working at their heart in almost every sector imaginable. This means that we are uniquely placed to provide the guidance and leadership that is needed to tackle climate change and achieve net zero."
Michael Izza, Chief Executive, ICAEW
"This Institute is committed to substantially reducing carbon emissions in our own activities; we are already decarbonizing our Scope 1 and 2 emissions and have put in place a roadmap for the future."
Barry Dempsey, Chief Executive, Chartered Accountants Ireland
"The accountancy profession will play a significant and vital role in achieving climate change mitigation and adaptation, but many accountants are unsure where to start. We have an immediate responsibility to equip our members to take action through our education and advocacy work on their behalf."
Barry Dempsey, Chief Executive, Chartered Accountants Ireland
"At AAT we recognize the vital role that accountants play in reaching net zero, and that their education and skills are key to their ongoing relevance. As an organization, we will continue to work with our members to provide the qualifications and CPD that they need to drive sustainable change in all businesses and economies."
Sarah Beale, CEO, AAT