Verizon Green Bonds Contribute to Climate Goals and Commitment to Diversity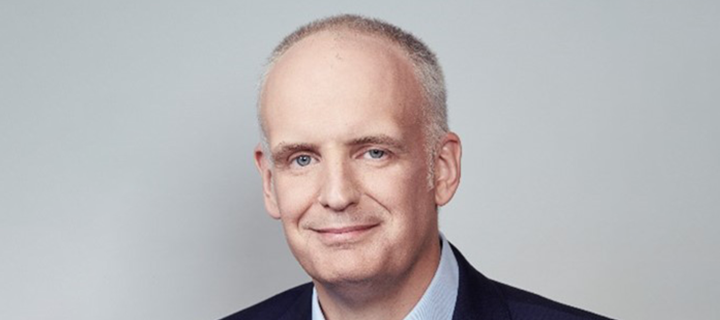 This blog was written by Matt Ellis, Executive Vice President and Chief Financial Officer of Verizon
The last eighteen months have been tumultuous to say the least. COVID-19 has jeopardized the health of our communities and widened the wealth inequality gap, and climate change continues to affect the wellbeing of humans and the world around us. At Verizon, we believe that we have a responsibility to leverage our technology, operations and employees to help move the world forward. We have set ambitious environmental and social impact goals, including achieving net zero emissions in our operations by 2035. As one of the largest US companies, Verizon has committed to being part of the solution.
To help finance our efforts to achieve our sustainability goals, Verizon has become a US market leader in green financing, issuing three green bonds totalling US$3 billion since 2019. Our second green bond was allocated entirely to long-term virtual power purchase agreements (VPPAs) which support the construction of solar and wind power facilities that will bring new renewable energy to our power grids, and we intend to allocate the third green bond to further renewable energy investments as well. The adoption of our Green Financing Framework and publication of our Green Bond Reports detailing the allocation of our previous green bonds have given our investors confidence in our commitment to deliver on our sustainability goals, resulting in oversubscriptions for our third green offering of approximately five times with a "greenium" on our pricing of 10bps or more.
Working with diversity, equity and inclusion firms (DEI) has long been embedded in Verizon's approach to selecting underwriters on debt capital market transactions and to further our commitment to social progress. In addition to environmental progress, we engaged DEI firms to lead the last two green bond issuances, sharing equally in responsibilities and economics with the large investment banks. As we continue to demonstrate our leadership in the debt capital markets, we strive to improve the share of fees paid to DEI firms and to elevate their roles and responsibilities, providing more meaningful economics as well as distribution opportunities to these firms. This enables the DEI firms to support multiple and larger transactions in the market, hire and promote people from underrepresented groups, including through internship programs, and invest in their communities, including by partnering with non-profit organizations. We have also committed to being more selective with our bulge-bracket banks as we updated our Green Financing Framework requiring banks to meet specified criteria to be eligible to participate as an underwriter on our green financings. These updates include having a core mission of promoting diversity, equity and inclusion.
As I reflect back on when we were setting our goal to deliver at least 10% of our total debt capital markets fees to DEI firms, and with our strong commitment, I am elated to report that we have achieved over 13% as of September 2021, paying approximately US$20 million in fees to DEI firms, including US$4.5 million in connection with the issuance of our third green bond and our record setting US$14 million in transaction fees in connection with Verizon's recent US$25 billion issuance to fund our C-Band spectrum investment.
We have made such great progress but there is still work to do. We hope our actions continue to inspire other corporates to do the same to amplify DEI and renewable progress.