Greenify: using green walls to cool our cities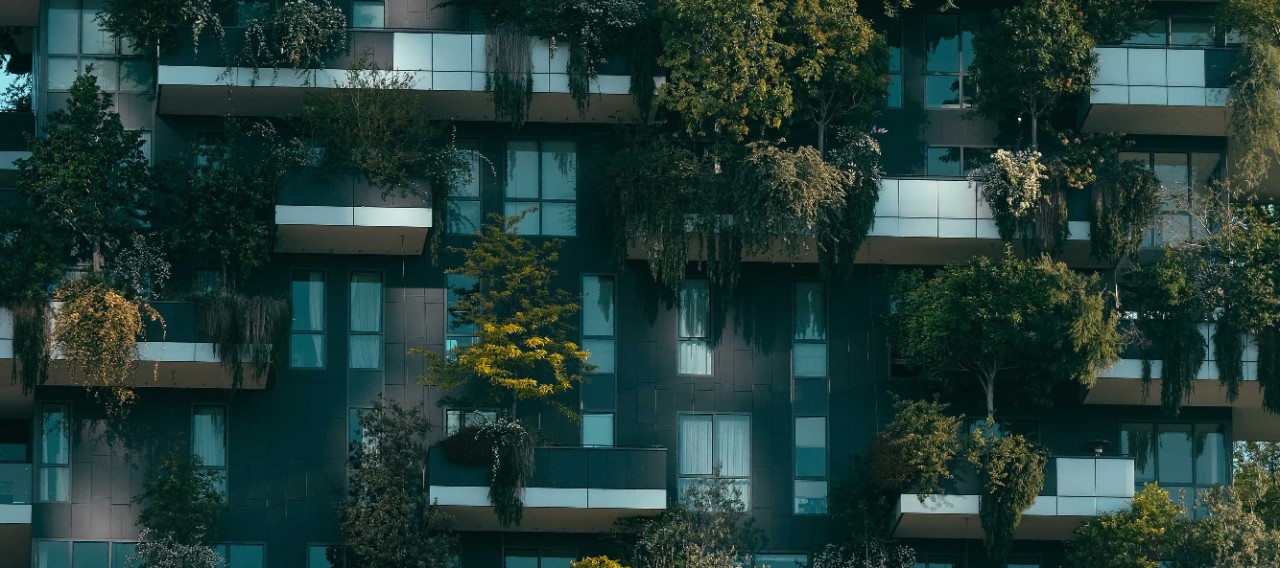 This blog was written by Team Greenify, the winning team from the 2023 A4S International Case Competition. In this year's contest, we challenged students to identify ways to scale up nature-based solutions, in an impactful and resilient way. Team Greenify is from Nanyang Business School, Singapore: Vaibhav Sharma, Johannes Schaedler, Audrey Yip, Dan Ng, and A'arif Farouk.
What is the heat island effect?
One of the biggest problems we are facing today is global warming, which has led to an increasing need to cool our cities. This results in a vicious cycle as the increase in electricity and refrigerant usage, required for cooling, further contributes to global warming. To break this cycle we need to reduce the need for cooling in cities, lower our energy consumption, and slow down global warming.
As our global temperatures rise, they also contribute to the urban 'heat island effect'. This is the phenomenon where cities and urban areas become significantly warmer than surrounding rural areas, due to human-made surfaces (such as asphalt and concrete) absorbing and re-radiating more heat than natural surfaces (vegetation). The heat island effect can exacerbate the impacts of global warming, leading to higher energy consumption, increased air pollution, and negative health effects for people living in urban areas.
How do green walls help?
Through the A4S International Case Competition, our team Greenify proposed scaling up the use of green walls as a nature-based solution. Green walls help lower temperatures through evapotranspiration, which is the combination of water evaporating into the atmosphere and plants' transpiration within these living walls. Green walls also lower surface temperatures and lower transmitted radiation inside buildings, resulting in lower net energy consumption. Green walls have been found to reduce temperatures by up to 5°C in certain climates, resulting in energy savings of up to 40%. By harnessing the power of plants, we can create a more sustainable and natural way to cool our buildings and protect our planet.
What is unique about Greenify?
Based on research, the biggest roadblock in implementing green walls, aside from technical expertise, is the high upfront capital expenditure involved. To overcome this, our business case proposed raising funds from institutional investors that are committed to fight climate change and the biodiversity crisis. We would then use these funds to offer real estate owners green walls with zero upfront costs. In exchange, the asset owner commits to return 80% of the energy savings for the next ten years. This provides an attractive value proposition:
Real estate owners benefit from instant energy savings, improved sustainability metrics and an upgraded visual appearance.
Green walls are feasible for saving energy in theory and in practice. Singapore, where we intend to launch Greenify, already features an ecosystem of contractors experienced with green walls.
Lastly our project is economically viable as it reduces cooling needs: the biggest consumption factor in many buildings. This creates a win-win situation for both investors and asset owners by sharing the savings from the green wall installation.
What does the future look like?
Our business case included an aim to measure success through a mix of financial as well as non-financial key performance indicators. Our pilot fund would aim to target 25 buildings in Singapore (and beyond) and generate an internal rate of return (IRR) of roughly 11% for our investors, while saving over S$10 million in energy costs. We would also measure other criteria including aesthetic improvement, Air Quality Index (AQI) improvements, and real estate value appreciation, in order to paint a more holistic picture for our stakeholders.
Through Greenify's business case we would be committed to building a better future for the world with its rising urban population. For far too long, gardens have been thought of as just an add on to our cities. Now it is time to turn our cities back into gardens.

About the A4S International Case Competition (A4SICC)
The A4SICC asks students to create ideas that will solve sustainability challenges and shape the businesses of the future.
The A4S International Case Competition provides an opportunity for students from leading business schools across the globe to create a team and take part in a challenge to develop new, disruptive business and finance models which solve sustainability challenges and create the businesses of the future. Last year's competition concentrated on technological solutions that would add value to businesses by addressing sustainability concerns; whilst this year's case focuses on scaling up sustainable financing.
You may also be interested in...