S&P GLOBAL, MARS AND MOODY'S JOIN USA CFO LEADERSHIP NETWORK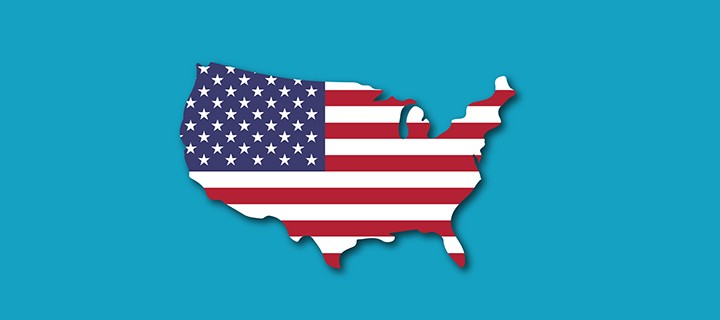 Today (26th September 2019) we held the US East Coast launch of the A4S CFO Leadership Network. Salesforce and Mars hosted the event at the Salesforce Tower in New York City.
The event marked the second stage of the launch of the Network in the US with S&P Global, Mars and Moody's joining as founding members alongside the eight CFOs announced at the West Coast launch in April. The global Network now represents combined total assets of $2.4 trillion.
The CFO Leadership Network brings together Chief Financial Officers from large global organizations. Members work together to embed environmental and social considerations into strategy and business processes. The Network currently has chapters in Europe, Canada and the USA, with at least one member operating in 200 countries and regions around the world. It is the first grouping of its kind globally.
At the launch, Jessica Fries, A4S's Executive Chairman, said, "CFOs play a vital role in shaping a sustainable economy. I am delighted to welcome the new US members of the A4S CFO Leadership Network, CFOs who have committed to taking action to help make sustainable decision making business as usual. Climate Week underlines the urgent need for action. We need all business leaders to respond."
Ewout Steenbergen, Chief Financial Officer, S&P Global stated, "At S&P Global, our purpose is to harness the power of essential data and insights so that our customers can make decisions with conviction. To facilitate long-term, sustainable growth, it is imperative to analyze the environmental, social and governance (ESG) performance of companies and examine how activity in the markets influences the world in which we live. I look forward to collaborating with other global leaders in the A4S CFO Leadership Network to share insights and identify ways to further integrate ESG considerations into our business strategy, processes and analytics."
On joining the Network Mark Kaye, SVP, CFO, Moody's Corporation said, "One of the defining challenges we face as business leaders is to embed social and environmental sustainability into our core business strategies and operational processes. I joined the A4S CFO Leadership Network because it provides an outstanding forum for sharing ideas and best practices, giving us all an opportunity for shared success in this important area."
Claus Aagaard, CFO, Mars inc. commented, "As finance experts, we have the skills and knowledge to demonstrate the value creation that comes from sustainability efforts, to articulate progress beyond mere profit. We must recognize the communities in which we operate, those that make up our global supply chains, regulators, consumer-citizens and employees, and our ability to operate profitably depends on them. I'm looking forward to coming together with my finance colleagues to challenge ourselves on all of these topics."
The event included a panel on the role of finance in making sustainable decision making business as usual, and provide an opportunity to learn more about A4S and the Network.
Full list of members:
Mark Hawkins, President and Chief Financial Officer, Salesforce
Claus Aagaard, Chief Financial Officer, Mars
Andrew Bonfield, Chief Financial Officer, Caterpillar
Scott Herron, Senior Vice President and Chief Financial Officer, Autodesk
Mark Kaye, SVP, CFO, Moody's Corporation
Zane Rowe, Executive Vice President and Chief Financial Officer, VMWare
Harmit Singh, Executive Vice President & Chief Financial Officer, Levi Strauss & Co
Ewout Steenbergen, Chief Financial Officer, S&P Global
Keith Taylor, Chief Financial Officer, Equinix
Robin Washington, Executive Vice President and Chief Financial Officer, Gilead Sciences
Warren Zaccaro, Executive Vice President, Chief Financial Officer, Securian Financial