From doom to bloom – should organizations aim to be nature positive?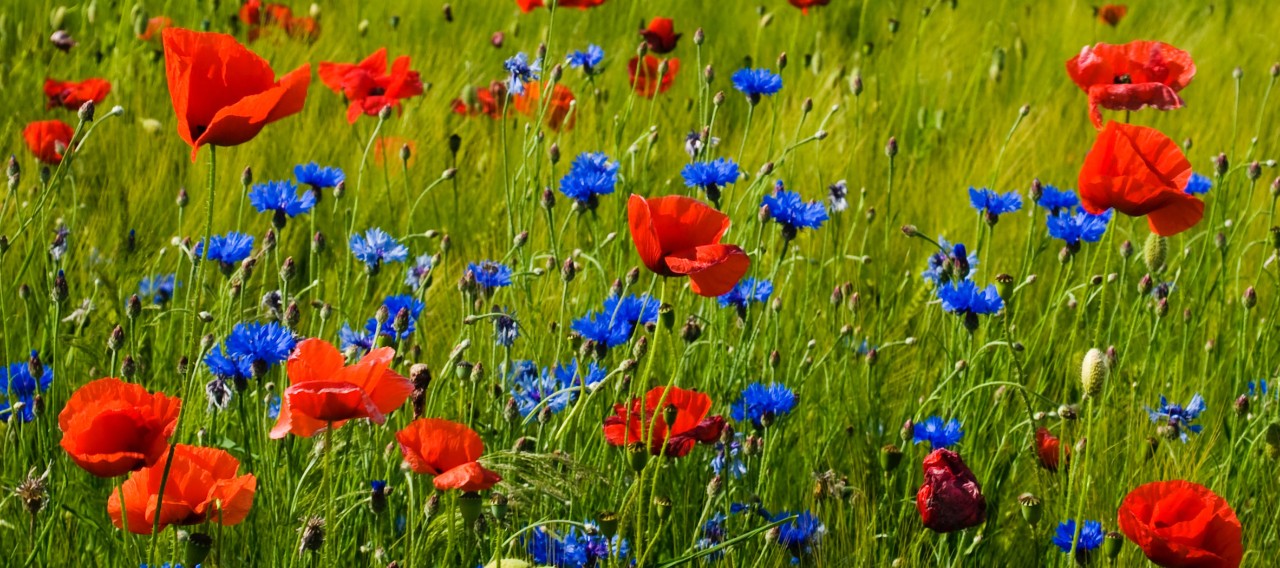 More than half of the world's GDP is moderately or highly dependent on nature and the services it provides.[1] At present, however, both positive and negative impacts on nature and biodiversity from business activities are largely excluded from consideration in the financial system. This failure to value and protect nature is leading to a collapse in ecosystems, ecosystem services and biodiversity upon which we, and the economy, depend. Unless urgent and significant action is taken, we are facing an existential risk.
The world's finance and accounting community has a key role to play in reversing this trend. However, many finance professionals struggle to understand their role and the actions they should take. The A4S Finance Leaders' Sustainability Barometer showed that almost half of respondents felt their organization had made little or no progress in mitigating the risk of biodiversity loss and depletion of natural resources.
The international and regulatory community are increasingly focused on nature, recognizing the importance of tackling nature loss in order to meet climate goals as well as the risks posed by a collapse in ecosystem services. Following the Global Biodiversity Framework agreed at the UN COP15 Biodiversity Conference, we will see more national regulation aimed at preserving nature and more policies that encourage the sustainable use of natural resources. A key commitment is that countries have agreed to require mandatory disclosures on nature by large organizations and financial institutions by 2030.
There is an ever more compelling case for action, as the understanding of our economic dependence and impact on nature deepens, and a growing toolbox of resources is developed. Following the wave of net zero commitments, setting a nature positive target is likely to become a core business benchmark that boards must consider.
WHY DO WE NEED TO ACT NOW?
The science is alarming. We are consuming around 1.7 times the annual resources of the planet every year,[2] and we are polluting much of what is left. We have already lost 85% of the world's wetlands[3] and one-third of its forests.[4]
This systematic destruction of natural habitats has had a catastrophic impact on the world's biodiversity. We have lost on average more than two-thirds of all mammals, birds, fish, reptiles and amphibians,[5] and scientists tell us that a million species are on track for extinction, many within a few decades.[6] Strikingly, humans, and the animals they farm, now make up around 96% of all mammal biomass on Earth today.[7]
The scientific consensus is that we need to halve emissions and reverse nature loss by 2030 to avoid catastrophic consequences. Businesses, the finance sector and regulators therefore need to work together to move to a nature positive economy as a matter of urgency. In recent years there has been a dramatic shift in business awareness and response to the climate crisis, following a long period of more gradual action. Given the current size and scale of the threat to nature and the risks this presents, though, we don't have time for a slow start in responding to nature loss. Action is needed now.
What does 'NATURE POSITIVE' mean?

Being nature positive means that nature is protected, restored and regenerated rather than degraded. There is some debate about specific definitions, but there is growing convergence in the international community that in practice it means a "global goal to halt and reverse nature loss by 2030 with a view of full recovery by 2050".[8]
The G7 leaders have agreed that "our world must not only become net zero, but also nature positive, for the benefit of both people and the planet".[9] While the UN Global Biodiversity Framework, agreed in December 2022 at COP15, stopped short of committing specifically to a nature positive goal, it does contain ambitious targets to protect 30% of land and sea and restore 30% of ecosystems by 2030 as well as to reduce pollution and plastic waste.
A nature positive world presents opportunities for organizations that are willing to take bold actions to protect nature. Addressing nature-related impacts and interdependencies in value chains increases business resilience, making businesses that do this more attractive to investors and more reliable for consumers. Recent research highlights that investments in nature by businesses could create US$10.1 trillion in business value and 395 million jobs by 2030.[10] This would also pave the way to a nature positive global economy that will be more resilient to future shocks.
Is nature positive achievable by an organization?
While nature positive is a useful and necessary aim, it can be a complex concept to apply to an individual organization. To be truly nature positive, a business or financial institution needs to contribute more to restoring, regenerating and enhancing nature than to harming it, and needs to apply this across its value chains and portfolios.
The scale of the challenge will largely depend on sector, geographic location and the complexity of value chains. Traceability is key, so for organizations with complex supply chains across various jurisdictions it may be challenging to identify reliable metrics, data and measurement frameworks. Becoming nature positive is likely to require significant investment, strategic collaboration and partnerships, and to some degree, business model transformation.
Some organizations are already making nature positive commitments. GSK, for example, has announced its commitment to have a "net positive impact on nature" by 2030. This is supported by specific targets, including to have a "positive impact on biodiversity at all [GSK-owned] sites by 2030".[11]
Although there is still debate about the definitions and metrics to use, it is important that organizations act now towards becoming nature positive in order to achieve a more resilient business model and support a more resilient economy. Organizations should start work to reduce their negative impacts on nature (from pollution, ecosystem conversion and resource exploitation) and increase positive outcomes (nature restoration both within their direct operations and their value chain). They can then highlight their contribution to the shared goal of a nature positive economy by 2030. Taskforce on Nature-related Financial Disclosures (TNFD) include measures of change, to recognize positive business contributions to nature and incentivize new business models aligned to nature positive outcomes.
A nature positive economy will also require wider transformation of sectors and markets. This means that there is an important role for governments, regulators, standard setters and industry bodies in creating an enabling environment.
What targets should I set on nature?
Any overarching aim to contribute to a nature positive future should be supported by detailed individual targets.
The specific targets you chose will depend on a detailed analysis of your key impacts and dependencies on nature. Ideally, these should be science-based. It is also important that the targets can be built into the annual reporting cycle and assured. The Science Based Targets Network (SBTN) is developing methodologies for organizations to use to help set robust and verifiable targets based on the organization's priorities. SBTN's approach is similar to that of the Science Based Targets initiative, which is focused on climate.

Many organizations are working at speed to develop the necessary tools for business and finance to set targets on nature, but this is still an emerging area. A recent assessment by the World Benchmarking Alliance showed that while 50% of companies in their Nature Benchmark have set targets to reduce greenhouse gas emissions, only 5% had carried out a science-based assessment looking at the impact of their operations and business model on nature and biodiversity.[12]

­When setting your targets keep in mind that the nature and climate crises are two sides of the same coin – we cannot solve either in isolation. Crucially, nature-based solutions will also be an important tool to help solve the climate crises and could help deliver around one-third of the net emissions reductions needed by 2030, as well as enhancing biodiversity and providing other important co-benefits in climate adaptation and ecosystem services.[13] Similarly, climate change is one of the top five drivers of biodiversity loss. It therefore makes sense to consider climate and nature together when developing corporate strategies, in decision making and reporting frameworks, and to understand any trade-offs.
What steps can I take to move towards being nature positive?
Although a full suite of tools is still being developed, some measurement frameworks and reporting methodologies already exist. While they aren't perfect, these can help you to make a start. The four steps summarized below can help provide a structure for your organization to get started immediately:
Assess – measure and value your nature-related impacts, risks and opportunities, and dependencies.
Commit – use science-based targets and update your governance arrangements.
Transform – update your decision making, strategy and business models.
Disclose – provide information to investors and wider stakeholders.
Read more detail on how to take these steps and use our maturity map to assess your maturity against each of these areas >
[1] World Economic Forum (2022), Nature Risk Rising
[3] IPBES (2019), Global Assessment Report on Biodiversity and Ecosystem Services
[4] World Economic Forum (2022), Here's how the Earth's forests have changed since the last ice age
[5] WWF (2022), Living planet report 2022
[6] IPBES (2019), Global Assessment Report on Biodiversity and Ecosystem Services
[7] Bar-On et al. (2018), The Biomass Distribution on Earth
[8] Business for Nature (2022), How Business and Finance Can Contribute to a Nature Positive Future Now
[9] G7 (2021), G7 2030 Nature Compact
[10] World Economic Forum (2020), A Blueprint for Business to Transition to a Nature-positive Future
[11] GSK, Our Sustainability Goals and Targets
[12] World Benchmarking Alliance (2022), 2022 Nature Benchmark
[13] World Economic Forum (2021), Consultation: Nature and Net Zero
You may also be interested in...