Can Accountants Save the World?
The role of finance is shifting. More and more businesses are redefining their strategies in order to remain resilient and prosperous against the backdrop of a changing climate, societal pressures and a growing global population.
In order to do this, businesses are looking to their finance teams to have the skills to identify and understand a wider set of data and provide additional insight.
As the Sustainability Supporter of this year's World Congress of Accountants (WCOA), we are asking our fellow accountants if they think they really can save the world.
Ahead of WCOA, we have asked four representatives for their thoughts on the UN Sustainable Development Goals (SDGs) and what this means to them.
If you are attending WCOA and would like to find out more join our 'Can Accountants Save the World?' workshop, or visit us at stall 32.
To see the responses, click on the tabs below.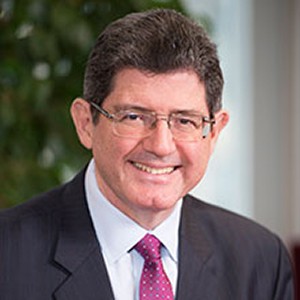 Joaquim Levy, Managing Director and World Bank Group Chief Financial Officer
Q. Why are the SDGs so important to accountants and finance professionals?
A. The financial sector plays a crucial role in the transformational choices required to achieve the SDGs as investors are increasingly driven to asset classes that observe sustainability principles. We need to use the power of collective actions to incorporate principles of long-termism and sustainability in the way markets operate. Greater disclosure and enhanced reporting on business activities affected by climate change will inform the right economic incentives, policy measures, and regulatory frameworks to support sustainable growth.
Q. Which SDG is most important to you?
While the effort required might vary across countries, our level of ambition applies equally to all SDGs.
Q. How can accountants play a role in helping to achieve the SDGs?
A. Attracting more private capital to fund the adaptation and mitigation efforts required by climate change requires integrating new dimensions of value creation into corporate reports, a major venue for the accounting profession to promote sustainable investment. Integrated reporting encourages practice of finance and business activities focused on strategic fundamentals that help reward long-term benefits from sustainability (rather than short-term gains). The accounting profession is also important to mobilize domestic resources; trust in financial reporting, and increasingly in broader measures of corporate value, deepens capital markets and channel domestic savings to financial instruments that will help fund the investments necessary to achieve the SDGs.
Q. What is your organization doing to help meet the SDGs?
A. The World Bank Group has the objective of achieving the SDGs by 2030, which is essential to transforming the lives of billions of people by eradicating extreme poverty and raising shared prosperity. As capital market issuer, advisor and financier to sovereign, subnational and private clients in more than 180 countries, as well as an asset owner through our pension plan, we are supporting the transition of developing countries towards greater sustainability and social inclusion. The share of our activities with climate co-benefits has already surpassed our 2020 target, and we are focused on developing climate-smart and quality infrastructure projects that can help countries enhance their resilience.
Q. What is the most important role that A4S plays?
A. The A4S convenes a critical mass of decision-makers that can help create an enabling framework for financial reporting and risk management to support sustainable investment.
Q. Do you think accountants can save the world?
A. Mobilizing finance to tackle climate change requires an all-hands-on-deck approach of the entire finance community – and accountants have a crucial part to provide essential information that allows investors effectively assess risks of corporate behaviour and "reward" actions based on environmental, social, and governance principles.
Rachel Grimes, President, International Federation of Accountants (IFAC)
Q. Why are the SDGs so important to accountants and finance professionals?
A. The SDGs are important to our profession because of our public interest mandate. In fact, the global accountancy profession supports half of the SDGs, including advancing gender equality, advancing climate action, promoting decent work and economic growth and partnering for the goals.
Professional accountants working in the public and private sectors provide an important stewardship role. The profession can be an important partner with organizations seeking to provide value beyond shareholders while positively contributing to societal goals. The effects of professional accountancy is on much more than the balance sheet – our profession provides the language of business and is critical to establish trust between government and citizens when it comes to issues such as taxation and public financial management.
Q. Which SDG is most important to you?
A. Partnerships for the Goals is the most important to me – and it's also the area where our profession plays a key role. Professional accountants help build sustainable and resilient infrastructure for our global economy, but we cannot achieve the SDGs acting alone. Ours is a profession that actively engages in partnership to advance economies at both the national and international level, and that prioritizes building relationships that allow us to set the stage for a more sustainable future.
Q. How can accountants play a role in helping to achieve the SDGs?
A. Accountants believe "what gets measured, gets done", we are committed to using our core skills to deliver value for society, as well as to giving back and volunteering in the community, so any acceleration of the SDGs is welcome.
Developing a future-ready workforce will pay dividends for our collective future. Accountants in academia, professional development organizations and those who are leaders and mentors can work to ensure that the next generation has a quality education that empowers them not only to compete against evolving business mandates, but also to bring innovative and agile perspectives to their work.
Integrated reporting is another area where accountants can drive progress for industry, innovation and infrastructure. Integrated reporting has become the means for organizations to identify and report all relevant areas of value creation, enables companies to tell their story and enhances accountability in decision-making.
Accountants have a critical role in effectively communicating all aspects of performance and contribution to wider societal goals. Delivering this effective communication and transparency on how well governments and companies are performing – beyond the financials – is critical to understanding whether value is being created for a wide range of stakeholders over time.
Q. What is your organization doing to help meet the SDGs?
A. As the voice of the global accountancy profession, IFAC's SDG actions focus on strengthening the accountancy profession in developing economies, driving public sector transparency, and supporting sustainable and resilient organizations. We do this through a focus on integrated reporting and corporate governance, advancing educational opportunities for the next generation of talent, working with our members to raise awareness of the SDGs at a national level, and partnering with other organizations to accelerate development work.
Q. What is the most important role that A4S plays?
A. The most important role that A4S plays is in convening business and other leaders to inspire and motivate contribution to the SDG agenda.
Q. Do you think accountants can save the world?
A. We can save the world – but we can't do it alone!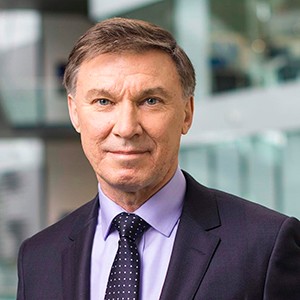 Robin Stalker, A4S Ambassador, and Former Chief Financial Officer, adidas group
Q. Why are the SDGs so important to accountants and finance professionals?
A. Accountants and Finance professionals have the responsibility to guide, measure and report upon the success of the enterprises they are in. Traditionally we enjoy respect and acceptance for our impartiality and fact-based approach. This position of trust is, however, significantly challenged and at risk when one considers the fundamentally narrow, short term, finance focus that most currently have. Indeed, one can argue that the Income Statements and Balance Sheets of most companies are currently false! If, for example, these do not reflect correctly the true costs for the use of Natural Resources or reflect the risks of climate change on the business model, they are miss-stated!
We must as Accountants recognize our professional responsibility to value risks, opportunities and indeed success in a holistic way with a longer term focus. In so doing we are faced with the question then, what indeed is long term success? The UN SDGs provide an excellent framework and methodology for defining this! Through the SDGs we can make success transparent and credible. The goals and the milestones that corporately responsible enterprises choose to pursue, therefore, can be put in context within the SDG framework.
Q. Which SDG is most important to you?
A. Obviously, each of the SDGs is relevant and worthwhile in their own right. For me personally, however, Goal 13, Climate Action is the most important because this addresses the primary existential risk for future generations. In addition, Goal 17 Partnership for the Goals is a call to action for all of us. In each of our roles we have the power and obligation to bring transparency for the consequences of various actions and to facilitate an understanding of the "size of the prize" from diligently pursuing all of the SDGs.
Q. How can accountants play a role in helping to achieve the SDGs?
A. As Accountants and Finance Professionals, we are uniquely positioned to help decision makers prepare for the choices they have to take. This is particularly relevant and impactful regarding resource allocation decisions. Here we show through scenarios the expected impacts of the various alternatives considered. We have the ability and indeed responsibility, to show the long-term impact of the alternatives in terms of the relevant SDGs for the decision being made.
Q. What is the most important role that A4S plays?
A. A4S provides Accountants and Finance Professionals with practical help and encouragement to enable them to embed Sustainability into the normal decision-making activities of the enterprise where they work.
This practical approach, together with peer Group examples not only helps to facilitate greater awareness for Sustainability but also forms the basis for comparability between enterprises.
Q. Do you think accountants can save the world?
A. Of course!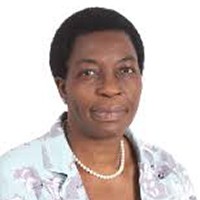 Tracy Mpofu, Group Chief Financial Officer, Econet
Q. Why are the SDGs so important to accountants and finance professionals?
A. Evidently the Sustainable Development Goals (SDGs) are key to accountants and finance professionals because they promote a long term approach to addressing universal global challenges and more specifically help define business indicators useful to ensure going concern and for measuring and reporting an organisations contribution to sustainable development. They are also time bound, foster networking and collaboration between different stakeholders including accountants and, promote innovation and best practices, elements crucial to the accounting profession.
Accountants also strongly believe that businesses that align strategy with international and national priorities stand a better chance to develop business -led innovations for solving the three dimensional elements of sustainable development (vis a vis economic development, social inclusion and environmental sustainability) and build stable societies & markets.
Q. Which SDG is most important to you?
A. SDG 9 – Industry, Innovation and Infrastructure. Building resilient infrastructure, promote inclusive and sustainable industrialization and foster innovation
Most important to me as an accountant professional in the telecommunication , technology and media sectors and crucial to sustainable development is SDG 9 that talks to Industry Innovation and infrastructure. Technology and Innovation coupled with energy efficiencies is key to industrialisation and job creation, all which spur sustainable development and have ultimately a positive impact on other SDGs. In particular latest innovations in cellular services increase connectivity between people, businesses and nations in order to build synergies and foster trade
Example:
Products/services/program: EcoSure, Ecocash, Wi-Fi Kombis, Kwese, Connected Lifestyle, Base Stations upgrades
Q. How can accountants play a role in helping to achieve the SDGs?
A. Accountants sit right at the helm of strategy formulation and at the heart of the decisions that l define the future, hence they need to ensure the building of robust, accountable and fair economies across the globe. Accountants should therefore drive the business focus to sustainable growth by adopting a connected thinking approach in strategy, business model and metrics to ensure transformational initiatives promoting improved performance. They should formulate and demand for key Performance Indicators that measure the impact of transformation in stakeholder value creation through:
Embedding sustainable development in the organisations through influencing the alignment of appropriate SDGs and organisational activities at board level
Engendering an ethical culture within the organisation which facilitates greater transparency
Bringing greater visibility to the impact of the business on society and the environment through integrated reporting
Encouraging innovation to exploit opportunities within SDGs goals in a financially viable manner through the business planning
Q. What is your organization doing to help meet the SDGs?
A. Since the adoption of the Sustainable Development Goals in 2015 as a call to action to work together to end poverty, protect the planet and ensure prosperity for all, Econet immediately recognised that the business has a key role to play in addressing Agenda 2030. Econet began to align intentionally our strategies with SDGs in order to meet our moral, economic, social and environmental responsibility. Realising that our contribution to all SDGs is not equal we identified those that our impact is greatest. We also scaled up sustainability reporting that clearly captures metrics on the business contribution to SGGs. We remain cognizant that, integration of SDGs into our strategy is a journey we will continue to walk as we intensify training and change management to ensure full understanding and participation of all our staff and ultimately link our business sustainability agenda to divisional and individual key performance indicators
Q. What is the most important role that A4S plays?
A. The Prince's Accounting for Sustainability Project (A4S) aims to make sustainable decision making business as usual. It works with the finance and accounting community to:
Inspire finance leaders to adopt sustainable and resilient business models
Transform financial decision making to enable an integrated approach, reflective of the opportunities and risks posed by environmental and social issues
Scale up action across the global finance and accounting community
The support provided for The Finance for the Future Awards is very critical in driving integrated thinking among the participating organisations hence promoting the drive towards sustainable corporates and communities.
Q. Do you think accountants can save the world?
A. Management thinker Peter Drucker is often quoted as saying that "you can't manage what you can't measure." Accountants are responsible for ensuring performance measurements are clearly defined and evaluated in line with sustainability and so have a significant role to play in the realisation of sustainable development goals. In addition accountants and other finance professionals are charged with reporting to external stakeholders hence, they can bring transparency on the impact that organisations are having on society and the environment. By so doing, accountants can bring greater transparency and accountability to organisations over SDGs reporting as well as influence the development of organisational policies that reduce the negative impacts on the environment and society and promote positive economic impact.
Below is an example of the business impact on the top 4 SDGs excluding SDG 9 summarized under question 2.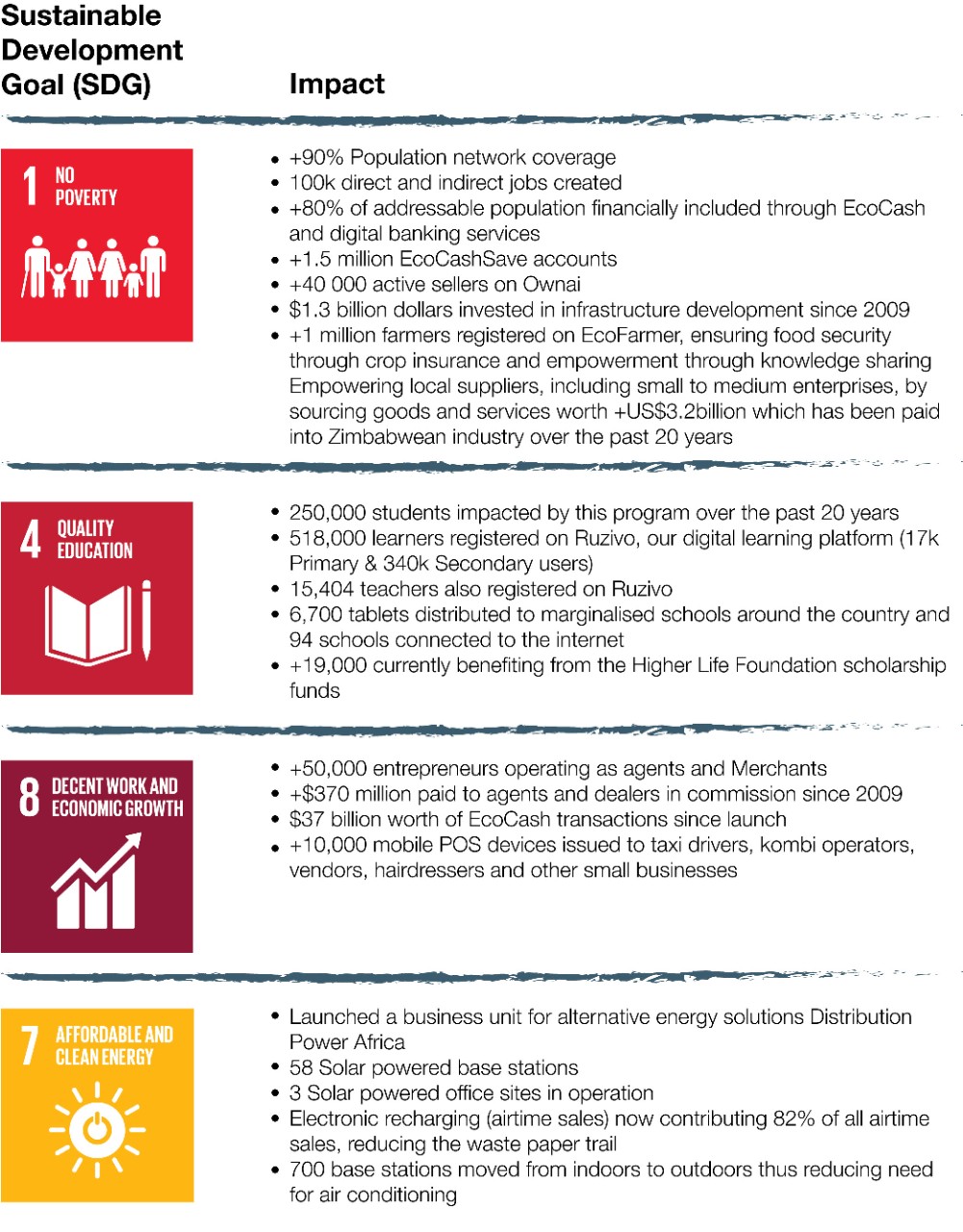 YOU MAY ALSO BE INTERESTED IN...