Seaweed: A safe, efficient, and profitable way to reduce cattle methane emissions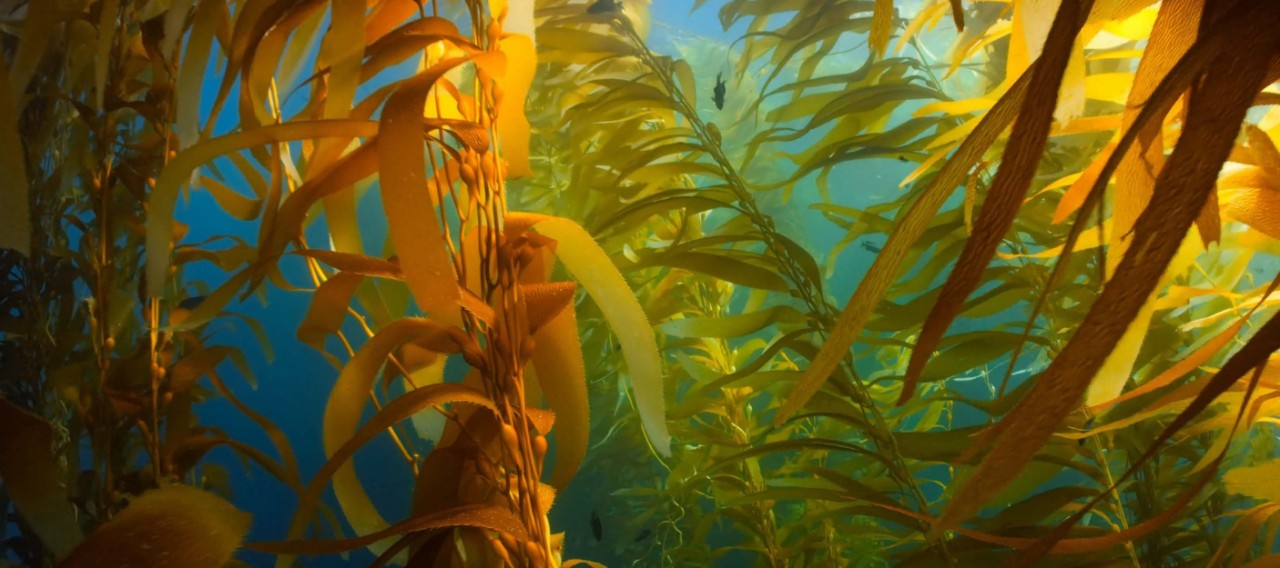 This blog was written by Team Concordia, the winners of the A4S International Case Competition 2022
The Problem:
The agriculture industry contributes over 42% to global methane emissions and cattle are the primary source. The average cow emits around 220 pounds of methane annually, which is roughly equivalent to the annual emissions of two sedans. Methane is 86 times more potent than carbon dioxide and traps significantly more heat within the first 20 years. Given that global efforts are not on track to achieve the Paris Climate goals of limiting the rise in global temperatures to 1.5 degrees, mitigation efforts towards the reduction of methane emissions are critical.
When researching ideas for the A4S International Case Competition, we were focused on not just finding a solution that helped solve the problem of rising global temperatures, but also one that would have immediate impact, be easy to scale and not be capital intensive. Having understood the tremendous benefits and the positive impacts of methane mitigation, we decided to tackle a problem that is steadily gaining worldwide notoriety – cattle methane emissions.
The Solution:
Our research into potential solutions made us aware of a shockingly simple and effective solution: seaweed. Feeding cows a diet that includes a small percentage (anywhere between 1% and 10%) of seaweed reduces methane emissions by up to 60%. Seaweed is a known superfood that helps to reduce methane emissions in cattle due to changes in the digestive process. Furthermore, the benefits of seaweed, like being rich in vitamins, minerals, and omega 3 fatty acids get passed on to the meat ultimately providing healthier beef for human consumption. We proposed the development of a cattle feed additive business called Clean Feed Company that used a proprietary blend of seaweed and probiotic as an additive to existing feed so farmers can, not just minimize their environmental footprint but also improve the quality of their produce.
The Business:
Our business model is as simple as our solution. Clean Feed Company will source seaweed from partner seaweed farms, make its proprietary blend at a facility and then distribute the additive to cattle farmers. To ensure traction, the company will market the value proposition of seaweed and establish business partnerships with farms that are early movers in net zero initiatives and eager to differentiate their products as eco-friendly.
The initial target market is 30 to 45 year-old Quebec beef farmers from the organic segment who raise an average of 150 cows at a time. Their beef products are often sold in farmers markets and high-end grocery stores at a premium to consumers. Over the next five years Clean Feed Company intends to scale the business over two phases:
Phase 1 will focus only on organic farms as a proof of concept to the early majority in the adoption lifecycle.
Phase 2 will see expansion to standard farms. This expansion will see the number of partner farms increase from 10 to 200. The increased demand will also enable partnerships with a large number of seaweed farmer across Quebec, Nova Scotia and British Columbia. Overall, the company expects to generate US$3 million in revenues cumulatively.
Over the five-year period, Clean Feed Company aims to have fed over 65,000 cows, reduced emissions by over 300,000 tons and as mentioned earlier, generated US$3 million in revenues cumulatively.
The Experience:
Throughout this competition, our focus had been on trying to come up with a sustainable, scalable, and profitable solution. Our initial ideas ranged from the outlandish to the comical, but we finally landed on what we believe to be an idea that the four of us can take forward once we complete the MBA program at the John Molson School of Business. The process of building the idea into a business plan challenged us to change our way of thinking and to focus on more than just revenue. It made us more aware of the various ways in which business operations can impact the environment as well as the very real ways a business can make a positive impact when there is a true commitment to do so. Overall, we are very thankful to Rotman and A4S for giving us the opportunity to participate in such a wonderful competition which made us push ourselves to perfect our pitch and collaborate as a team. We thoroughly enjoyed the experience of participating in the competition and we look forward to the possibility of taking this idea forward.
Team Concordia Consulting Group comprises of Laura Fraticelli, Shun Guo, Lorenze Dsouza, and Raul Braganza.
About the A4S International Case Competition (A4SICC)
The A4SICC asks students to create ideas that will solve sustainability challenges and shape the businesses of the future.
The A4S International Case Competition provides an opportunity for students from leading business schools across the globe to create a team and take part in a challenge to develop new, disruptive business and finance models which solve sustainability challenges and create the businesses of the future. Last year's competition concentrated on technological solutions that would add value to businesses by addressing sustainability concerns; whilst this year's case focuses on scaling up sustainable financing.
You may also be interested in...