BURBERRY'S JOURNEY TO CARBON NEUTRALITY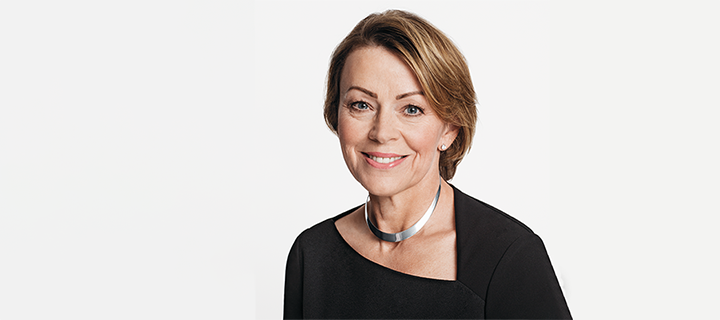 Blog by Julie Brown, CFO, Burberry and A4S CFO Leadership Network Member
Climate change is among the biggest challenges facing society today. As the world looks for solutions, consumers are increasingly expecting companies to take meaningful action to cut their impact on the environment and on natural resources. For me, sustainability has become a real personal passion and I believe it is a critical driver of business success for the long term.
At Burberry we strongly believe in being environmentally and socially responsible. As part of our wider Responsibility Agenda, we set a goal to become carbon neutral in our operational energy use by 2022. We will achieve this important milestone by reducing absolute energy consumption, improving energy efficiency across our operations and switching to renewable energy sources, before offsetting any remaining emissions.
Given the urgency of this issue, we were keen to start making significant changes to our business as early as possible. Pulling a cross-functional team together, with members from Finance, Responsibility and Retail, we developed a business case for the early adoption of renewable energy and set about calculating potential cost savings by region. We then developed a framework for reinvesting the financial gains we would make – primarily through installing LED lighting and making behavioural changes such as switching off unnecessary equipment – into the procurement of more renewable energy across the region.
The next step was to realize these potential cost savings by improving energy efficiency in our stores.
To help us do this, we established an internal network, or Retail Responsibility Champions, focused on helping to drive continuous energy reductions. The network consists of retail associates who are passionate about sustainability and keen to take on this extra environmentally focused role. To start with, the network included champions from 15 of our larger stores in our EMEIA region, but we are looking at expanding the network to other stores and regions. Marco Gentile, Burberry's President EMEIA, recently ran an awards and knowledge-sharing session to recognize individual and store-level efforts and to increase awareness and engagement across our wider retail network.
The development of a model to reinvest savings into renewable energy procurement, supported by a truly cross-functional effort and the strong commitment of our regional leads and retail champions, means we are now carbon neutral across the Americas region, EMEIA Retail and our UK operations. An achievement I am very proud of.
In addition to our carbon neutral goal, we have recently set science based targets to address greenhouse gas emissions along our entire value chain, committing to reduce scope 1 and 2 emissions 95% by 2022 and our scope 3 emissions 30% by 2030. Our targets have been approved by the Science Based Target Initiative (SBTi) and are in line with the Paris Agreement to limit global warming to 1.5 degrees from pre-industrial levels.
To achieve our scope 3 target, Burberry's Finance, Responsibility and Supply Chain teams are now working together to drive further efficiencies and environmental improvements such as energy and water reductions and the adoption of renewable energy at key production facilities.
Another area in which I have been very keen to act is disclosure in line with the recommendations of the Taskforce on Climate-Related Financial Disclosures (TCFD). The TCFD recommendations are helping us to take a more focused and integrated approach to managing the environmental impacts of our business. To do this teamwork is, again, vital. We set up a cross functional team comprising colleagues from Responsibility, Risk, Investor Relations and Group Finance to help map out a long-term approach to implementation and presented our findings to Burberry's Risk Committee.
I'm very proud to see our teams drive change that will help Burberry become a more sustainable business – I hope our efforts can inspire others to set similar ambitious targets.
YOU MAY ALSO BE INTERESTED IN...