How global standards can unlock a sustainable market economy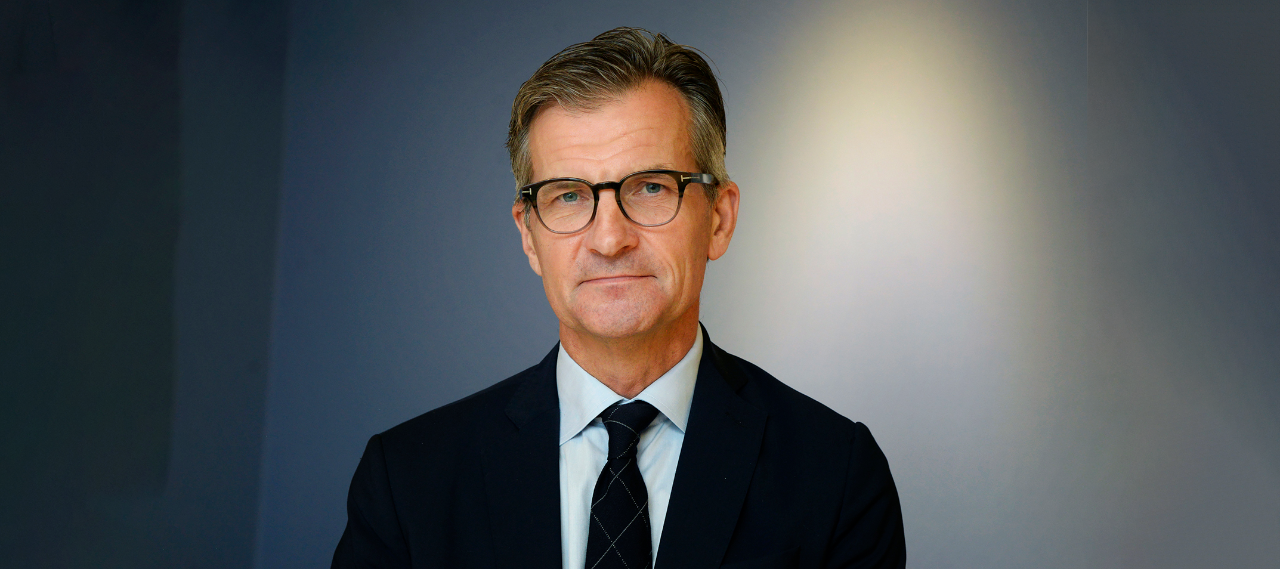 This blog was adapted from a speech by Erik Thedéen, Director General of Finansinspektionen (Swedish Financial Supervisory Authority) and Chair of IOSCO Board-level Task Force on Sustainable Finance, for an A4S Reporting Roundtable hosted by HM King Charles III, while he was The Prince of Wales, on Tuesday 1st March 2022 at St. James's Palace.

The Russian invasion of Ukraine is the worst outbreak of war in Europe since the Second World War and is bringing a catastrophic loss of life and human suffering. We react to this first and foremost as human fellows. But many of us also have to act on this in our professional roles. For me as a policymaker, I will have to be prepared to deal with possible effects on the financial markets as the result of the geopolitical unease in Europe.

What is happening is not separated from what we are trying to achieve within the field of sustainable finance. Rather the opposite. It is all the more important that we never cease to extol the virtue of democracy and ethics. The challenges climate change poses to humanity and the efforts to accelerate the transition to a more just and sustainable future cannot be put on hold. The IPCC report released on Monday 28th February is a dire warning about the consequences of inaction. The well-used British phrase "Keep calm and carry on" rings as true as ever.

Now let me move on to one of the most essential and central components of a sustainable finance strategy: the need for high-quality, comparable and verifiable disclosure, which is a prerequisite to enable investors to correctly evaluate the risk and opportunities in different investments. This is key for an efficient market economy. Better disclosure will enable, as an example, the financial sector to better allocate investments away from fossil energy, in to more solar and wind energy. Hence, to get the market economy to work in the best interest of the society and its shareholders, you need to insert correct and comparable information.

In less than two years there has been significant developments. In my view, the new International Sustainability Standards Board (ISSB) under the IFRS Foundation umbrella offers the most credible mechanism for creating a baseline of disclosure standards, enabling a huge amount of different initiatives, to be superseded by a properly aligned global approach.

The International Organization of Securities Commissions (IOSCO), as a body of market regulators, is committed to act as the bridge for the implementation of global standards for sustainable reporting across our large membership of market regulators.
IOSCO has set out its vision for sustainability reporting standards globally:
Firstly, to drive international consistency of sustainability-related disclosures with a focus on enterprise value creation while also supporting mechanisms to coordinate investors' information needs on wider sustainability impacts.
Secondly, to promote closer integration with conventional financial reporting.
And thirdly, to facilitate independent assurance of companies' disclosures. This is especially challenging due to the forward-looking nature of climate disclosures. Therefore, IOSCO is looking to strengthen the assurance framework, which can enhance the confidence investors should legitimately place in disclosures produced under ISSB standards.

If our expectations are met, the IOSCO Board would endorse the new standards for over 130 market regulators. We had a similar process 20 years ago when IOSCO endorsed the international financial reporting standards.

We are very pleased with the accomplishments made to date, a common set of international standards for sustainability reporting is soon a reality. But having said that, for the new standard to meet the demands of global comparability, there has to be a globally consistent application. This is one of the main challenges for us to overcome.

Countries around the world are at different stages in their sustainability journeys, and they are facing different environmental and social priorities. Therefore, IOSCO has encouraged a 'building blocks' approach. The ISSB's future standards would form the first block, providing the global baseline. This would be complemented by other 'blocks' that may be jurisdiction specific. The EU is an example of a jurisdiction that is moving more quickly than others and may seek to introduce complementary reporting requirements with a focus beyond enterprise value creation. In the US, the Securities and Exchange Commission (SEC) is reviewing the possibility of climate disclosures, but will most probably not go as far as the EU.

This should not be a problem, as long as all countries build from the global baseline. But if we end up in a situation where countries choose their own path and we end up with two, three or even more different setups of standards, then we will miss our chance. IOSCO will continue to address this challenge and to encourage all its member countries to build from the global baseline.

This is where we all have a crucial role to play. Strong global support is fundamental to success. Accounting for Sustainability (A4S) and other key organizations globally have led us to where we are today, and it will be as crucial going forward.

Also, market participants, companies and other stakeholders are raising their voices and demanding high-quality and consistent sustainability disclosures, where standards in different regions and countries do not deviate.

The best you can do to support the adoption to global standards is to lead the way. There may still be some uncertainty over the details of the future disclosure requirements. But the direction of travel is clear and companies around the world need to build institutional capacity. By providing investors with comparable information about the sustainability issues that affect your financial performance and enterprise value, you will enable them to better exercise their professional judgment in evaluating performance. In the wider perspective, companies leading the way are stating the good examples, and that is the best support you can give.
YOU MAY ALSO BE INTERESTED IN...