A4S@COP26
The UK hosted the 26th UN Climate Change Conference of the Parties (COP26) from Glasgow on 31st October to 12th November 2021.
A4S was there as an impartial voice working with the finance community. Our aim in Glasgow was to bring finance to COP26, and COP26 to the finance community.
How you can take action:
Watch our two A4S@COP26 broadcasts and the Finance for the Future Awards on demand – see below
Sign up to our newsletter for information important to the finance and accounting community
If you have had enough of the talking and want to take action, use our practical guidance to make a difference
Sign up to our Net Zero statements of support for CFOs, Pensions Fund Chairs or Accounting Bodies to make your commitment to action public
Read
A4S@COP26 – LIVE FROM FINANCE DAY
During this live broadcast from Glasgow, we were able to react to the breaking news on the ISSB launch as well as other key announcements important to business, accountants and investors. You can watch the recording to hear from Janine Guillot, CEO, Value Reporting Foundation; Veronica Poole, Vice Chair, Deloitte UK; Rishi Kalra, Managing Director and Group CFO, Olam Food Ingredients; and Saker Nusseibeh CBE, CEO International at Federated Hermes. We also reflected on the key actions that business and investors can take to tackle the climate crisis.
A4S@COP26 – Financing the future: reflections on week one
During our second live broadcast from Glasgow, we spoke to Hiro Mizuno, UN Special Envoy; David Blood, Co-Founder, Generation Investment Management; Sarah Gordon, CEO, Impact Investing Institute (III); Jamie Broderick, Board member at the III and former Head of Wealth Management at UBS; and Katie Murray, CFO, NatWest. We discussed the announcements made during week one at COP26 and what they mean for the finance community.
Interviews
During the conference we were able to capture a few short interviews to ask what actions the finance community can do now, and how they can accelerate change.
Watch the videos below, and read our short written Q&As.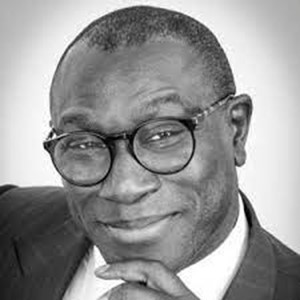 YOU MAY ALSO BE INTERESTED IN...