Canadian Chapter of the CFO Leadership Network
The Network brings together a group of leading CFOs from large businesses seeking to embed the management of environmental and social issues into business processes and strategy.
The Canadian Chapter are developing a number of projects to address key challenges for organizations in Canada.
Find out more about all current A4S projects >
A4S has partnered with Chartered Professional Accountants of Canada (CPA Canada) to run the Canadian Chapter. CPA Canada is one of the largest accounting bodies in the world, with more than 200,000 members in Canada and internationally. For more than 20 years, CPA Canada has been driving awareness of sustainability issues and supporting its members to deliver on that key role.


Canadian Chapter Members:
Brian Lawson, Brookfield Asset Management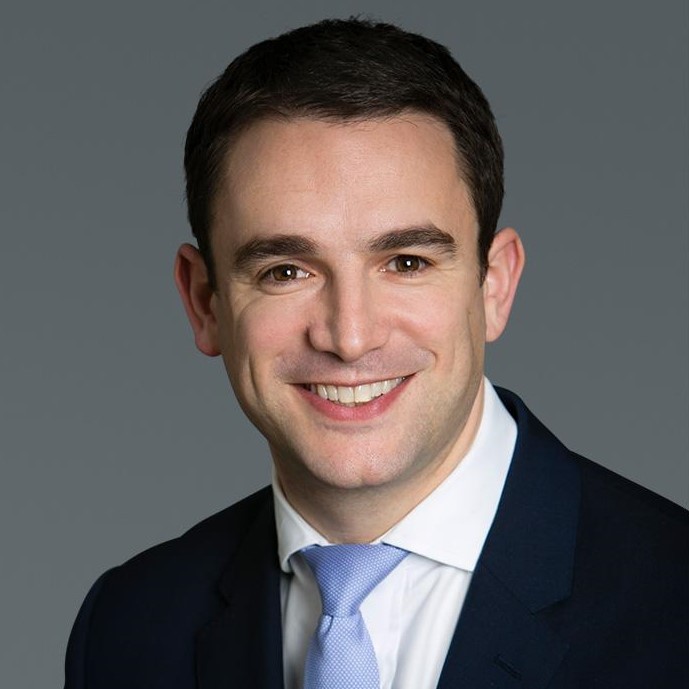 Vice Chair, Brookfield Asset Management

Brian joined Brookfield Asset Management in 1989 and became Chief Financial Officer in 2002. Prior to becoming CFO, Brian held roles in the firm's finance, investment and restructuring operations. Brian began his business career with Deloitte, which he joined in 1983.
Brian serves as a Governor of the University of Toronto. He and his wife, Joannah, are actively involved with several organizations that are focused on improving nutrition, including the Centre for Child Nutrition at UofT and Community Food Centres Canada.

Doug French, TELUS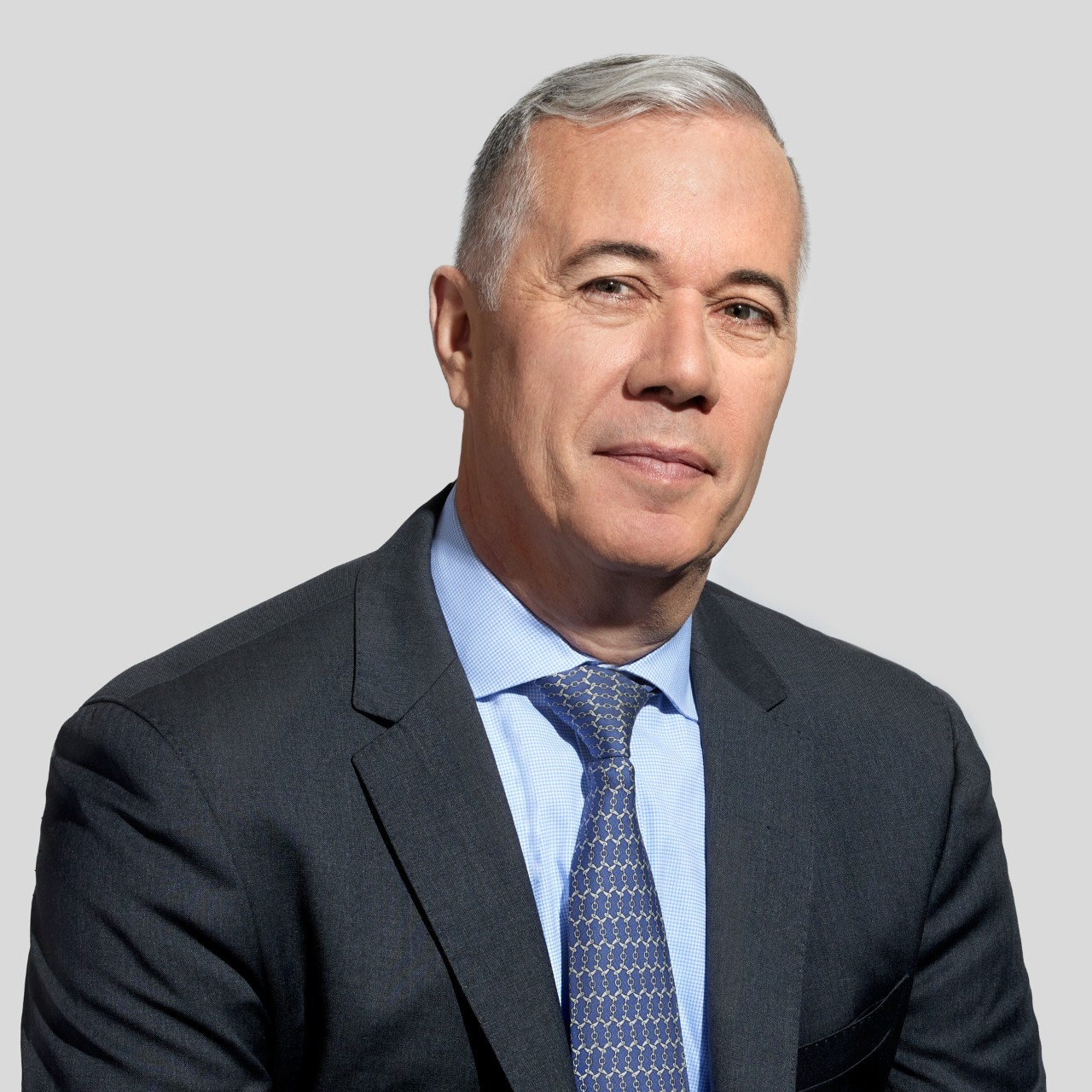 Executive Vice-president and Chief Financial Officer, TELUS

Over his 20 years with TELUS, Doug has held a variety of roles including Controller for our largest business divisions: Consumer Solutions, Business Solutions and Technology Strategy. Today, he leads an 800-person team responsible for a variety of corporate functions including financial reporting, analysis and operations, treasury, investor relations, social and media relations, external communications, risk management, revenue assurance, taxation, pension investment management, corporate development, real estate, and sustainability.

Doug is an expert in Canadian, US and IFRS disclosure requirements and was appointed Fellow of the Chartered Professional Accountants of Ontario in 2017. He is a member of the International Accounting Standards Global Preparers Advisory Committee and the Prince's Accounting for Sustainability Project. Doug began his career at Ernst and Young and holds a Bachelor of Arts (Honours), Commerce and Economics from the University of Toronto.

Karen Higgins, The Co-operators Group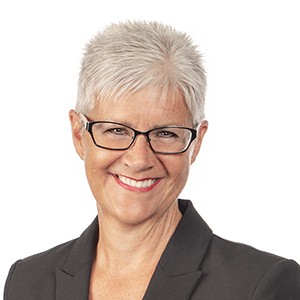 Executive Vice-President, Finance and Chief Financial Officer, The Co-operators Group
Karen is responsible for the financial management, strategic planning, and corporate development for the group of companies.
Karen brings almost two decades of leadership and management experience in the financial field, holding previous roles with Clarica, Sun Life Financial and Seniors Money Limited, before joining The Co-operators Group in 2008, as Vice-President, Corporate Finance. In 2011 she took on the role of Vice-President Finance, Property and Casualty Operations (CGIC, COSECO, CUMIS General), and in 2017 she led the finance team within the Life operations (CLIC and CUMIS Life) where she oversaw the financial analysis and actuarial valuation of the organizations in support of business strategies, initiatives and operations.
Karen earned her Chartered Director designation through The Directors College in 2016 and her Chartered Professional Accountant designation in 1990. In addition to her Honours BA and Business diploma from Wilfrid Laurier University, she completed Harvard Business School's Leadership program and the Change Management program from Wharton Business School.
She is actively involved in her community as the Chairperson of St. Joseph's Health Centre Foundation.
Patrice Impey, City of Vancouver
Chief Financial Officer and General Manager of Finance, Risk, and Supply Chain Management, City of Vancouver

Patrice oversees all aspects of finance, accounting, treasury, risk, and supply chain management for the City.
Patrice holds a Bachelor of Science and a Master's in Business Administration degree, and has over 20 years' experience in senior financial and operational management positions in the private and public sectors.

David McGraw, Ontario Teachers' Pension Plan
David has more than 25 years of senior management experience in financial management, corporate finance, banking, and mergers and acquisitions.
Before joining Ontario Teachers' in 2004, David was Chief Financial Officer of Bell ExpressVU. Prior to that, he was Vice-President, Mergers & Acquisitions/Corporate Finance, at BCE/Bell Canada and Partner-in-Charge of the Corporate Finance Group of a major international accounting firm. He currently sits on the board of Bristol Airport and BluEarth Renewables Inc.
David is a Fellow of the Institute of Chartered Accountants of Ontario. He earned a Bachelor of Commerce from McGill University and an MBA from the University of Western Ontario. He is also a member of the Institute of Corporate Directors
Victor Pang, Vancouver Fraser Port Authority (VFPA)
Chief Financial Officer, Vancouver Fraser Port Authority (VFPA)
VFPA manages the Port of Vancouver, Canada's largest port. Victor has overall responsibility for finance, accounting, legal, and information technology.
Victor has more than 20 years of finance and operations experience in various industries including transportation, manufacturing, mining, technology and banking.
Prior to joining VFPA, Victor was vice president of Financial Planning and Analysis and Corporate Development at CHC Helicopter, an international leader in aviation services. He had global responsibilities for strategic and financial planning, M&A, and investor relations. In 2014, Victor helped CHC complete an initial public offering as well as a significant private-equity transaction.
Victor serves on the board of the Canadian Chamber of Commerce. He holds a Bachelor of Commerce and a Bachelor of Law from the University of British Columbia. He is a Chartered Professional Accountant and was admitted to the British Columbia Bar in 1998.
Maarika Paul, CDPQ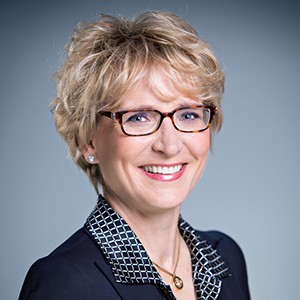 Executive Vice-President and Chief Financial Officer, Caisse de dépôt et placement du Québec
Maarika is responsible for monitoring financial performance, completing treasury operations, applying best practices in financial governance, and managing business services. She also oversees HR and talent management activities. She is a member of the Executive Committee, in addition to being a member of the Board of Ivanhoé Cambridge, the institution's global real estate subsidiary.
Maarika is a Fellow Chartered Accountant (FCPA, FCA) and a Chartered Business Valuator (CBV) with more than 30 years of experience in financial management. She initially spent 10 years with KPMG. In 1994, she joined BCE, where she worked until 2011. Her responsibilities included, in particular, performance evaluation of BCE subsidiaries, financial planning, mergers and acquisitions and investor relations. She was also Senior Vice-President, Corporate Communications and, subsequently, Senior Vice-President, Corporate Services. She holds a Bachelor of Business Administration (Accounting) from McGill University.

Jocelyn H. Perry, Fortis Inc.
Executive Vice President, Chief Financial Officer, Fortis Inc.
Jocelyn has an extensive career in the utility business, having worked at Newfoundland Power for the past 13 years in a variety of capacities, including Chief Financial Officer, Chief Operating Officer and for the past year as President and Chief Executive Officer. She is a prior Director of Finance at Fortis in the early 2000s, and previously served in other financial capacities in the private sector.
She is a Fellow Chartered Professional Accountant (2018), completed a Bachelor of Commerce (Honours) at Memorial University and received her Chartered Accountant Designation in the early 1990s.
Jocelyn has considerable community and professional board and volunteer experience in Newfoundland and Labrador, including the Healthcare Foundation, C-CORE and Provident10 (formerly the Public Service Pension Plan Corporation). She currently serves on the Board of CH Energy Group and Central Hudson.
Jonathan Simmons, OMERS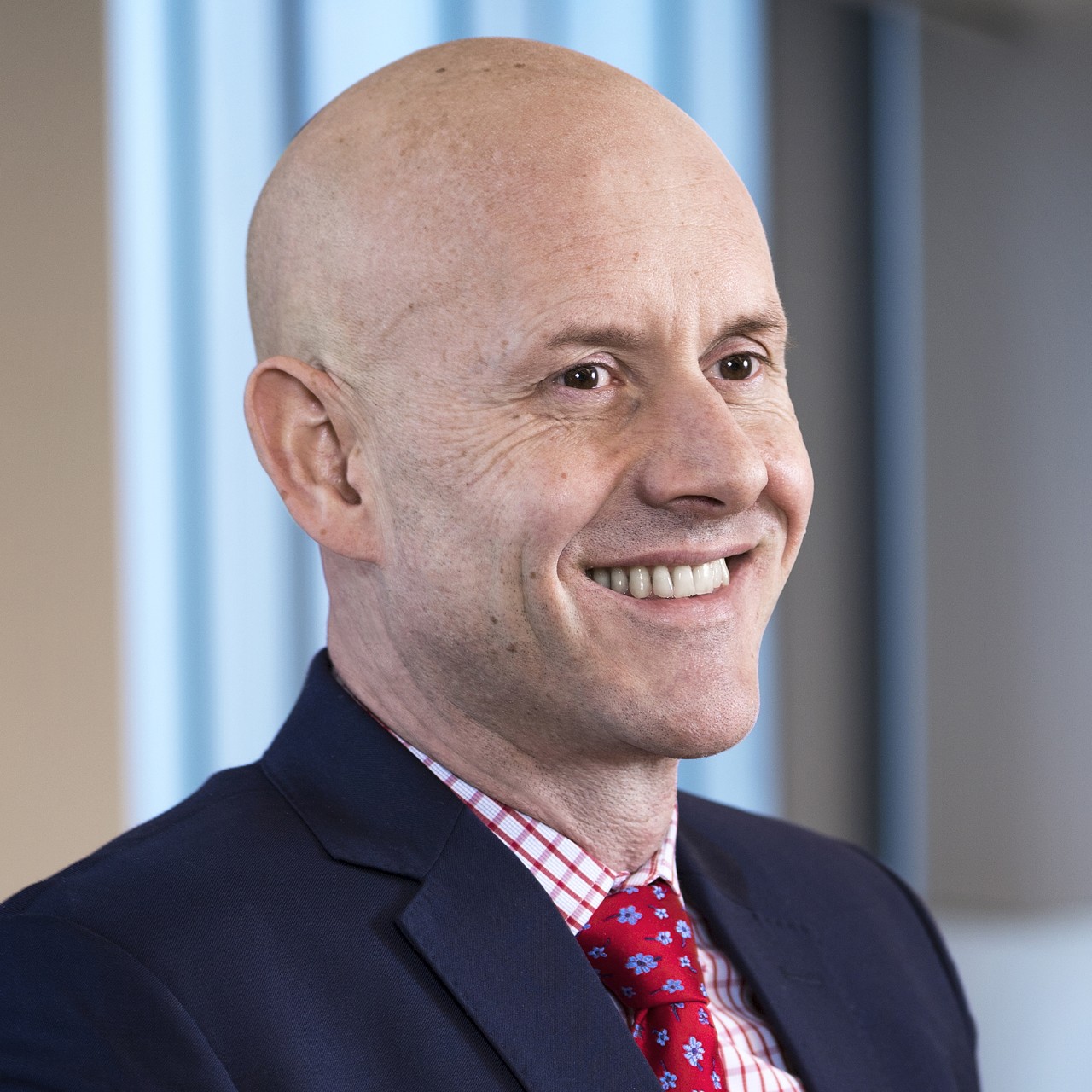 Chief Financial Officer, Omers

Jonathan is a Fellow of The Institute of Chartered Professional Accountants of Ontario. He was appointed Chief Financial Officer at OMERS in January 2014. Founded in 1962, OMERS is one of Canada's largest defined benefit pension plans, with more than $85 billion in net assets and more than 470,000 members as at December 31, 2016. Prior to joining OMERS, Jonathan was a Partner at PwC for more than a decade, where he led PwC Canada's insurance practice. He holds a Bachelor of Science degree from the University of Warwick in the United Kingdom.
Jonathan also serves as a director at a number of organizations, including United Corporations, a TSX-listed investment company and Futurpreneur Canada, a national non-profit that provides coaching, business resources, start-up financing and mentoring for youth aged 18-34 to help start a business.
Pamela Steer, Payments Canada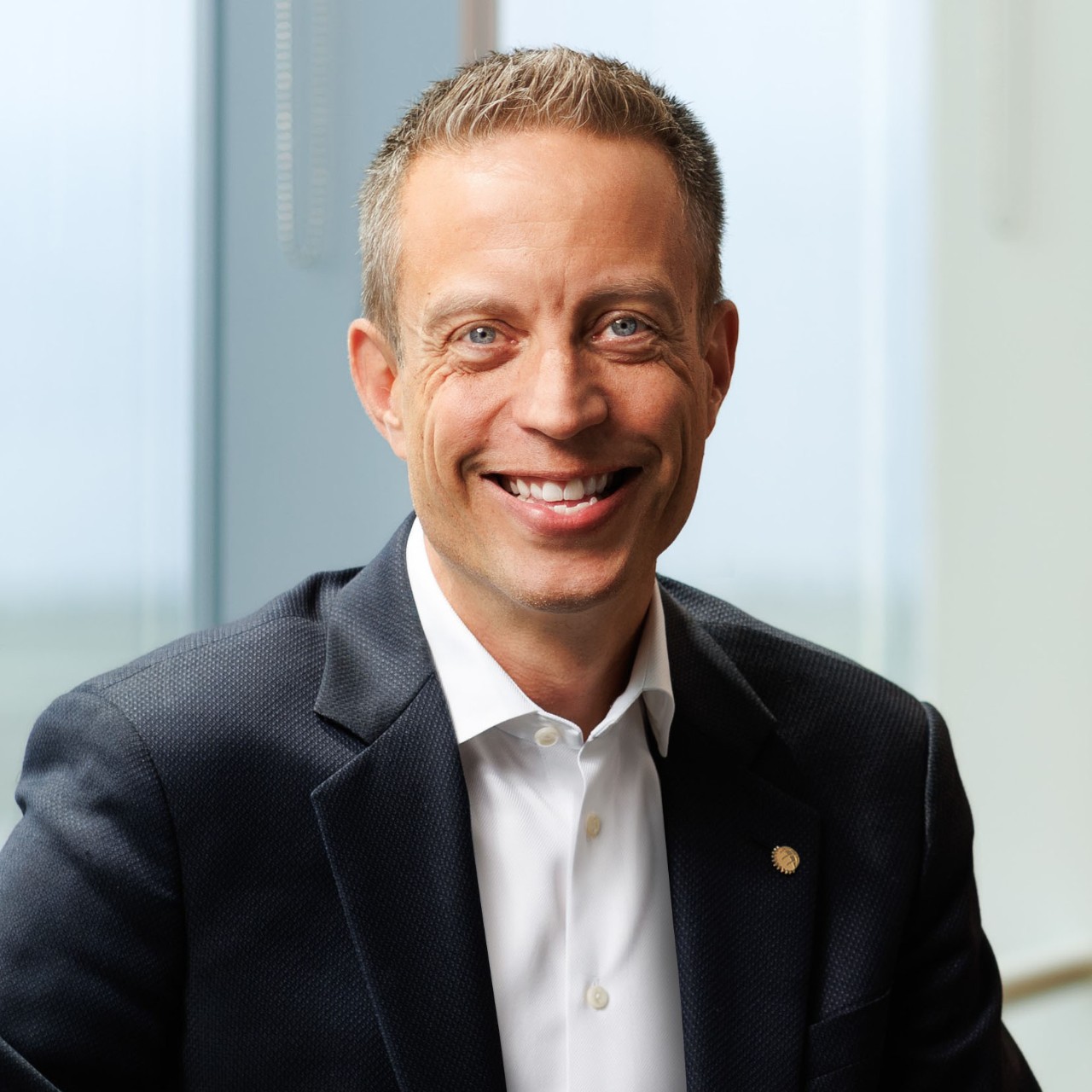 Chief Financial Officer, Payments Canada

Pamela is the Chief Financial Officer at Payments Canada. As a member of the executive management team, Pamela has overall responsibility for overseeing the financial and corporate planning functions of the organization.
Pamela joined Payments Canada from the Workplace Safety and Insurance Board (WSIB), one of the largest insurance organizations in North America, where she was the CFO and Head of Finance and Employer Services.
Pamela is also past chair of the CFA Society Toronto, a member of the City of Toronto's Investment Board and sits on the Advisory Board of the University of Waterloo's School of Accounting and Finance. In addition, she was appointed to the global advisory council for the Accounting for Sustainability Project (A4S) under The Prince of Wales's Charitable Foundation, and is a founding member of the Canadian chapter of the A4S CFO Leadership Network.
Pamela holds a Master of Accounting degree from the University of Waterloo, is a CPA Fellow, is accredited as a Chartered Accountant and holds the Chartered Financial Analyst and Chartered Business Valuator designations. In 2019, Pamela was awarded Canada's CFO of the Year.
Philip J. Witherington, Manulife
Chief Financial Officer, Manulife
Phil became Chief Financial Officer in January 2018. In this role, he is responsible for the global financial affairs of the Company including, Capital Management, Treasury, Controllership, Taxation, Investor Relations and Reinsurance activities. He is a member of the Company's Executive Leadership Team and is based in the Company's headquarters in Toronto, Canada.
Phil joined Manulife in 2014 and has 20 years of experience in insurance and financial services, in both developed and emerging markets within Asia. Prior to joining Manulife, Phil led finance in Asia Pacific for the Retail Banking and Wealth Management business of a major international bank having earlier served as the Deputy Regional Chief Financial Officer for its Asian insurance businesses. Previously, Phil was Vice President Finance at a major international insurer, based in Hong Kong. He also spent a decade with one of the big four professional services networks, based in London and Hong Kong, specializing in financial services audit and advisory services, with a particular focus on life insurance clients.
Phil holds a Bachelor of Science in Geography with first class honors from the University of Durham (United Kingdom), an Executive MBA jointly awarded by the University of Edinburgh Management School (United Kingdom) and the École Nationale des Ponts et Chaussées (Paris, France). He is also a Fellow of the Institute of Chartered Accountants in England & Wales (FCA) and the Hong Kong Institute of Certified Public Accountants (FCPA).

For further information please contact: Susan Whyte, via susan.whyte@royal.uk; or Andrew Kornel, Canadian Chapter Project Manager, via akornel@cpacanada.ca