The Climate of Crisis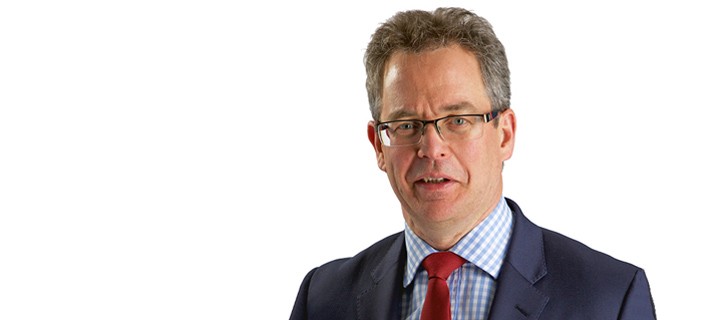 This blog was written by Gregor Alexander, Finance Director SSE and member of the A4S CFO Leadership Network.
Our business has hardwired the transition to a net zero world to its core, building the assets, infrastructure and services to help achieve decarbonization. Expectations of investors and stakeholders have been shifting too, with a greater understanding of environmental, social and governance (ESG) risks. The truth is the more we identify, quantify and articulate social and environmental impacts, the more we manage those impacts in a way that generates value for society and for shareholders too.
Despite the COVID-19 crisis, the climate emergency has remained profound, and it is vital that we come out the other side of this pandemic focusing on the other most pressing issue for human kind.
At SSE, we don't have a strategy for sustainability; we have a sustainable business strategy. Before the virus took hold, many companies were seeking to demonstrate their own climate-credentials by setting ambitious long-term targets to reduce carbon emissions. This is welcome, but it is important that the credibility of those targets stand up to scrutiny. That is why we will soon confirm a series of more detailed carbon targets, certified by the Science Based Targets initiative. It is also why implementing the recommendations of the Task Force on Climate-related Financial Disclosures (TCFD) remains a really important part of our strategy and we are committed to meeting the recommendations in full by March 2021.
SSE implementing the TCFD recommendations
I signed SSE up to fulfil each one of the TCFD recommendations. I did that for what I believe to be an obvious reason. SSE is – above all – a long-term company. We have energy assets over 40 years old and we are building new assets that will last another 40. Our shareholders – and our wider stakeholders – demand to understand how we are managing the risks of climate change. And the opportunities that arise from climate change – the transition to a lower carbon energy mix – represent the most exciting growth opportunities for SSE in the future. To facilitate this, SSE aims to reduce the carbon intensity of its electricity production by a further 50% by 2030, based on 2017/18 levels. This means that SSE's electricity generation carbon emissions are now forecast to be around 150gCO2e/kWh by 2030.

So far, we have focused our efforts on:
developing our scenario analysis
quantifying the climate-related risks and opportunities
enhancing the governance and management of climate-related issues

You can find details of this work, including our next steps and top tips, within the practical example we have produced with A4S. This document, like the ones created by our peers at Unilever and Tesco, shares our work with other finance professionals. It is through similar acts of transparency and collaboration that we will be able to meet collective challenges and create value throughout society.
You may also be interested in...