A global baseline of sustainability information is essential to address the existential challenge of climate change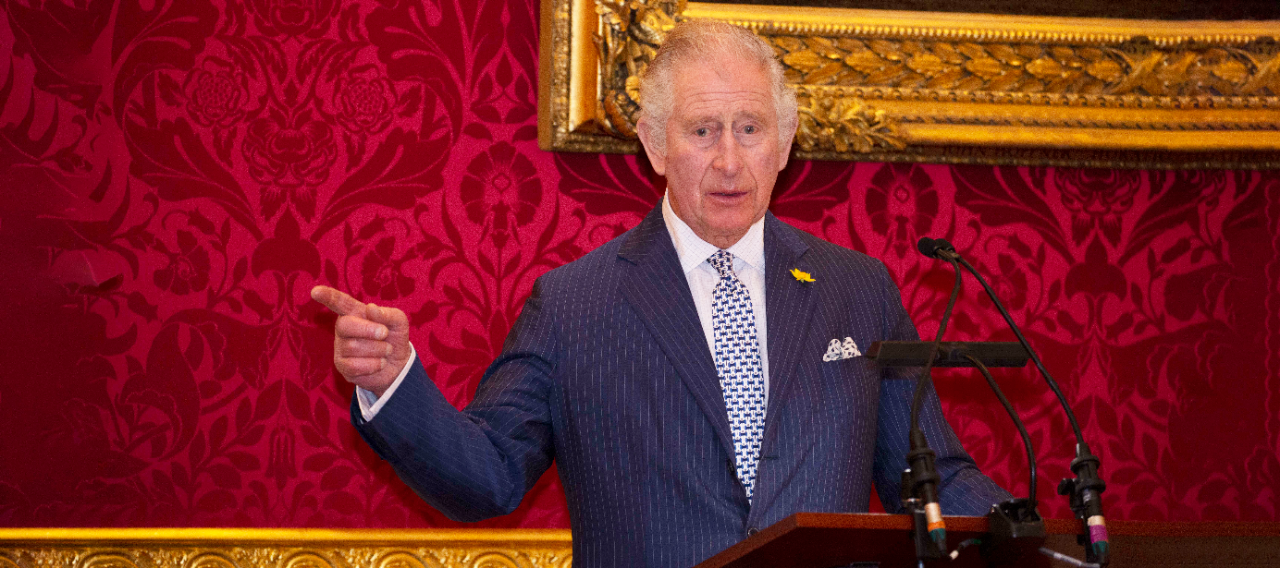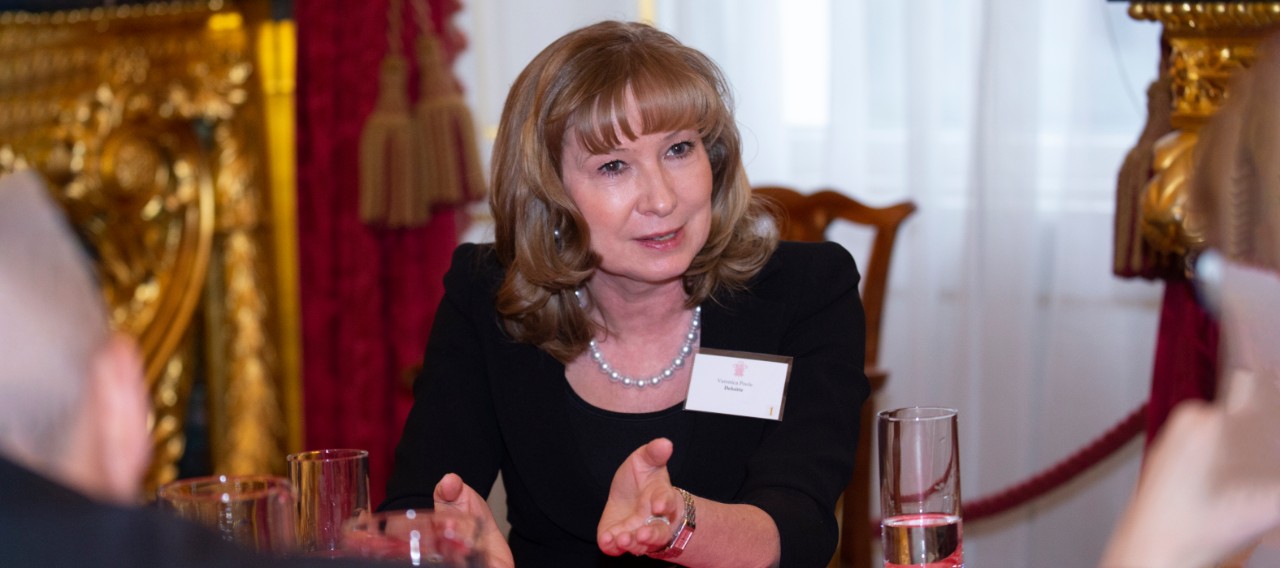 Photographs were taken on Tuesday 1 March 2022 at St James's Palace, during an A4S roundtable hosted by HM King Charles III.
This blog was written by Veronica Poole, a Vice Chair of Deloitte UK and Deloitte Global IFRS and Corporate Reporting Leader.
I was honoured to attend a recent Accounting for Sustainability (A4S) roundtable hosted by HM King Charles III, while he was The Prince of Wales, which gathered together CFOs of some of the world's largest businesses, investors and regulators. The focus of the discussion was the need to accelerate the development of an impactful, efficient and effective sustainability reporting system. This is an essential part of the change needed to marshal the strength of the global private sector and to stand a chance of addressing the existential challenge of climate change – a theme that His Royal Highness championed at COP26.
Globally consistent, comparable sustainability information supports the global investment and financial flows needed, for example, to fulfil the aims of The Prince's Terra Carta initiative - to harness the power of nature combined with the transformative power, innovation and resources of the private sector.
I agree with a core conclusion from the meeting – sustainability reporting builds trust and enables accountability. It also supports our ability to make better-informed decisions.
There was an overall consensus on the importance of a global baseline of sustainability information. An enterprise value focused materiality lens plays an important role in achieving this goal. Transparency on companies' sustainability impacts, and how they affect long-term returns, is necessary in order to direct capital to resilient, sustainable business. Companies' impacts on people, planet and prosperity are interrelated with their ability to create value. This is widely recognized not only by investors and other providers of capital, but also by companies themselves, for example through the work of the World Economic Forum's International Business Council on stakeholder capitalism. Reporting on sustainability matters that affect enterprise value captures many impacts – such as a company's carbon footprint, human rights issues in the supply chain, or diversity and inclusion in the workforce.
But there was also recognition from a significant number of participants in the roundtable of the importance of reporting on broader impacts to stakeholders that go beyond matters relevant to enterprise value. This speaks to the need for a comprehensive corporate reporting system, encompassing broader impacts, which can support the redefinition of the social contract between business and society – for example, as described in the Terra Carta.
In order to build this system, we need to use a 'building blocks' approach. The foundation of the system, or in other words the first building block, should deliver a global baseline of sustainability information that meets the needs of capital markets. Participants reinforced the vision for a single set of global sustainability standards, to be established by the International Sustainability Standards Board (ISSB). They saw mandatory adoption of ISSB standards as the most effective way of achieving this goal.
But participants also expressed concerns about the risks of emerging fragmentation. Divergent approaches by standard setters and regulators could limit interoperability between reporting requirements at global and regional levels and potentially slow down global alignment. The building blocks model can address this risk, allowing for additional blocks to be put in place that reflect jurisdictional policy priorities not included in the baseline. The recent Memorandum of Understanding between the ISSB and the Global Reporting Initiative (GRI) is an important signal of collaboration towards this end.
There was a robust discussion on practical implementation. CFOs strongly agreed that they need to show leadership and bring sustainability reporting into their remit. To achieve credible reporting, connectivity between financial and sustainability information is essential and the CFOs viewed data quality and integrity as paramount. They recognized an urgent need to enhance processes and governance over sustainability information, including within the value chain, and to improve the control environment for sustainability reporting. All participants emphasised the need for external assurance to help call out greenwashing and build trust in reported sustainability data.
I am pleased to see that these conclusions are consistent with Deloitte's Roadmap in which we have set out detailed considerations and actions to help boards and preparers to develop their reporting capacity and enhance integrated thinking in business.
As we rapidly move to global sustainability standards and new regulatory requirements the collective voice of CFOs in shaping the agenda and future standards is critical. This can both increase the momentum to achieve globally consistent information on matters that are central to enterprise value and bring practical perspectives as to how this can best be achieved. It was great to see the CFOs stating their readiness to engage!
You may also be interested in...