Asia Pacific Chapter of the CFO Leadership Network
The network brings together a group of leading CFOs from large businesses seeking to embed the management of environmental and social issues into business processes and strategy.
The Asia Pacific chapter was launched in November 2021. Members come from large organizations across the region and will be working together to take and inspire action by being a leading source of knowledge and experience.
Speaking about the launch of the chapter, Rishi Kalra, Executive Director and Group CFO, Olam Food Ingredients and Co-Chair of the Asia Pacific chapter said, "Integrating sustainability into business strategy is increasingly critical to the resilience of any business. An ever more urgent global focus on climate, nature, people and society means organizations in the Asia Pacific region must move to more sustainable business models coupled with robust ESG-related data and governance, enabled by the finance team and CFOs. I look forward to working with, and learning from, my peers in the region to embed sustainability and ESG-related considerations at the scale and pace needed."
For more information on the Asia Pacific chapter, please email info@a4s.org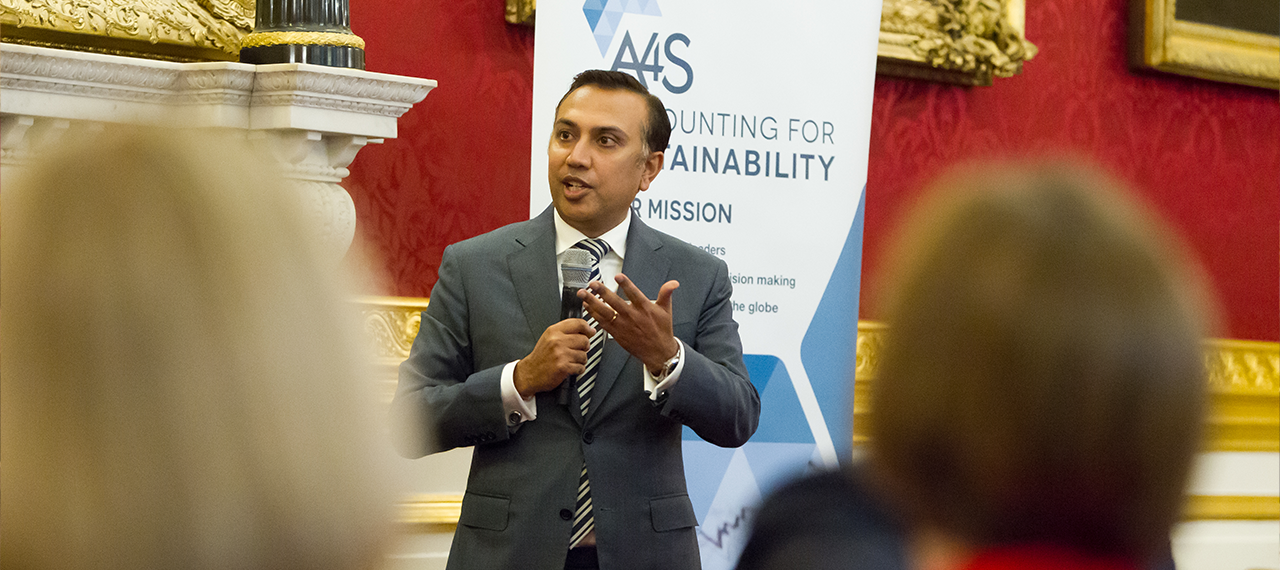 Rishi Kalra, OFI (Co-chair)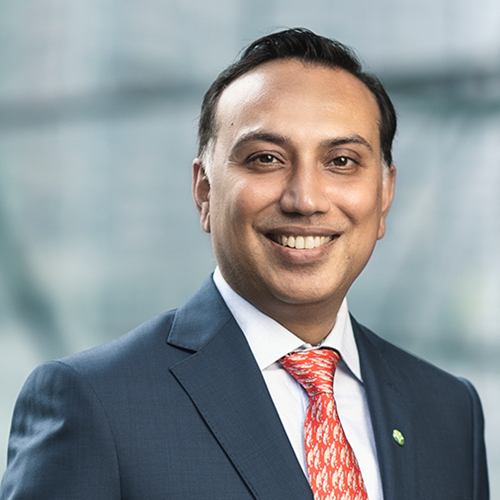 Executive Director and Group CFO, Olam Food Ingredients and Co-Chair of the A4S CFO Leadership Network APAC Chapter
Rishi Kalra is the Managing Director and Group CFO of Olam Food Ingredients (OFI) and a member of the Executive Committee – the apex leadership body of OFI.
He joined Olam in the year 2000, and in his more than 20 years at Olam he has played many critical roles in Business, Geography and Corporate having lived across Asia, Europe and Africa. Prior to taking over as MD& GCFO of OFI consequent to the re-organization of Olam, Rishi was the President & Global Head – Corporate Finance for Olam International Limited.
Rishi has led many organization-wide initiatives, including the acquisition of ADM's Cocoa processing business and leading the project team responsible for executing the re-organization of Olam.
He also spearheads the Finance for Sustainability (F4S) department at Olam, which he founded in 2019. F4S was established to lead Olam's efforts in creating the numerical link to Sustainability through the development of an Integrated Impact Statement (IIS).
Rishi is a graduate of Commerce (Honors) from Delhi University, India and a qualified Chartered Accountant from The Institute of Chartered Accountants of India and has received advanced professional certifications from The Wharton School, University of Pennsylvania (USA) and Columbia Business School (USA).
Andrew Lim, CapitaLand Investment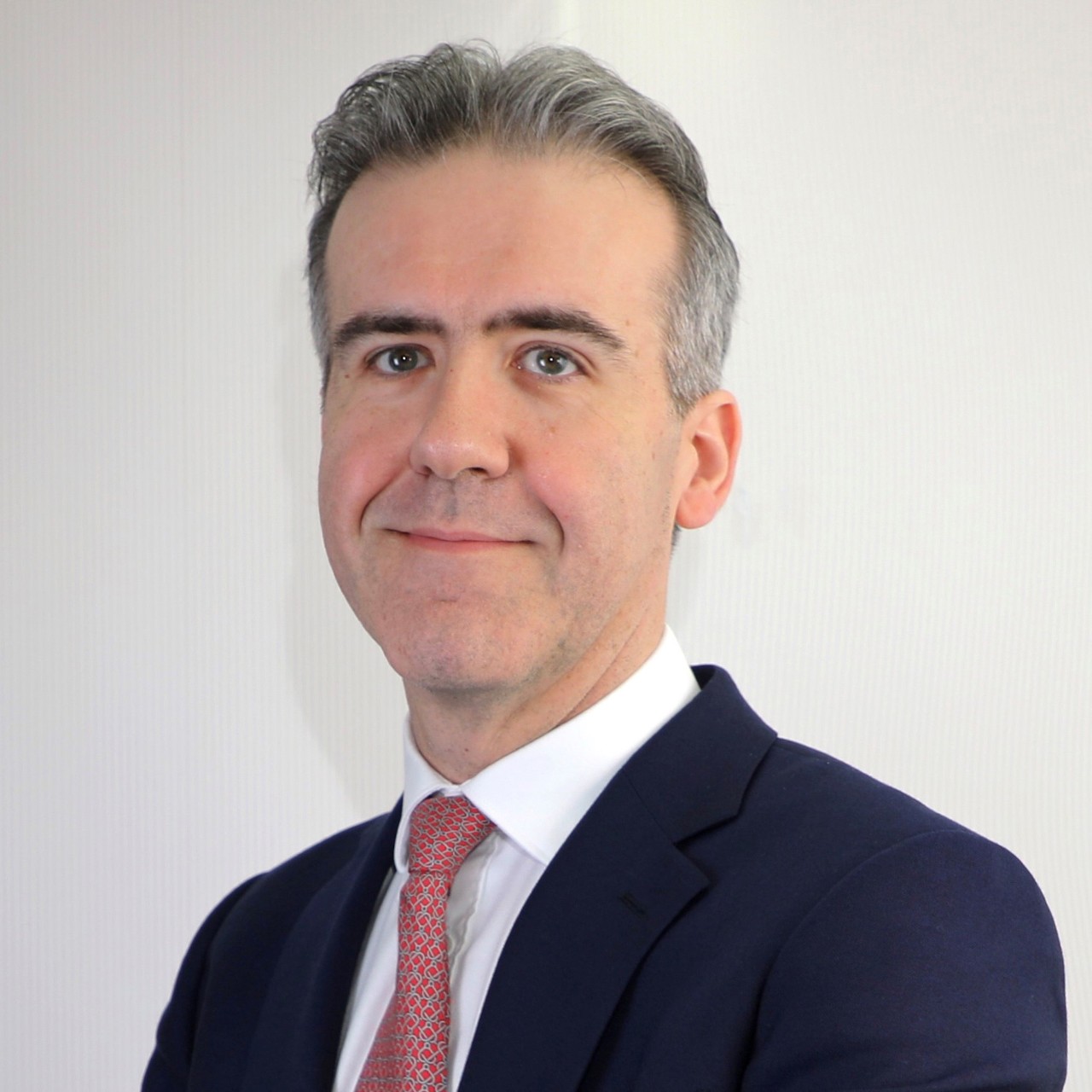 Chief Financial Officer, CapitaLand Investment
Mr Andrew Lim is the Group Chief Financial Officer of CapitaLand Investment. In his role, he has direct oversight of the functions of Group Finance, Financial Reporting and Controls, Treasury, Tax, Risk Management, Investor Relations, Group Communications, Global Shared Services and the administrative matters of the Internal Audit department of CapitaLand.
He also oversees the Group Centre of Excellence for Sustainability.
Prior to joining CapitaLand in January 2017, he was at HSBC where he served as Managing Director and Head of South East Asia Advisory Coverage, Real Estate and Hospitality.
Mr Lim has a Master of Business Administration and a Bachelor of Commerce degree from the Rotman School of Business at the University of Toronto, and is a Chartered Financial Analyst charterholder.
Directorships and Professional Memberships
Non-executive, Non-independent Director, CapitaLand Integrated Commercial Trust Management Limited
Non-executive, Non-independent Director, Ascendas Funds Management (S) Limited
Non-executive, Non-independent Director, Ascott Residence Trust Management Limited
Non-executive, Non-independent Director, CapitaLand China Trust Management Limited
Non-executive, Non-independent Director, CapitaLand Malaysia Mall REIT Management Sdn. Bhd.
Non-executive Director, Sport Singapore (Singapore Sports Council)
Member, Institute of Singapore Chartered Accountants' CFO Committee
Member, Accounting for Sustainability Circle of Practice in Asia
Marc Rivers, Fonterra Co-operative Group Limited
Chief Financial Officer, Fonterra Co-operative Group Limited
Marc Rivers joined Fonterra in February 2018 as the Chief Financial Officer, responsible for the Co-operative's finances and portfolio management. Marc is an experienced global finance executive with strong strategic leadership capability.
Prior to joining Fonterra, Marc was the CFO at Roche Pharmaceuticals Division in Switzerland. Marc has worked in both emerging and established markets, including China, Japan, Thailand, Europe and the US. Marc has a strong track record and is known for his commitment to leading and developing his people while building diverse and inclusive teams. He has a Bachelor of Arts in International Studies and an International Master of Business Administration, Finance and German from the University of South Carolina, Columbia, SC, USA.
Kevin Monteiro, Japfa Ltd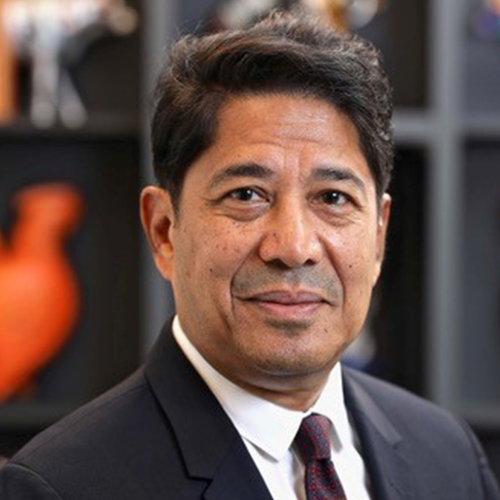 Executive Director and Chief Financial Officer, Japfa Ltd
Mr Monteiro was appointed Executive Director on 16 April 2014. He is our Chief Financial Officer responsible for developing a balanced capital structure, to source adequate funding for the Japfa Group, and to ensure the integrity of the Group's financial data. He has oversight over all financial operations of our Group. He is also a member of the Sustainability Committee.
Mr Monteiro was previously the Head of Corporate Finance of our subsidiary, PT Japfa Comfeed Indonesia Tbk and has longstanding experience of working in the agri-food industry, having joined PT Japfa Comfeed Indonesia Tbk in 1999. His responsibilities in this position included overseeing the Company's capital structure and managing equity-related matters such as investor relations, annual reports and IDX-compliance.
Prior to joining PT Japfa Comfeed Indonesia Tbk, Mr Monteiro was a financial advisor to another IDX-listed company between 1995 and 1999. Between 1985 and 1995, Mr Monteiro practised as a chartered accountant, first as a sole practitioner, and later as a partner of Callaway & Hecht in Melbourne. Whilst in practice, Mr Monteiro was a registered tax agent and registered company auditor in Australia.
Mr Monteiro obtained a Bachelor of Economics degree from Monash University, Australia in 1979 and has been a member of the Institute of Chartered Accountants in Australia since 1982.
Chaye Cabal-Revilla, Metro Pacific Investments Corporation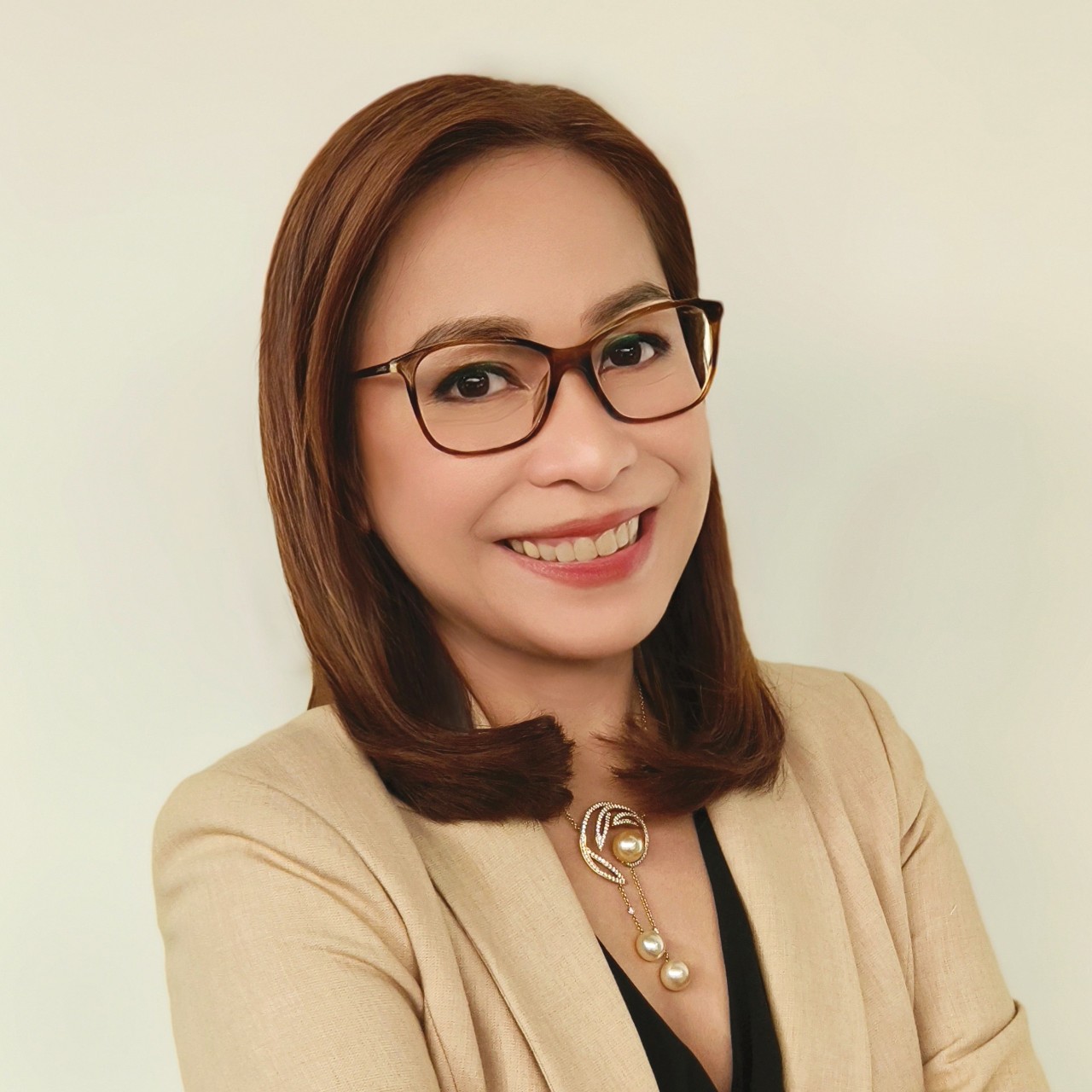 Executive Director, Chief Finance, Sustainability, and Risk Officer, Metro Pacific Investments Corporation
Chaye has joined Metro Pacific Investments Corporation as an Executive Director, Chief Finance, Sustainability, and Risk Officer in 2020. She is a seasoned finance executive who brings with her over 20 years of extensive experience in telecommunications, manufacturing, retailing, and nonstock non-profit organizations.
Prior to joining MPIC, she held various executive leadership positions at the PLDT Group, the Philippines' largest fully integrated telco company. She was Senior Vice President & Controller of PLDT, CFO of Smart Communications, CFO and Treasurer of PLDT-Smart Foundation, and PLDT Group's Chief Sustainability Officer.
Chaye is a Certified Public Accountant and an Appointed Member of the Financial Reporting Standards Council of the Philippines.
She holds a Bachelor of Science degree from the De La Salle University and a Master's in Business Management Major in Finance from the Asian Institute of Management. She also attended the Stanford Executive Program at Stanford Graduate School of Business in California, USA.
Martyn Roberts, Ramsay Health Care Limited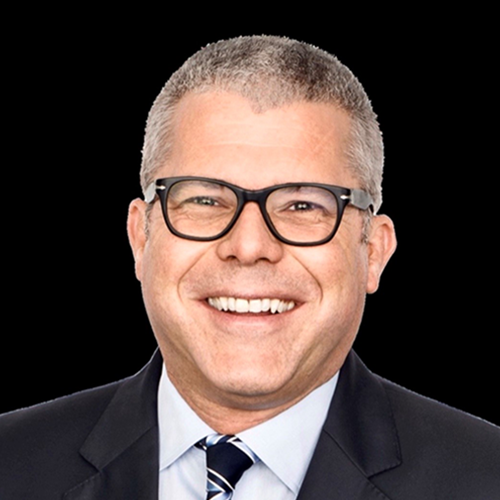 Group Chief Financial Officer, Ramsay Health Care Limited
Martyn Roberts joined Ramsay Health Care in April 2020 as Group Chief Financial Officer. Prior to Ramsay, Martyn was Group Chief Financial Officer of Coca-Cola Amatil Ltd for five years.
Before Amatil, Martyn worked for seven years at Woolworths Ltd (Australia's largest retailer) in various senior executive roles including Finance Director Supermarkets, General Manager of Woolworths Petrol and General Manager Corporate Strategy and Business Development. Prior to Woolworths, Martyn was in various senior finance roles in the fashion and luxury goods sector in Sydney, London, Hong Kong and Paris including nine years with Louis Vuitton.
After gaining a Bachelor of Science in Mathematics & Statistics from the University of York, Martyn began his career with Coopers and Lybrand in the UK where he became a member of the Institute of Chartered Accountants of England and Wales.
Martyn is also currently Joint Deputy Chair of the Group of 100 in Australia, Chairman of Ramsay Sime Darby and a Director of Ramsay Santé.
Manfred Seah, SATS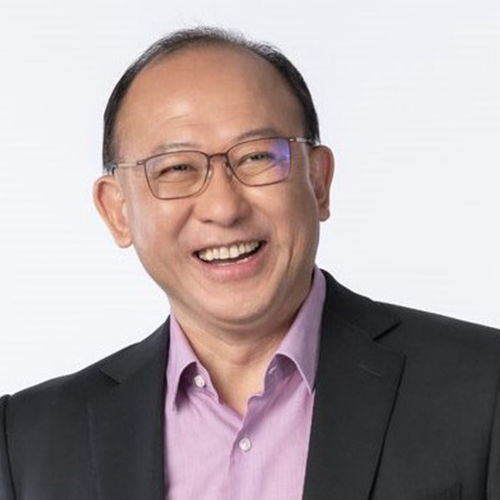 Chief Financial Officer, SATS
Manfred joined SATS as Chief Financial Officer in September 2017. He oversees the finance operations of SATS group, which includes strategic investment, financial management, group treasury, insurance and investor relations.
Before joining SATS, Manfred was the Group Chief Financial Officer of SMRT Corporation Ltd, where he was primarily responsible for driving structural changes to the business and financing framework of the Group, which led to the eventual privatisation of SMRT by Temasek in 2016.
Manfred has over 25 years of investment banking, direct investments and financial management experience and has held senior leadership roles managing corporate advisory, mergers and acquisitions activities in Asia.
Manfred graduated with BSc (First Class) in Mathematics from Queen Mary College, London and obtained his MBA from the London Business School. He is a Chartered Accountant and has been conferred an Advanced Diploma in Corporate Finance (CF) and FCA (ICAEW).